Summer vacations hold a special place in our hearts. Adverse weather conditions are no longer an obstacle to discovering new places, meeting new people and experiencing new sensations. The feeling of sand between the toes, the bewitching smell of a sea breeze caressing the skin, the sound of waves crashing on the shore and the refreshing taste of an ice-cold drink all contribute to the creation of lasting memories for the year ahead. But no summer vacation is complete without a good book to transport you to another world of adventure, romance, mystery and, possibly, crime. Scroll down for our summer reading list for an ultimate getaway.
The Coral Island: A Tale of The Pacific Ocean by Robert Michael Ballantyne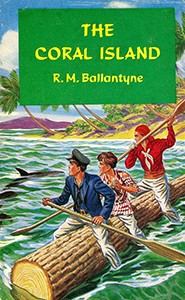 Having survived a shipwreck, three young adults find themselves marooned on a desert island in the South Pacific. During their explorations, the boys discover the tranquil beauty of this tropical paradise with its emerald-green Water Garden and The Diamond Cave. But the real adventure starts when fate brings the castaways close to danger after meeting cannibals, pirates and sharks.
Let this book whisk you away on a journey to a tropical oasis full of surprises.
Read it Free Here
Buy it on Amazon
This Side of Paradise by F. Scott Fitzgerald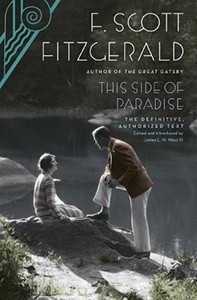 Thanks to the latest film adaptation of The Great Gatsby, Fitzgerald's novels have regained their popularity. And This Side of Paradise is no exception!
For handsome Ivy-League student, Amory Blaine, who comes from a privileged background, life couldn't get better. However, his luck is about to change with the collapse of his family's wealth. Moreover, Amory has to deal with his academic failure at Princeton and face rejection from his love object. But will his wits be enough to save the day?
Perfect book for your Hampton beach vacation!
Read it Free Here
Buy it on Amazon
Twenty Thousand Leagues Under The Sea by Jules Verne
When Professor Aronnax and his crew set off on a quest to find a deep sea monster, little do they know that their discovery will stretch far beyond their imagination. A thrilling adventure awaits for them on board of the submarine Nautilus, commanded by enigmatic Captain Nemo, the greatest inventor of his time. As captives, Aronnax and his companions will spend the next ten months at sea, exploring volcanoes and desert islands, hunting sharks and fighting a giant squid.
This all-age maritime adventure will keep you hooked up for days.
Read it Free Here
Buy it on Amazon
The Picture of Dorian Gray by Oscar Wilde
Oscar Wilde's tale of vanity and eternal youth sparked controversy in 19th century England. Many considered the novel, exploring selfishness and cruelty, to have a corrupting effect undermining the morals of the society. Dorian Gray's life changes dramatically upon his arrival in London, where his new associates introduce him to a superficial circle of friends, utterly corrupting him. In his shallow obsession with youth and beauty, Gray commissions his portrait destined to preserve his image/appearance/looks. But how far will Dorian go to satisfy his ego?
This cautionary tale of granted wishes will not disappoint!
Read it Free Here
Buy it on Amazon
The Voyage Out by Virginia Woolf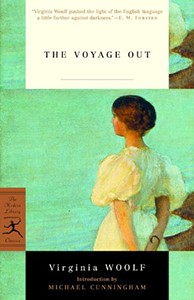 For Rachael Vinrace, a shy young woman in her early twenties, a vacation to South America turns into a life-changing experience. Through encounters with other passengers on the ship, the young lady explores new horizons searching for her own place in the world. The author skilfully blends the comedy of manners with an emotional turbulence of the main character — love, longing, heartbreak and despair accompany Rachael on her sea voyage. The novel remains as fresh and relevant today as a century ago.
An excellent choice for female readers on their road of self-discovery.
Read it Free Here
Buy it on Amazon
The Moonstone by Wilkie Collins
Shrouded by mystery and superstition, the Indian diamond find its way to the English countryside. Soon afterwards Rachel Verinder is presented with the 'Moonstone' on her 18th birthday, the gem goes missing. The Investigation into the theft of the precious stone leads Sergeant Cuff, a prototype of Sherlock Holmes, to London. The faithful Indians follow Cuff, trailing the diamond that disappeared from the forehead of the Hindu Idol in the 18th century. The plot thickens when the suicide and the murder are committed. Collins enriches his novel with romance, suspense, sinister secrets, colourful characters, opium addiction and clairvoyance.
This gripping detective novel will keep you guessing to the very end.
Read it Free Here
Buy it on Amazon
Summer by Edith Wharton
A bittersweet story of love and deception depicts Charity Royall, whose life is shaped by the circumstances of her birth and her social class. With limited opportunities, an independent and spirited young lady struggles to find her true identity in society. As Charity blossoms into a beautiful woman, she is swept into a passionate love affair with Lucius Harney, a dashing architect from New York City. Wharton describes this intoxicating relationship in rich and provocative details adding another dimension to the novel.
Age 18+, a 'Some like it hot' summer book
Read it Free Here
Buy it on Amazon
The Circular Staircase by Mary Roberts Rinehart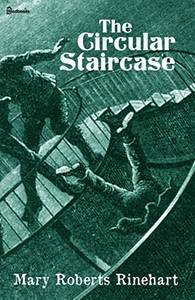 The hopes to enjoy her summer vacation in a remote New England home are shattered for an old spinster Miss Iness. The main character is joined by her niece and nephew, both of whom are in their early twenties. Soon after they move into the mansion, a series of unexplained nocturnal events takes place. The atmosphere of terror and potential danger reaches its climax when they discover a body at the base of the Circular Staircase. Determined to solve the murder, Miss Iness takes matters into her own hands.
The queen of thrillers, Rinehart mixes romance, suspense and humour, enriching the novel with gory details like the visions of a ghostly veiled lady, the big fire and a midnight grave exhumation.
American classic whodunit that will send chills down your spine.
Read it Free Here
Buy it on Amazon
Three Men in a Boat by Jerome K. Jerome
The intention behind the book was to provide a travel guide for those who wished to take a boat trip up the river Thames. However, the humour with which Jerome K. Jerome chose to ridicule his fellow travellers resonated with readers, making the novel a sensation over night. A much anticipated two-week vacation does not go as planned, when the gentlemen struggle to survive in the wilderness. In the face of various obstacles, the characters display the worst personal traits turning into seedy hypochondriacs and hypocrites.
This book will make you laugh until your stomach hurts!
Read it Free Here
Buy it on Amazon
The Adventures of Sherlock Holmes by Arthur Conan Doyle
A master storyteller, Sir Arthur Conan Doyle, created the timeless collection of detective stories that has transcended literature and continues to enthral the readers around the world. Each story revolves around Sherlock Holmes who uses the science of deduction and exceptional powers of observation to catch the criminals. From A Scandal in Bohemia to The Boscombe Valley Mystery, each tale has a unique plot interweaving unexpected twists and turns, perfectly executed red herrings, end-of-chapter cliff hangers, grand climaxes and exhilarating conclusions.
Exciting crime stories that have the power to conjure up the underbelly of 19th century England!
Read it Free Here
Buy it on Amazon

Stella
Stella is a Marketing Consultant and has been writing content for Full Text Archive since 2015. When she is not writing, she is meticulously planning our social and e-mail campaigns. Stella holds a bachelor's degree in English and Russian Literature, which has provided a broad foundation from which she continues to explore the written world.

She spends her free time reading, visiting old castles and discovering new coffee shops. She can be reached at stella