"The world is a book and those who do not travel read only one page."
St. Augustine
If book hunting sends you into a frenzy, but you still have not found that perfect story that will add another dimension to your summer getaway, then look no further! Our selection of beach page-turners will satisfy even the fussiest readers.
Genre: Solve a mind-twisting mystery in London
The Girl on The Train by Paula Hawkins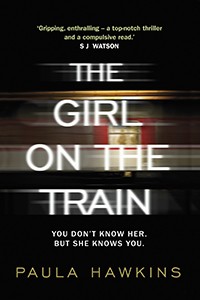 "Rachel takes the same train into London every day, daydreaming about the lives of the occupants in the homes she passes. But when she sees something unsettling from her window one morning, it sets in motion a chilling series of events that make her question whom she can really trust." — Woman's Day
Buy it on Amazon
Genre: Historical Fiction set in Paris
All The Lights We Cannot See by Anthony Doerr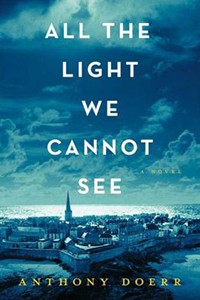 A stunningly ambitious instant New York Times bestseller tell a story of a blind French girl and a German boy whose paths collide in occupied Paris as both try to survive the devastation of World War II.
"A magnificent, deeply moving novel from a writer "whose sentences never fail to thrill." -Los Angeles Times
Buy it on Amazon
Genre: A romantic trip down memory lane in New Jersey
Remember When… by T. Torrest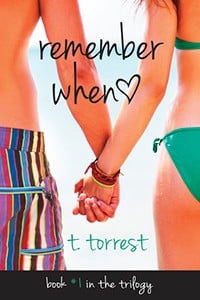 "Years before Trip Wiley could be seen on movie screens all over the world, he could be seen sitting in the desk behind me in my high school English class…
I can't confirm any of the gossip from his early years out in Tinseltown, but based on what I knew of his life before he was famous, I can tell you that the idea of Girls-Throwing-Themselves-At-Trip is not a new concept. I should know. I was one of them. And my life hasn't been the same since."
Buy it on Amazon
Genre: Thrilling dark secrets are exhumed in England
Silent Scream by Angela Marsons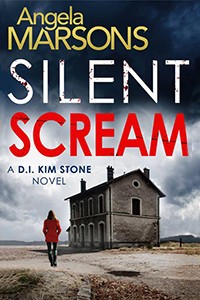 The shocking discovery of the human remains at a former orphanage appears to be the first in the string of grisly murders taking place over the past decade. While chasing the elusive perpetrators, D. I. Kim Stone will have to come to terms with the demons from her own past. A brilliant debut thriller from Angela Marsons is seasoned with British slang and will appeal to fans of psychological thrillers.
Buy it on Amazon
Genre: Delicious summer gossip in Massachusetts
The Rumor by Elin Hilderbrand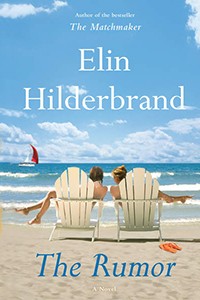 Madeline King and Grace Pancik are best friends and the envy of Nantucket for their perfect marriages, their beautiful kids, their Sunday night double dates with their devoted husbands. But this summer, something's changed, and if there's anything Nantucket likes better than cocktails on the beach at sunset, it's a good rumor.
Buy it on Amazon
Genre: American family drama brews under the Spanish sun
The Vacationers by Emma Straub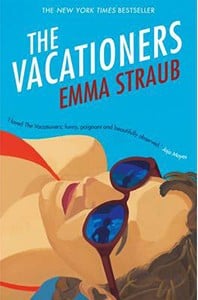 "During the two-week period, the extended Post family will sunbathe, swim, eat themselves into oblivion a time or two, visit a few tourist spots, and confront a host of issues—from lust, anger, infidelity, insecurity, uncertainty about the future to social media fixation and the betrayal of friends. In Straub's capable hands, the plot flows like the waters of the Mediterranean, and the characters, while flawed, hook you quickly."- Larry Hoffer
Buy it on Amazon
Genre: Young adult bittersweet mystery unfolds on a private island
We Were Liars by E. Lockhart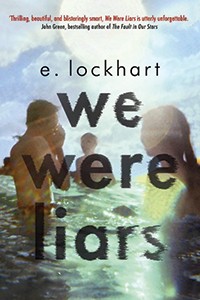 Following the fire accident, a girl washes up on the beach suffering from amnesia. One year later, Cadence returns to her family's private island haunted by dark secrets. In her attempts to expose the lies surrounding the privileged and reckless Sinclair family, Cadence embarks on a roller-coaster ride leading to heartbreaking truths about love, friendship and sacrifice.
Buy it on Amazon
Genre: Edge-of-your-seat adventure in the Caribbean
Pirate Hunters by Robert Curson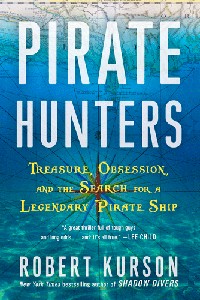 "Kurson tells a gripping story by bringing the reader into the motivations and experiences of two divers on their quest to uncover a sunken pirate ship. Through myriad twists and unexpected challenges they ultimately have to think like the pirate who led the ship. He was not a typical pirate but rather a respected English sea captain, who, for some reason, went rogue and stole his ship, The Golden Fleece. You won't be able to put it down!"- John Packel.
Genre: X-Files meets Twin Peaks in Idaho.
Pines by Blake Crouch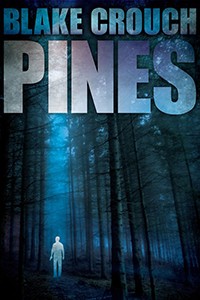 Ethan Burke arrives in a small town of Wayward Pines on his mission to locate two missing agents. Having suffered a brain injury in a car accident, the secret agent starts fearing for his sanity. The seemingly idyllic town reveals its own secrets: mysterious disappearances, unexplainable maniac behaviour of its citizens and murders follow Ethan on his hunt for the truth. Crouch combines the elements of sci-fi, horror, thriller and suspense in one story that will haunt you for days!
Buy it on Amazon
Genre: Quirky self-help book that is fun to follow
The Happiness Project by Gretchen Rubin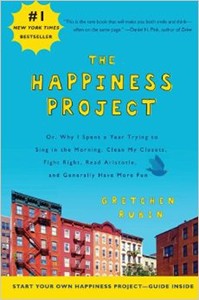 Gretchen Rubin had an epiphany one rainy afternoon. "Time is passing, and I'm not focusing enough on the things that really matter", she realised. In that moment, she decided to dedicate a year to her happiness project. In this lively and compelling account, Rubin chronicles her adventures during the twelve months she spent test-driving the wisdom of the ages, current scientific research, and lessons from popular culture about how to be happier.
Buy it on Amazon
Genre: Social activism in 1950s Alabama
Go Set a Watchman by Harper Lee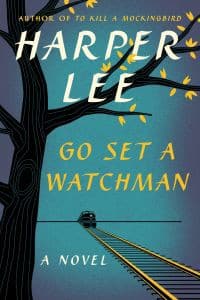 From Harper Lee comes a landmark new novel set two decades after her masterpiece: To Kill a Mockingbird.
"Jean Louise returns to Maycomb after living in New York City. In 1950s America, she has experienced an integrated America at a time when segregation was the rule in the South. The culture of Maycomb in its racial and social division shocks, angers and devastates 'Scout'. She has come home to uncomfortable realities. Go Set a Watchman reminds us that our vigilance and effort as individuals may be unrecognized, but they are indispensable and necessary components of larger changes."- Margaret M. Mueller
Buy it on Amazon
Genre: Blood-freezing horror story set in Illinois
Summer of Night by Dan Simmons
It's the summer of 1960 and in the small town of Elm Haven, Illinois, five twelve-year-old boys are forging the powerful bonds that a lifetime of change will not break. From the depths of the Old Central School, a hulking fortress tinged with the mahogany scent of coffins, an invisible evil is rising. Determined to exorcize this ancient plague, Mike, Duane, Dale, Harlen, and Kevin must wage a war of blood against an arcane abomination who owns the night…
Buy it on Amazon

Stella
Stella is a Marketing Consultant and has been writing content for Full Text Archive since 2015. When she is not writing, she is meticulously planning our social and e-mail campaigns. Stella holds a bachelor's degree in English and Russian Literature, which has provided a broad foundation from which she continues to explore the written world.

She spends her free time reading, visiting old castles and discovering new coffee shops. She can be reached at stella