Since our earliest years, we are psychologically conditioned to embark upon new projects at the start of each school year. For most people, September opens up possibilities and acts as a source of inspiration. If discovering other cultures through classics has always been on your mind, but has never materialised, then let us recommend the books to help you on your fresh start this year.
All the Colors by Eric Fisher
Why not explore the beautiful shores of Thailand with Eric Fisher in All The Colours. The novel encompasses different aspects of life on the island — local people with their shyness and politeness along with a licentious nightlife that the country is well-known for.
Japanese Fairy Tales by Yei Theodora Ozaki
Japanese Fairy Tales told by Yei Theodora Ozaki will transport you to an island in the Pacific Ocean and introduce you to the moral values and traditions of the islanders.
Read it Free Here
Buy it on Amazon
Dragon Lady: The Life and Tale of the Last Empress of China by Sterling Seagrave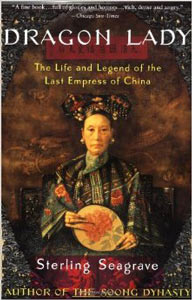 Uncover the truth behind Chinese obedience in Dragon Lady: The Life and Tale of the Last Empress of China — the legend of the ruthless Manchu concubine, who seduces and murders her way to the Chinese throne in 1861.
War and Peace by Leo Tolstoy
War and Peace, one of the best known novels, describes Russia during Napoleon's invasion. Leo Tolstoy brilliantly follows characters from diverse backgrounds — peasants and nobility, civilians and soldiers — as they struggle with problems unique to their era, their history and their culture.
Read it Free Here
Buy it on Amazon
My Name is Red by Orhan Pamuk
Set in 16th century Turkey, My Name is Red is a versatile novel that combines a devious mystery, a beguiling love story and a brilliant symposium on the power of art.
Buy it on Amazon
A Long Way Home by Ishmael Beah
Read astonishing retrospective from a 12-year-old African boy in A Long Way Gone: Memoirs of a Boy Soldier, who has lived and seen the worst of humanity and managed to survive through tragedy, violence, horror and degradation, becoming a better man.
The Sorrows of Young Werther by Johann Goethe
If you are not familiar with German romantic novels, then The Sorrows of Young Werther will be a perfect start! This famous come-of-age novel captured the Romantic sensibility of the day inspiring a wave of imitations.
Buy it on Amazon
The Lady of the Camellias by Alexander Dumas
Transport yourself to 18th century France with Alexander Dumas' romantic novel The Lady of the Camellias – a moving, true story about Parisian courtesan that was immortalised in Verdi's opera La Triviata.
Read it Free Here
Buy it on Amazon
Through the Brazilian Wilderness by Theodore Roosevelt
Roam Through the Brazilian Wilderness on the Roosevelt-Rondon expedition and experience scientific discovery, scenic tropical vistas and exotic flora and fauna as well as the exciting human dramas that unfold.
Read it Free Here
Buy it on Amazon
House of Mirth by Edith Wharton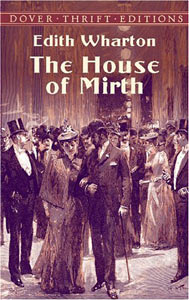 And finally, why not make a stop-over in early 20th century America at House of Mirth? Edith Wharton tells a story of Lily Bart, a woman, who sabotages all her possible opportunities for a wealthy marriage in the hopes of marrying for love, but she is unable to give up her love of money. Profoundly tragic, the novel depicts American class hierarchy of the time.
Read it Free Here
Buy it on Amazon

Stella
Stella is a Marketing Consultant and has been writing content for Full Text Archive since 2015. When she is not writing, she is meticulously planning our social and e-mail campaigns. Stella holds a bachelor's degree in English and Russian Literature, which has provided a broad foundation from which she continues to explore the written world.

She spends her free time reading, visiting old castles and discovering new coffee shops. She can be reached at stella