From Sir John Tenniel and Salvador Dali to Grahame Baker-Smith, Illustrations of Wonderland have served as an enduring source of inspiration for generations of artists. In the best traditions of classic genre, the story is open to interpretations allowing illustrators to express their take on the setting.
Sir John Tenniel
The first to immortalise Alice's epic fall through the rabbit hole was John Tenniel. A well-known political cartoonist worked closely with Lewis Caroll to create an accurate portrayal of events unfolding in Wonderland. Distinctively grotesque illustrations combined the elements of things and beings, mixing reality and fantasy. The original drawings 'in ink and Chinese white' enriched the fanciful story and brought the characters to life.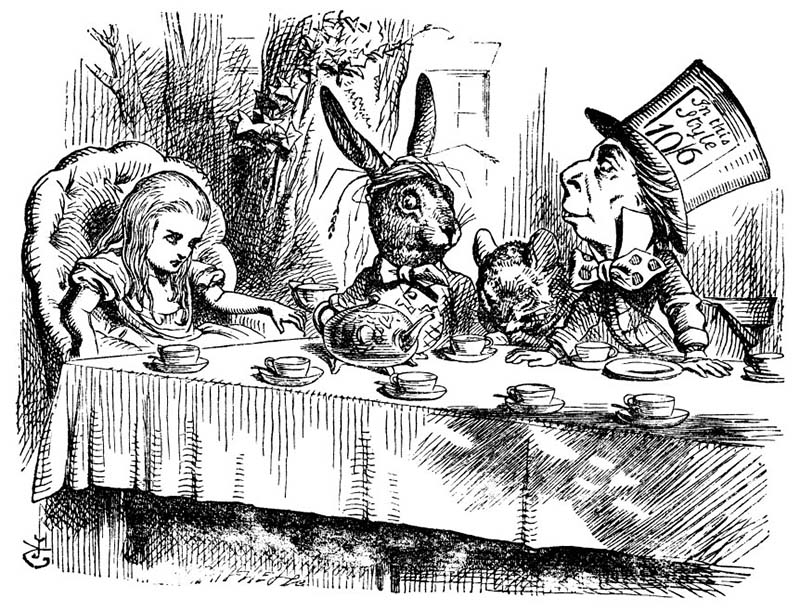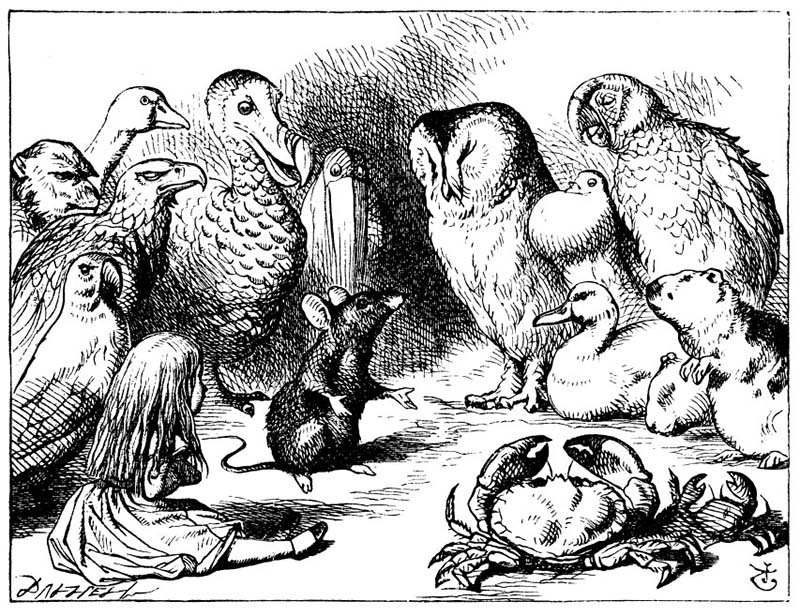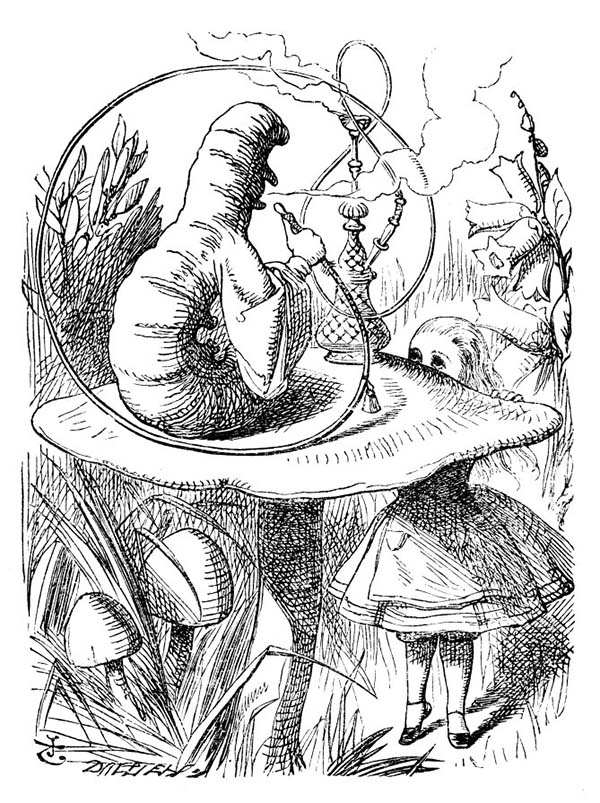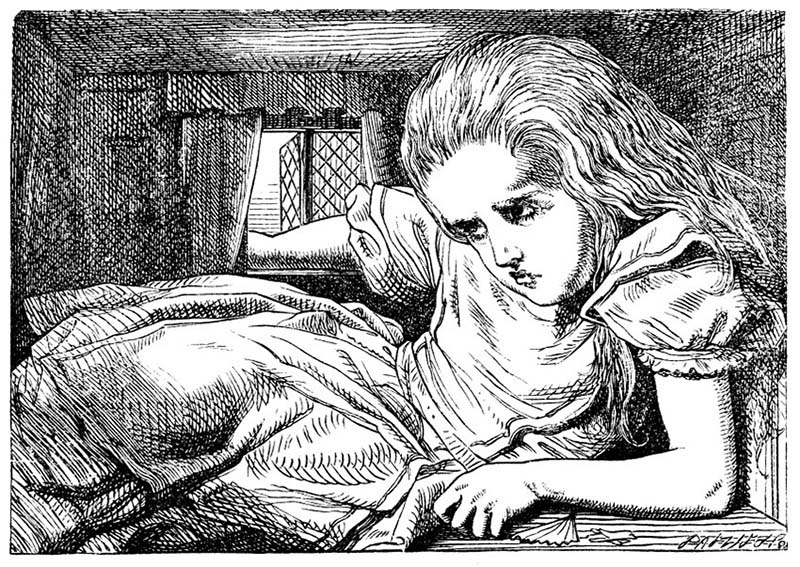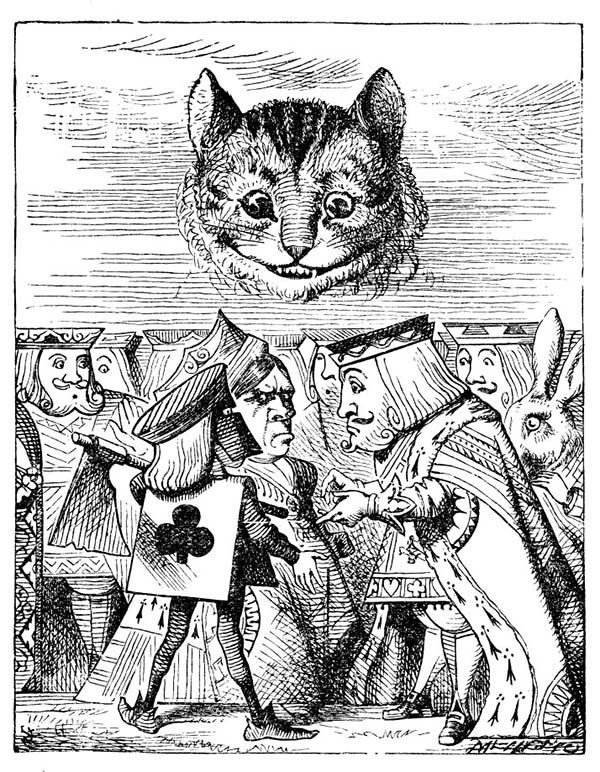 Buy it on Amazon
Arthur Rackham
One of the most prominent artists of the British Golden Age of Illustration, Rackham was seduced by an idea of creating new imagery for a much-loved classic. The painter perfected his own technique that used pen and Indian ink adding watercolour for an extra dimension. The artwork revealed the different side of Wonderland with its ethereal beauty and haunting dark secrets setting Rackham apart from other artists of his time.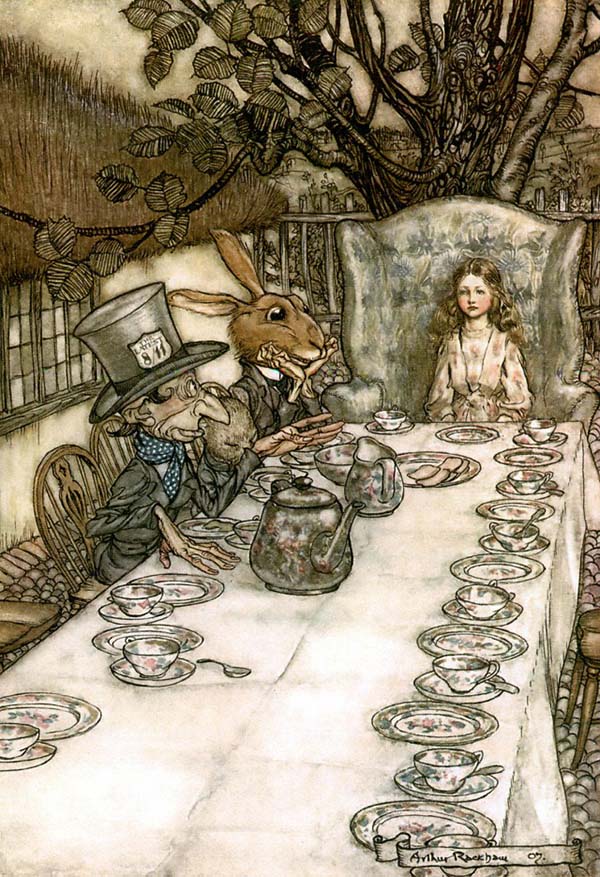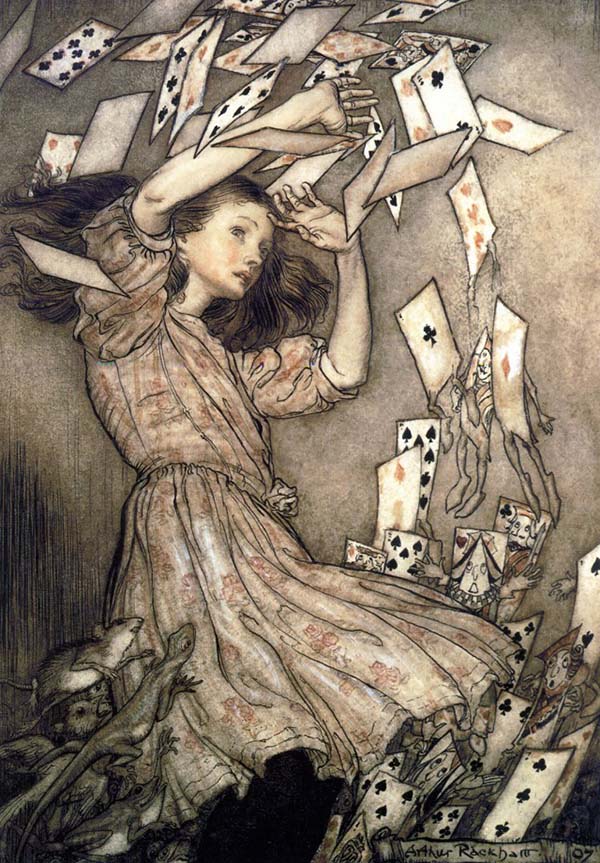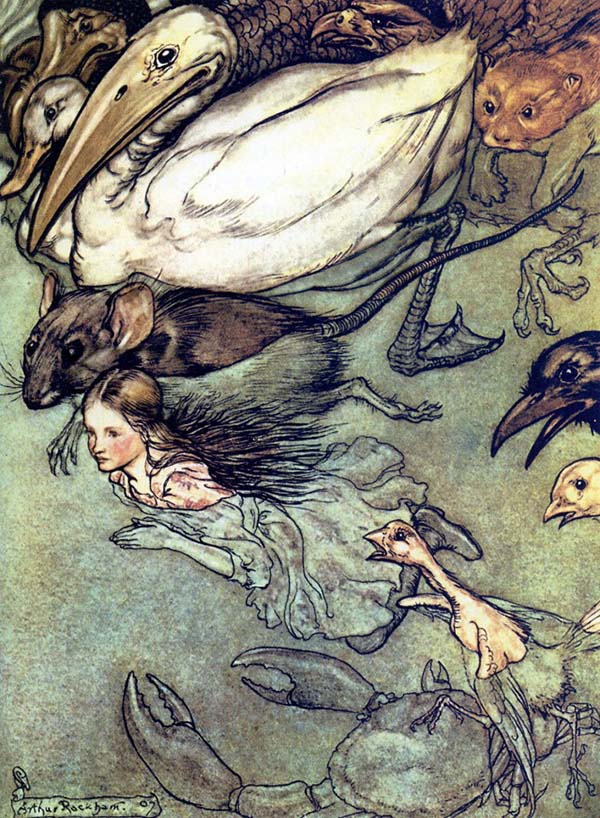 Buy it on Amazon
Salvador Dalí
The most eccentric artist of the twentieth century translated Alice's Adventures to canvas that challenged the sense of real, teasing imagination. The master of surreal arts, Dali surrounded Wonderland with a mystery, where each character was hidden behind the mind-boggling shapes and figures punctuated by the vivid splashes of colour. On the day of its publication, this collection of illustrations rose to the fame to become one of the most sought-after Dalí masterpieces.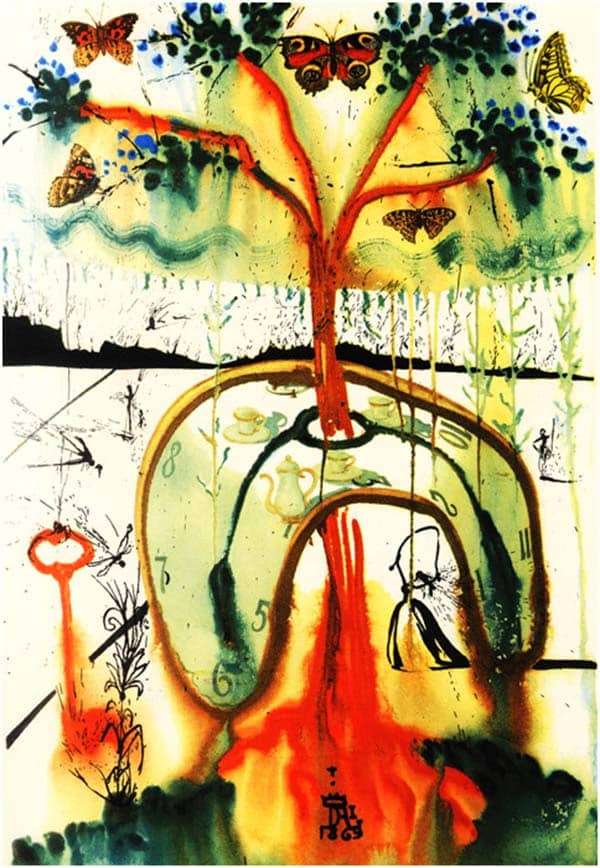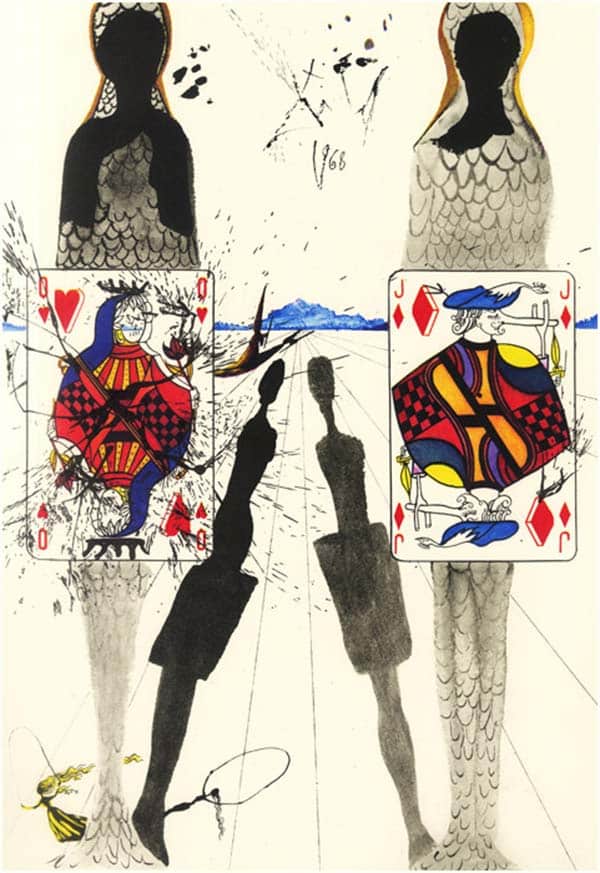 Buy it on Amazon
Ralph Steadman
Famous for his inkblot drawings, the acclaimed British illustrator gave new meaning to a beloved story. Steadman offered a satirical perspective on the politics of his time by injecting the twisted notes of insanity and dark reality into Alice's Adventures in Wonderland. His unmistakably punchy style earned Steadman the reputation of being one of the most controversial artists in the 1970s.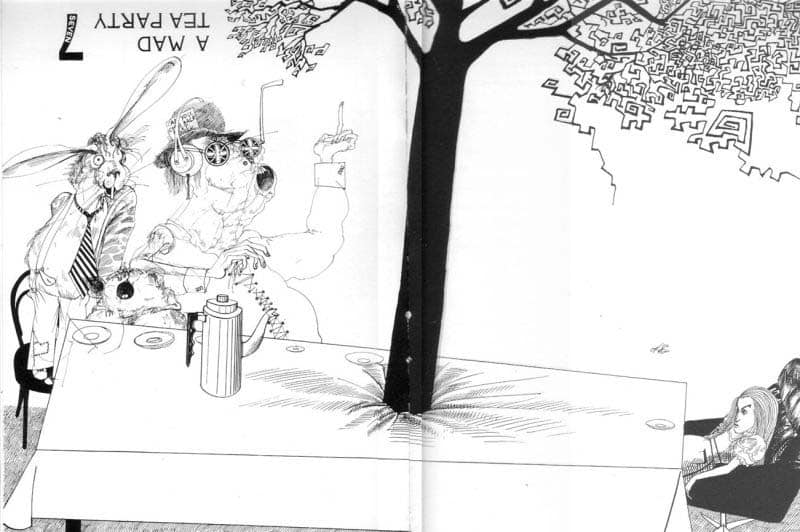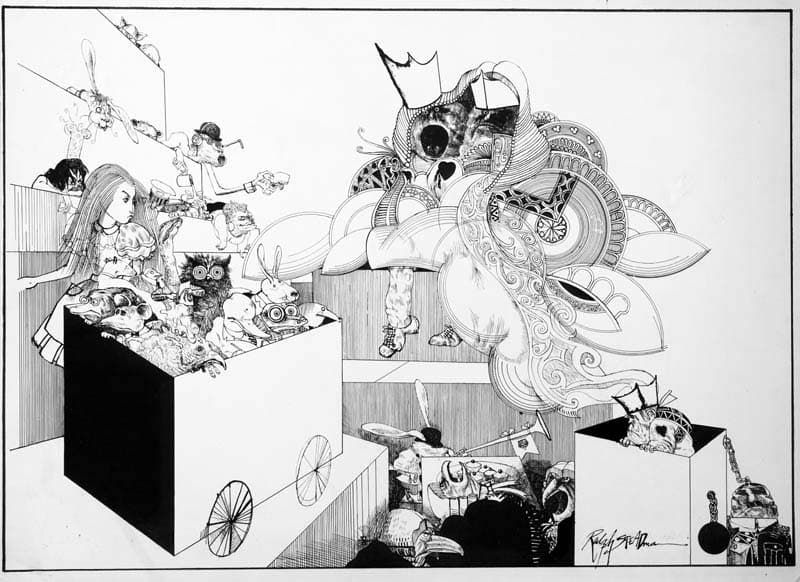 Buy it on Amazon
Grahame Baker-Smith
This year, the Royal Mail commemorated 150 years since the first publication of Alice's Adventures in Wonderland with an exquisite set of stamps. An award-winning artist, Grahame Baker-Smith, was commissioned to illustrate ten scenes from Lewis Carroll's timeless children's book. The vivacious images invited a wealth of emotions through the facial expressions of the characters making them leap off the stamps. The illustrations quickly gained popularity receiving the seal of approval from Her Majesty the Queen herself!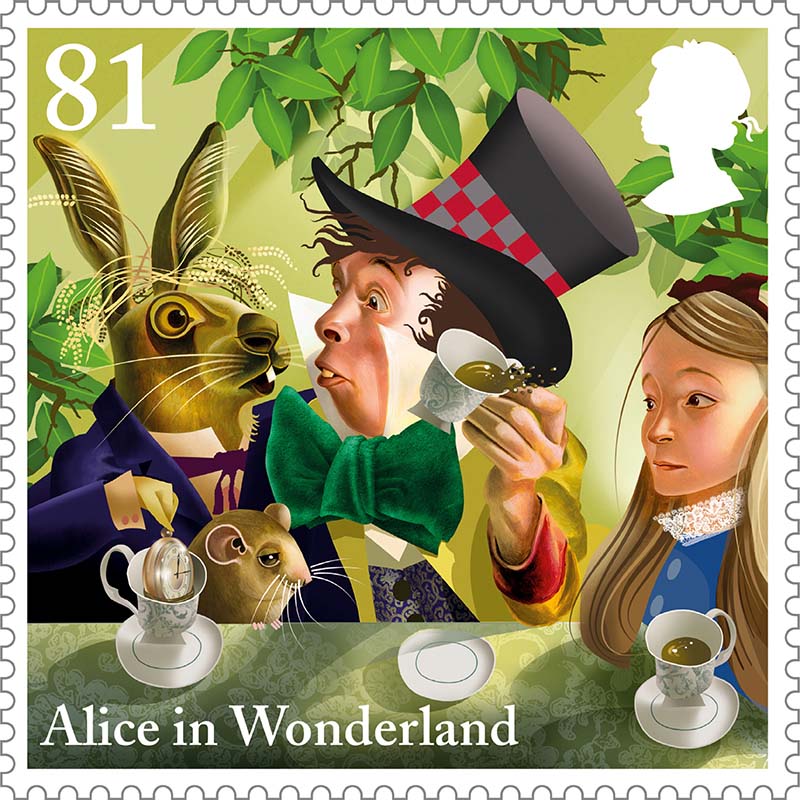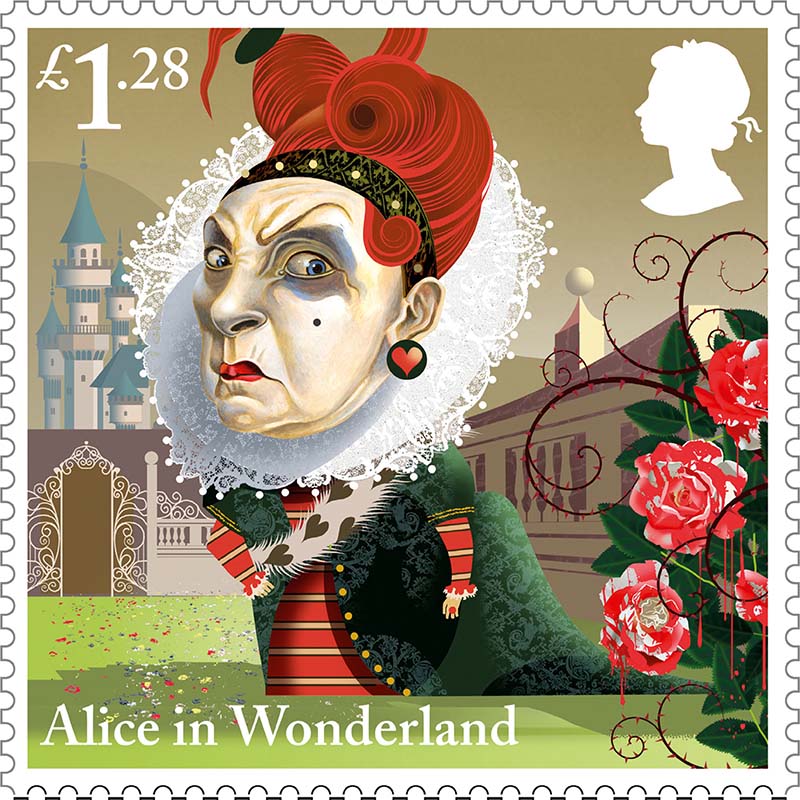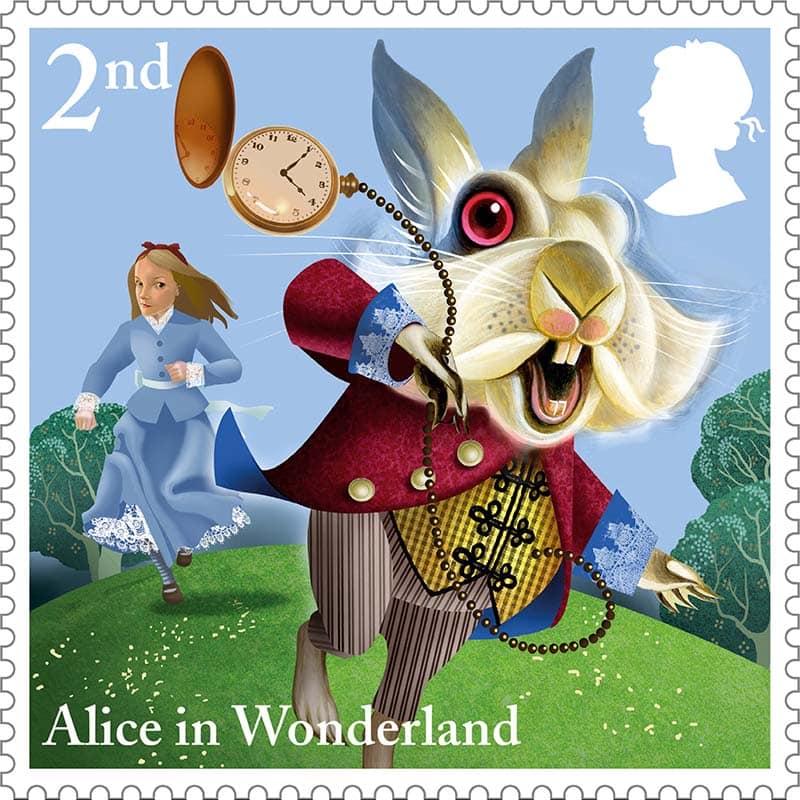 Buy it on Amazon

Stella
Stella is a Marketing Consultant and has been writing content for Full Text Archive since 2015. When she is not writing, she is meticulously planning our social and e-mail campaigns. Stella holds a bachelor's degree in English and Russian Literature, which has provided a broad foundation from which she continues to explore the written world.

She spends her free time reading, visiting old castles and discovering new coffee shops. She can be reached at stella