Are you looking to be swept off your feet this Valentine's Day? Then crack open a bottle of bubbly and get ready to plunge into a fictional world of romance with no shortage of handsome strangers to swoon over.
From quirky oddballs and hopeless romantics to smouldering dreamboats, we have rounded up ten male characters who will keep you spellbound until the last page.
Jamie Fraser in Outlander by Diana Gabaldon
A fast-moving historical novel that defies traditional genres, Outlander is a romance with time travel! Set against a backdrop of a rich Caledonian culture, this addictive tale of love follows the adventures of a combat nurse in 18th century Scotland. After walking through an ancient circle of stones, Claire Randall finds herself in the country terrorised by a gang of outlaws during the Jacobite Rising. The accidental time traveller struggles to keep her grip on reality until she meets a dashing warrior, Jamie Fraser, who offers much more than a crash course on survival in the wilderness. A patriot with a brave soul and a heart of gold, Jamie becomes a guardian angel for a young "outlander", enriching Claire's life with thrilling adventure that is so different to the mundane existence she has left behind in the 20th century.
Buy it on Amazon
Professor Severus Snape in Harry Potter series by J.K. Rowling
One of the grumpiest professors at Hogwarts, Severus Snape keeps his class in a tight grip of fear. With zero tolerance to know-it-alls and insufferable children, Snape takes pride in bullying his students into submision. Having mastered the art of brewing potions and defending against dark forces, Snape is not to be trifled with. His little pantry is filled with powerful concoctions that he has no problem slipping into his students' pumpkin juice, should anyone try to outfox him. Yet behind his cold facade, so elaborately constructed over the years, his undying loyalty to his one true love will leave no heart untouched.
Buy it on Amazon
Jay Gatsby in The Great Gatsby by Scott F. Fitzgerald
Inspired by the lavish parties in the Roaring 20s, this profoundly moving tale offers a glimpse into Long Island's crème de la crème. Narrated by Nick Carraway, the story focuses primarily on a mysterious millionaire, whose extravagant receptions and even more luxurious lifestyle instantly become the talk of the town. Fuelled by the promise of the American Dream, Gatsby's rise from rags to riches brings him closer to his old flame, Daisy Buchanan. But a cruel twist of fate crushes any hopes of everlasting happiness when the torrid romance ends in tragedy.
Read it Free Here
Buy it on Amazon
Edward Rochester in Jane Eyre by Charlotte Bronte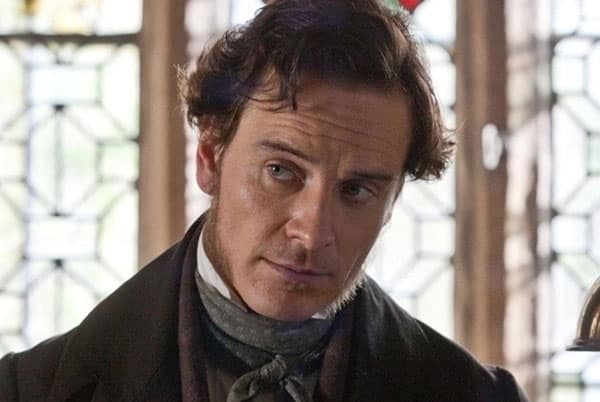 Upon the graduation from a strict charity school for orphans, Jane secures the position of a governess at Thornfield Hall, where she encounters its enigmatic and misogynistic master with a dark past. An advocate for gender equality, Jane Eyre tears apart all misconceptions that Mr Rochester so proudly manifests. Jane's refreshing honesty, integrity and sharp mind bewitch Edward as he accepts Jane as an emotional and intellectual equal. But will a secret hidden in the depths of Thornfield Estate threaten their chance for happiness?
Read it Free Here
Buy it on Amazon
Philip (Pip) Pirrip Great Expectations by Charles Dickens
Having spent his childhood years dreaming of becoming a gentleman, orphaned Pip suddenly finds himself in possession of great fortune. In his attempts to uncover the true identity of his benefactor, the young man learns how his act of kindness towards an escaped convict has shaped his future. From the somber Satis House to the dark streets of London, Pip's aspirations get overshadowed by greed, contempt and revenge bringing the young dandy to his knees. Stripped of his wealth and glossy veneer, Pip lets his selfless nature shine through, melting the heart of the most cynical woman he has ever known.
Read it Free Here
Buy it on Amazon
Derek Novak in A shade of a vampire by Bella Forest
A quiet evening walk along a beach brings Sofia Claremont face to face with a dangerous pale creature that craves much more than her blood. She is kidnapped to an island uncharted by any map. Sofia's life changes dramatically, when she is selected to join the harem of Derek Novak, the dark royal Prince. And, in order to survive, she must do all within her power to win him over.
Aidan in My Map of You by Isabelle Broom
Life cannot get any more complicated for Holly Wright. Following her mother's death, a troubled young woman prefers a life of a recluse to the social outings with her boyfriend.
Until an unexpected inheritance from her aunt lures her to the Greek Island of Zakynthos. Here, in the Land of Gods, serendipity brings Holly together with Aidan, a handsome new neighbour who offers his assistance for the next two weeks. Much to her surprise, the dazzling sunlight, family secrets and new romance overwhelm Holly, and her head begins to spin. Breathtakingly realistic, the chemistry between two characters is described in a dynamic and passionate way turning the book into one spellbinding treat
Tobias (Four) Eaton in Insurgent by Veronica Roth
The sequel to Divergent trilogy, Insurgent continues the story of Tris Prior and her comrades rebelling against the ideology in a dystopian society. On the run from Erudites and Dauntless traitors, Tris and her boyfriend Four travel to the ruins of Chicago where they have to face the ghosts of the past and confront their own demons. The turbulent nature of their romance intensifies the novel with unexpected twists, putting the fears and dreams of the young lovers to the test.
Buy it on Amazon
Gabriel Oak in Far from the Madding Crowd by Thomas Hardy
Set in 19th century English village of Weatherbury, a bittersweet love story follows the life of Bathsheba Everdene, a beautiful bachelorette who finds herself in the centre of a love triangle. Having fallen prey to the seductive charms of Sergeant Troy, the woman in love discovers that a minute of weakness might cost her dearly. Heartbreaks, scandals and betrayals follow Bathsheba closely wherever she goes, driving her personal transformation. Having learnt to see past appearances, the young heiress finds her happiness with a humble shepherd Gabriel Oak, whose generosity and devotion have the power to unlock Bathsheba's heart.
Read it Free Here
Buy it on Amazon
Heathcliff in Wuthering Heights by Emily Brontë
By turns macabre, moving and highly unsettling, this Gothic tale is told in a series of flashbacks by a lodger, reflecting upon his recent visit to Wuthering Heights. His story spins back in time, slowly revealing the dark history of the Earnshaw family, who open their doors to an orphan found on the streets of Liverpool. Despite being raised as an equal member of the family, Heathcliff is reduced to working in a stable by Hindley Earnshaw, who lets the hatred for his less fortunate brother take the better of him. Having been denied a chance to marry his adoptive sister, the young man sets off into the big wide world in order to prove his worth to his beloved Cathy. As Heathcliff returns to The Heights an eligible bachelor, the once delicate bond between the siblings blossoms into a hurricane of emotions, turning everything they touch to dust.
Read it Free Here
Buy it on Amazon

Stella
Stella is a Marketing Consultant and has been writing content for Full Text Archive since 2015. When she is not writing, she is meticulously planning our social and e-mail campaigns. Stella holds a bachelor's degree in English and Russian Literature, which has provided a broad foundation from which she continues to explore the written world.

She spends her free time reading, visiting old castles and discovering new coffee shops. She can be reached at stella