Since the dawn of cinematography, the library has been the hub of inspiration for many screenplay writers and film directors alike. However, this year is set to treat readers to a record number of book adaptations, with some of them already making a splash. Reinvented, rehashed and embellished, these twelve mind-blowing takes on familiar stories will either raise some eyebrows or receive standing ovation as they hit the big screen in 2020.
Turning (Turn of The Screw by Henry James)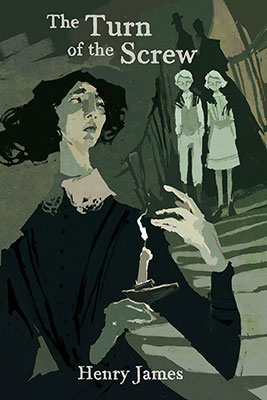 For a young and impoverished governess, a new position at the household of an eligible bachelor may spell the end of her miseries. As she assumes her responsibilities supervising the upbringing of two beautiful, yet distant siblings, she falls under the spell of the grand estate with its luxurious appointments. However, her dream job turns into a ghastly nightmare, when a helpless young woman comes to the realisation that the house is haunted by a beckoning evil. What follows next can only be described as series of spectral events of "uncanny ugliness, horror and pain". The consummate storyteller, Henry James skilfully captures all attributes of a traditional ghost story, keeping the readers at the edge of their seats.
Release date: 24th January 2020
Staring: Mackenzie Davis, Finn Wolfhard, Joely Richardson.
Read it Free Here
Buy it on Amazon
The Personal History of David Copperfield (David Copperfield by Charles Dickens)
"This thick volume is quite an ambitious journey: partly a comic story, which often verges on a tale for children, and partly a picaresque book tinged with distinctive dramatic intention that fluctuates in the cyclical calamities and climaxes that sway a long list of memorable characters back and forth in the tide of Dickens' fluent storytelling.
Marriage, friendship, betrayal, the multifarious forms of parenthood, and the eternal battle between good and evil are the axes around which the personal growth of naive, almost seraphic-like David will revolve." -Dolors
Release date: 24th January 2020
Staring: Dev Patel, Hugh Laurie, Tilda Swinton
Read it Free Here
Buy it on Amazon
Emma (Emma by Jane Austen)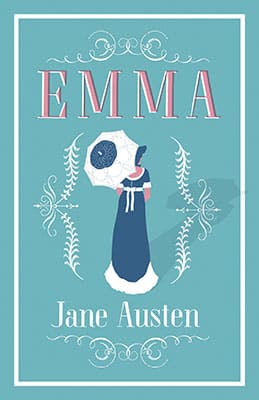 The most notorious matchmaker in Jane Austen's world, Emma Wodhouse is often spotted at the social gatherings rubbing shoulders with the finest specimens of well bred men. Blessed with beauty and charm, this twenty-year-old siren leaves a trail of infatuated suitors wherever she goes. But in spite of being an expert on the intricate workings of human heart, the young cupid burns her fingers when matches go wrong. Through the veil of coquetry and presumptions, Emma often fails to see past appearances, causing chaos in the lives of others. Fortunately, the universe has a plan. A serendipitous chain of events mends the broken hearts and reunites long lost lovers, while inspiring Emma's personal transformation.
Release date: 14th February 2020
Staring: Anya Taylor-Joy, Josh O'Connor, Callum Turner
Read it Free Here
Buy it on Amazon
The Call of The Wild (The Call of The Wild by Jack London)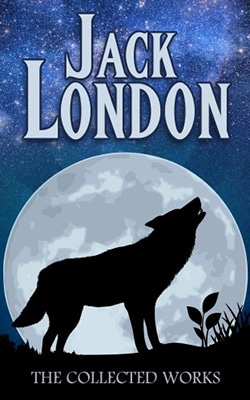 Loosely based on a true story, London's masterpiece follows St.Bernard coming to grips with life after being snatched from his sun-kissed Californian home. The harsh reality strikes when Buck is forced into submissiveness in the frozen wilderness of Alaska. Exploited and underfed, the sled dog suffers greatly at the hands of his avaricious masters. But despite all adversities, nothing can possibly break Buck's spirit. While his natural instincts bring him closer to his true identity, his strength and cunning earn Buck the reputation of the most feared dog in Alaska.
Release date: 21st February 2020
Staring: Harrison Ford, Karen Gillan, Omar Sy, Dan Stevens
Read it Free Here
Buy it on Amazon
The Invisible Man (The Invisible Man by H. G. Wells)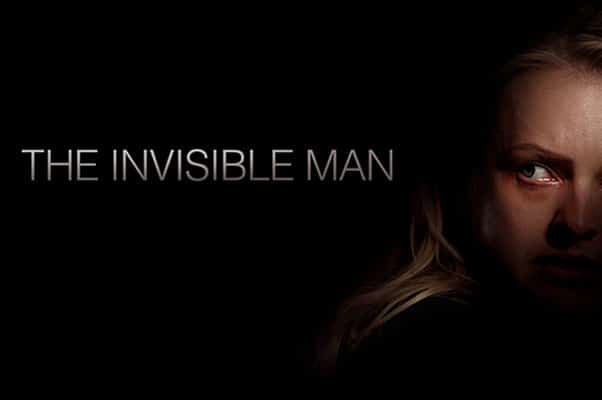 Our fascination with invisibility has been an ever-lasting source of inspiration for authors and film directors alike. Yet this daring reinvention of beloved classic might baffle both science-fiction buffs and devoted fans of H. G. Wells. A cautionary tale of obsession, it explores the darkest alleys of human soul, where science becomes a powerful tool in the hands of a sociopath. For Adrian Griffin, a wealthy scientist, who spends most of his days researching the side effects of a new invisibility formula, faking his own death is an opportunity. As a small suburban town becomes a testing ground for Griffin's experiments, he sets the most hair-raising plan in motion designed to torment his runaway lover, driving his victim to the brink of insanity.
Release date: 28th February 2020
Staring: Elisabeth Moss, Oliver Jackson-Cohen,Storm Reid
Buy it on Amazon
The Secret Garden (The Secret Garden by Frances Hodgson Burnett)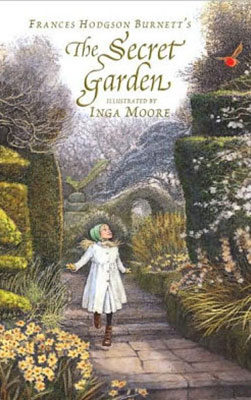 For Mary Lennox, life could not get any better. Having lived in India since an early age, the young girl becomes accustomed to a luxurious lifestyle, where the snap of her fingers tops the list of the most laborious tasks. But when a tragedy comes knocking on Mary's door, it brings her once happy world crashing down around her. Having lost her parents in a cholera outbreak, the devastated girl is sent off to England to live with her uncle in his grand estate. With sadness and pain being her only companions, she stumbles upon a secret garden that has been locked away for years. Determined to bring the garden back to life, the girl pours her heart and soul into her restoration project, discovering a healing power of nature. This profound children's classic explores some complex themes of loss, pain and selflessness, reaching a satisfying ending.
Release date: 17th April 2020
Staring: Dixie Egerickx, Colin Firth, Julie Walters
Read it Free Here
Buy it on Amazon
The Woman in The Window (The Woman in The Window by A. J. Finn)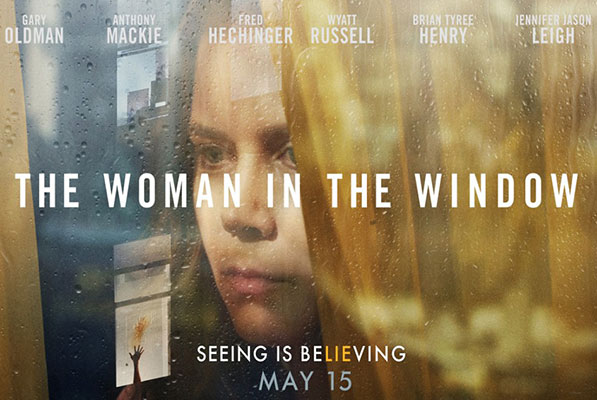 "This thriller thrives on allusion. And yet it wears its cleverness casually. In fact, all the cinematic references are in many ways, a misdirection. For at its heart, this is a deeply compassionate novel which explores the abyss of devastating loss and tentatively offers the possibility of resurrection. A word of warning- Beware of your assumptions! Perceptual bewilderment dominates the novel. The twists initially flatter you then pull the carpet away." -J.S. Lewson
Release date: 15th May 2020
Staring: Amy Adams, Jennifer Jason Leigh, Gary Oldman
Buy it on Amazon
Death on The Nile (Death on The Nile by Agatha Christie)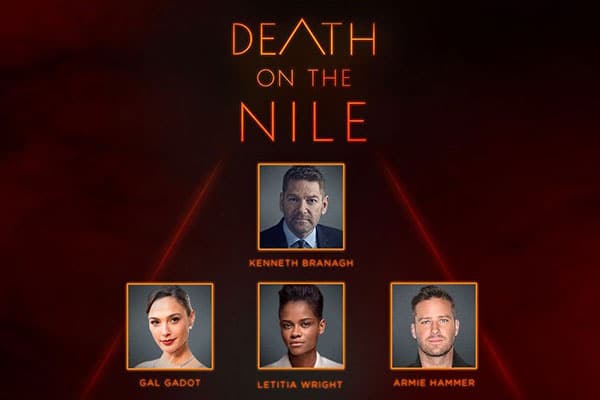 A luxury cruise along the Nile welcomes the crème de la crème of Western society to explore the oriental allure of Egypt. Honeymoon for some, revenge vehicle for others, for an unsuspecting Hercule Poirot- this seemingly idyllic voyage has a chance to turn into a working holiday. While passengers follow in the footsteps of pharaohs soaking up the Byzantine culture, evil penetrates each corner of the boat executing a monstrous plan. Despite being disguised as an ancient curse, the perfect murder conspiracy soon begins to crumble under the weight of the famous sleuth and his "little grey cells".
Release date: 9th October 2020
Staring: Kenneth Branagh, Gal Gadot, Armie Hammer
Buy it on Amazon
Dune (Dune by Frank Herbert)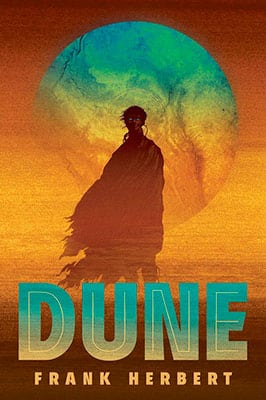 "Melange, or 'spice', is the most valuable – and rarest – element in the universe; a drug that does everything from increasing a person's life-span to making interstellar travel possible. And it can only be found on a single planet: the inhospitable desert world Arrakis. And whoever controls Arrakis controls the universe.
When the Emperor transfers stewardship of Arrakis to House Atreides, the Harkonnens fight back, murdering Duke Leto Atreides. Paul, his son, flees into the desert, and, on the point of death, is rescued by a band of Fremen, the native people of Arrakis, who control the planet's second great resource: the giant worms that burrow beneath the burning desert sands. In order to avenge his father and retake Arrakis from the Harkonnens, Paul must earn the trust of the Fremen and lead a tiny army against the innumerable forces aligned against them."- Hodder
Release date: 18th December 2020
Staring: Timothee Chalamet, Rebecca Ferguson, Zendaya
Buy it on Amazon
The Luminaries (The Luminaries by Eleanor Catton)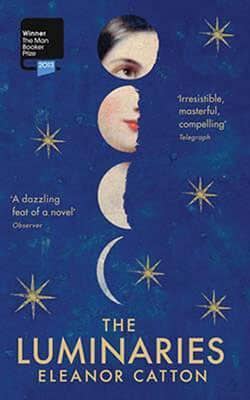 "This story begins on what is apparently a dark and stormy night (find this witty if you must), that of Jan. 27, 1866. Walter Moody, one of the book's principals, has escaped a shipwreck to arrive at the Crown Hotel in Hokitika, New Zealand … This book is well past its midpoint — that is, at about Page 500 — before it truly begins to click. Its later, increasingly breathless sections have the suspenseful option of finally putting all these pieces together."- Janet Maslin, N.Y.Times
Release date: Expected 2020
Staring: Eve Hewson, Eva Green, Erik Thomson
Buy it on Amazon
The Stand (The Stand by Stephen King)
"A patient escapes from a biological testing facility, unknowingly carrying a deadly weapon: a mutated strain of super-flu that will wipe out 99 percent of the world's population within a few weeks. Those who remain are scared, bewildered, and in need of a leader. Two emerge—Mother Abagail, the benevolent 108-year-old woman who urges them to build a peaceful community in Boulder, Colorado; and Randall Flagg, the nefarious "Dark Man," who delights in chaos and violence. As the dark man and the peaceful woman gather power, the survivors will have to choose between them—and ultimately decide the fate of all humanity."- Anchor
Release date: Expected 2020
Staring: James Marsden, Jovan Adepo, Whoopi Goldberg
Buy it on Amazon
Rebecca (Rebecca by Daphne du Maurier)
This blood-curdling tale of terror represents a recollection of chilling events that took place in the isolated country mansion in Cornwall. As the young bride of Maxim De Winter assumes her new responsibilities, she receives a cold reception from Mrs Danvers, a sinister housekeeper who goes to great lengths to preserve the distant memory of the former mistress of the house. The remote coastal setting contributes to the feeling of unease and imminent danger for Mrs de Winter filling her with the suspicion of foul play.
Release date: Expected 2020
Staring: Lily James, Armie Hammer, Keeley Hades
Buy it on Amazon

Stella
Stella is a Marketing Consultant and has been writing content for Full Text Archive since 2015. When she is not writing, she is meticulously planning our social and e-mail campaigns. Stella holds a bachelor's degree in English and Russian Literature, which has provided a broad foundation from which she continues to explore the written world.

She spends her free time reading, visiting old castles and discovering new coffee shops. She can be reached at stella