As Halloween creeping upon us, supernatural forces gather together unleash calamity upon the world of the living. From wicked witches and vengeful ghosts to blood-thirsty vampires, the monstrous creatures lurk in the flickering shadows waiting to satisfy their gruesome desires. For those of you, who would much rather watch all hell break loose from the comfort of their own home, we have selected 13 nightmare-inducing Halloween stories that will haunt you for days!
Dracula by Bram Stoker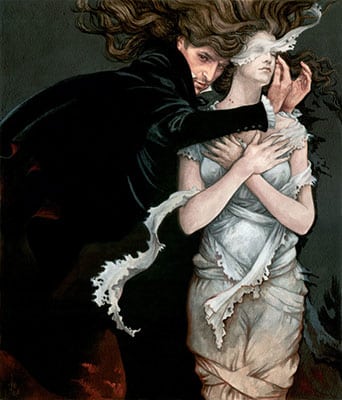 Laced with mystery and speculation, the legend of Vlad The Impaler was passed down through generations in whispers. This tale of intolerable cruelty inspired Bram Stoker to create his own version of a dreadful tyrant, whose animal magnetism and bloodlust made him the most famous vampire in literature. Through his sun-dodging, cross-fearing villain, the master of Gothic Horror ventures into the dark corners of Victorian sexuality and desire, breaking patriarchal stereotypes. Suspenseful and atmospheric, the story is partly composed of letters, ship's logs and diary entries, you will be too happy to sink your fangs into.
Read it Free Here
Buy it on Amazon
The Turn of the Screw by Henry James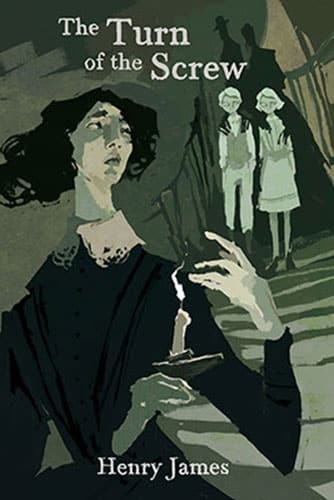 When an eligible London bachelor offers a position to a young governess, she accepts without hesitation — a decision she will soon come to regret. As she assumes her new responsibilities supervising the upbringing of two beautiful, yet distant siblings, she falls under the spell of the grand estate with its luxurious appointments. However, a seemingly dream job turns into a ghastly nightmare, when a helpless young woman comes to the realisation that the house is haunted by a beckoning evil. What follows next can only be described as series of spectral events of "uncanny ugliness, horror and pain". The consummate storyteller, Henry James skilfully captures all attributes of a traditional ghost story, keeping the readers at the edge of their seats.
Read it Free Here
Buy it on Amazon
Tales of Terror and Mystery by Arthur Conan Doyle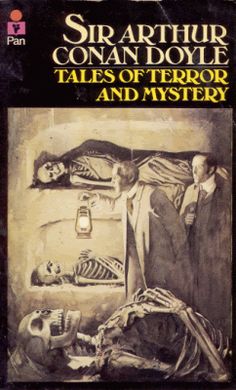 Anyone who is familiar with Conan-Doyle's detective stories, but looking to explore new territory, will enjoy this delightful collection of horror stories. Exploiting the reader's feelings of growing panic, when closed in tight, dark places, the author builds an atmosphere of terror through the power of suggestion, unnerving the reader.
Read it Free Here
Buy it on Amazon
Rebecca by Daphne du Maurier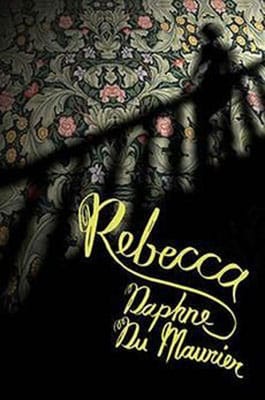 This blood-curdling tale of terror and fear represents a recollection of chilling events that took place in the isolated country mansion in Cornwall. As the young bride of Maxim De Winter assumes her new responsibilities, she receives a cold reception from Mrs Danvers , a sinister housekeeper who goes to great lengths to preserve the distant memory of the former mistress of the house. The remote coastal setting contributes to the feeling of unease and imminent danger for Mrs de Winter, filling her with the suspicion of a foul play. Will she ever discover what lurks behind the grand estate of Manderley or is she destined to live in the shadow of her mysterious predecessor?
Buy it on Amazon
The Witch's Daughter by Paula Brackston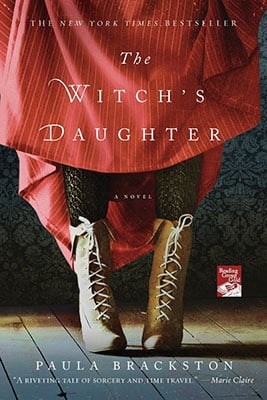 "My name is Elizabeth Anne Hawksmith, and my age is three hundred and eighty-four years. If you will listen, I will tell you a tale of witches. A tale of magic and love and loss. A story of how simple ignorance breeds fear, and how deadly that fear can be. Let me tell you what it means to be a witch."
Buy it on Amazon
It by Stephen King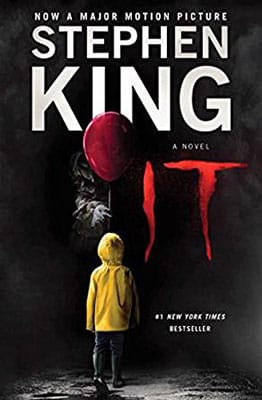 Every thirty years, a shadow of menace is cast over the small town of Derry, when a trans-dimensional evil being, commonly known as It, comes out to play. A master of disguise, It draws on its metaphysical powers to change its appearance during the hunting season. Driven by his gruesome urges, It crawls out of sewers to feed on young human flesh and fears. But this time, as the killing spree resumes, six childhood friends return to their home town to stop the elusive monster in its tracks. In this delightful coming-of-age story, the author skilfully interweaves suspense, mystery and psychological unease into one heart-racing feast, best enjoyed at midnight!
Buy it on Amazon
The Tell-Tale Heart by Edgar Allan Poe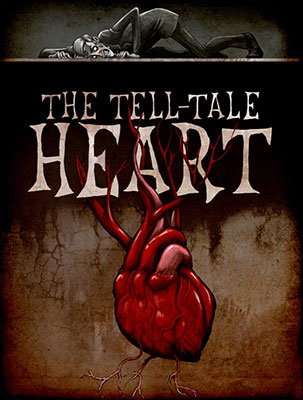 Told by an unnamed narrator, The Tell-Tale Heart represents a murderer's take on tragic events that led to a grisly crime. In his bid to demonstrate his sanity, the main character offers a short story as a proof. The narrator, whose visual hallucinations coupled with psychological disturbances take the better of him, becomes increasingly distressed by an old man's cloudy "vulture-eye". Having stalked his victim in his sleep for the entire week, the main character resorts to killing the unfortunate owner of an "evil eye". The story explodes in a climax, when the sound of a pounding heart elicits the narrator's confession.
From gouging and dismembering to hiding body parts, Poe's graphic and highly unsettling imagery will have you lock your bedroom door at night!
Read it Free Here
Buy it on Amazon
Good Omens: The Nice and Accurate Prophecies of Agnes Nutter, Witch by Terry Pratchett and Neil Gaiman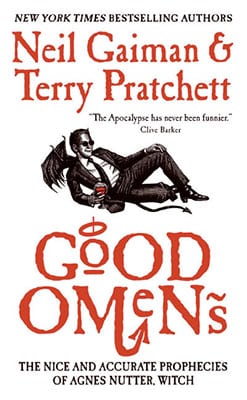 When two masters of modern fantasy join forces to create their version of Armageddon, you can bet your top dollar the result will be sensational. Angels, demons and witches all meet in a literary cauldron to be brewed carefully into a rich laugh-a-minute whimsical satire. This wildly imaginative story of two unlikely allies on their mission to save the world explores good and evil, nature versus nurture, free will, war and organised religion. Scalpel-sharp wit and quirky observations challenge and entertain the reader, setting this cult classic apart from other modern fantasy tales.
Buy it on Amazon
The Witches of Eastwick by John Updike
Sukie, Jane and Alexandra have been best friends for as long as they can remember – loneliness is what bonds them together. However, their lives, marred by loss, divorce and gossip, turn upside down with the arrival of a mysterious stranger. Dark and broody, the rich mogul causes quite a stir in a close-knit community, whose eccentricity and a devil-may-care attitude soon become the talk of the town. One by one, Daryl charms each woman with his seductive appeal, unleashing their supernatural powers. Unable to resist the influence of their diabolical lover, the witches indulge in mischief, sorcery and promiscuous orgies. But will this twisted love square have a happy ending?
Buy it on Amazon
The Haunting of Hill House by Shirley Jackson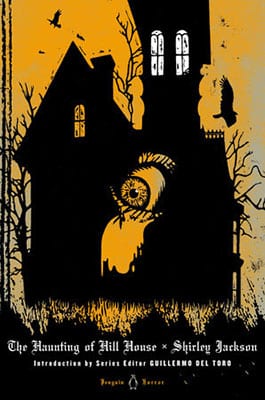 One of the best ghost stories of the 20th century, this spine-chilling tale of fright became an everlasting source of inspiration for many horror fiction writers.
For Dr Montague, a paranormal investigator, an eighty-year old mansion with a haunted history offers a unique chance to collect incontrovertible evidence of the supernatural. Determined to uncover the secrets behind malevolent dwelling, Montague invites a group of researchers with psychic abilities and previous experience with poltergeist phenomena. However, scientific experiment spins out of control, when the Hill House begins to torment its guests with unseen noises, violent apparitions and unexplained events. Alarming and unnerving, you will be glad you left the lights on.
Buy it on Amazon
The Were-Wolf by Clemence Housman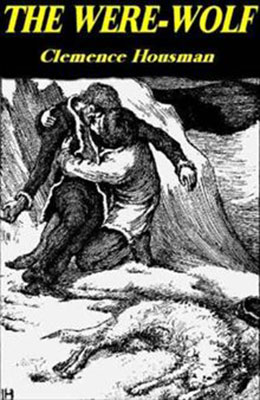 Based on lycanthropic legends, this fascinating allegorical tale depicts the first female werewolf to surface in Gothic literature. Set against the backdrop of a scenic Scandinavian landscape, the story follows a beautiful shapeshifting stranger, whose arrival at the village coincides with a string of brutal deaths and mysterious disappearances. Disguised as a femme fatale, the dangerous predator drives a wedge between the man she covets and his twin brother. Powerless against the effects of the full moon, White Fell meets a tragic end in the dead of night, losing the battle to human courage and brotherly love. Elegant and quick-paced, the tale of jealousy, lust and ultimate sacrifice is guaranteed to leave a lasting impression.
Read it Free Here
Buy it on Amazon
Schalken the Painter by Sheridan LeFanu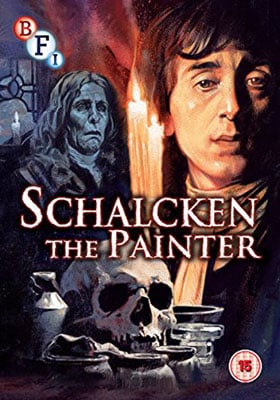 Inspired by the Dutch artist, this timeless occult tale comes from an undisputed "father of the English ghost story". At first glance, a moving account of thwarted love and ghostly apparitions might appear as lacklustre. But don't be fooled: the story packs some creepy punches that will make you quiver with fear. Exquisite and atmospheric, the tale of shadowy terrors teases the readers with brooding sense of impending horror, raising every hair on your body. Perfect for a gloomy, dark night!
Read it Free Here
Let The Right One In by John Ajvide Lindqvist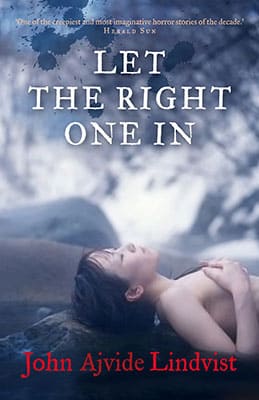 "There was something in her, something that was…pure horror. Everything you were supposed to watch out for. Heights, fire, shards of glass, snakes, Everything that his mom tried so hard to keep him safe from."
Trapped in an adolescent body, cadaverous Eli can hardly be described as a glamorous or seductive vampire. Yet she elicits some strong emotions from a 12-year-old human, who shares some disturbing details of child abuse with his cold-blooded friend. Unapologetically grim and hard-hitting, this rich fantasy tale of the living dead offers a realistic portrayal of teenage struggles with bullying, neglect and depravity in 1980s Sweden.
Buy it on Amazon

Stella
Stella is a Marketing Consultant and has been writing content for Full Text Archive since 2015. When she is not writing, she is meticulously planning our social and e-mail campaigns. Stella holds a bachelor's degree in English and Russian Literature, which has provided a broad foundation from which she continues to explore the written world.

She spends her free time reading, visiting old castles and discovering new coffee shops. She can be reached at stella