This Thanksgiving will be different for all of us. Some people might even be forced to celebrate this holiday in isolation away from their families. But the good news is that we will always have books to reach out for in times of need. And in the true spirit of Thanksgiving, we would like to give thanks for thirteen fascinating books that will become our trusted friends during this festive season.
The Darkest Minds by Alexandra Bracken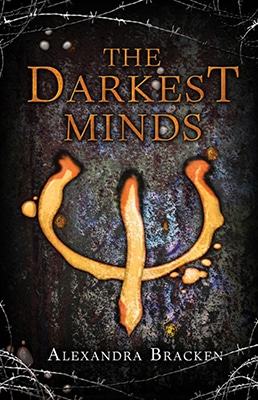 Having survived a deadly virus, which wipes out most of young adult population, Ruby spends six years in rehabilitation camp for children ostracised for their extraordinary powers. Exploited and abused, Ruby is forced to conceal the full extent of her abilities until the day, when she finally escapes Thurmond. Joined by a group of fellow fugitives, she soon becomes a target for League members, government agents and bounty hunters, who will stop at nothing to get their hands on the gifted psychics.
The first instalment in The Darkest Minds trilogy, this riveting story represents a potent hybrid of The Hunger Games and The X-Men, providing a much-needed fix for your addiction to dystopian fiction.
Buy it on Amazon
The Turn of the Screw by Henry James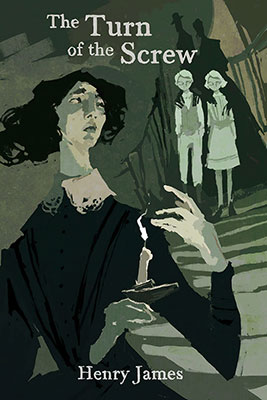 When an eligible London bachelor offers a position to a young governess, she accepts without hesitation — a decision she will soon come to regret. As she assumes her new responsibilities supervising the upbringing of two beautiful, yet distant siblings, she falls under the spell of the grand estate with its luxurious appointments. However, a seemingly dream job turns into a ghastly nightmare, when a helpless young woman comes to the realisation that the house is haunted by a beckoning evil. What follows next can only be described as series of spectral events of "uncanny ugliness, horror and pain". The consummate storyteller, Henry James skilfully captures all attributes of a traditional ghost story —suspense, mystery and psychological unease endure throughout the novel keeping the readers at the edge of their seats.
Read it Free Here
Buy it on Amazon
The Circle by Dave Eggers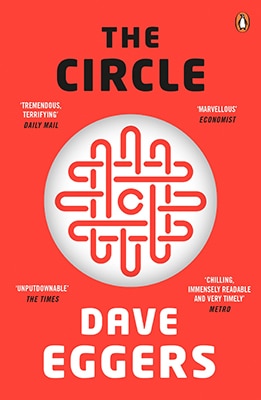 Having been offered a chance to work for one of the most prestigious high-tech companies in Silicon Valley, Mae Holland knows it is a lifetime opportunity she can't afford to miss. In their bid for transparency, the company inject themselves into the personal life of their employees by tracking their digital activities. As the terrifying feeling of living under a microscope grows, Mae is forced to decide on how much of her privacy would she be willing to sacrifice. A sparkling observation of the modern-day obsession with the web, this thought-provoking tour de force skilfully blends some psychological and mystery elements keeping the readers at the edge of their seats.
Buy it on Amazon
One Hundred Years of Solitude by Gabriel Garcia Marquez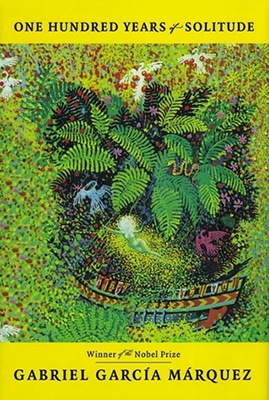 Nestled between the emerald mountains of Columbia, lies the mythical town of Macondo, which harbours the dark secrets and incestuous relationships. Built upon the hopes and dreams of tormented exiles, the city of mirages witnesses the curse of the Buendia family, whose fragile existence is slowly corrupted by technological advances, exploitation and isolation, leading them to their tragic end. Whimsical and thought-provoking, this multi-generational saga skilfully interweaves lyrical magic with harsh reality into one heady brew of decadence, passion and oblivion.
Buy it on Amazon
Bleak House by Charles Dickens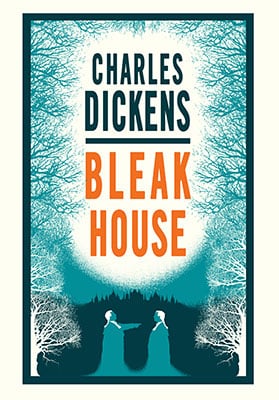 In true Dickensian style, a complex plot incorporates murder, comedy, mystery and romance challenging reader's perception of beauty, nobility and power. Having survived an orphan-like childhood and serious illness Esther Summerson is yet to experience her first love, devotion and kindness in a seemingly uncaring world. An investigation, led by inspector Bucket, the first detective to appear in fiction, uncovers the truth about Esther's mother and her tragic life. A tale of redemption creates a sense of triumph of a young woman over an oppressive social system.
Read it Free Here
Buy it on Amazon
City of Girls by Elizabeth Gilbert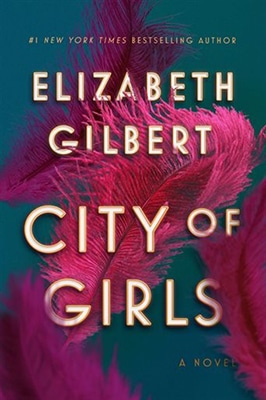 The best-selling author of Eat Pray Love strikes again with a brand new tale of sexual liberation that will thrust you in the middle of 1940s New York faster than you can say "moxie". Absorbing and exuberant, this coming-of-age story captures the allure of the bohemian lifestyle through the eyes of a young seamstress. For 19-year-old Vivian, who arrives in Manhattan with nothing but a sewing machine and a heart full of dreams, things are finally looking up again when her needlework skills and eye for detail land her a job at the Lily Playhouse. Intoxicated on newfound freedom, she joins the tribe of showgirls in their rebellion against societal norms. From late night caps to promiscuous escapades, Vivian will soon uncover the darker side of the glitz and glamor of the theatre, that might threaten her reputation… Laced with flamboyancy, lust and adventure, this multi-layered delight is best enjoyed with a glass of bubbly.
Buy it on Amazon
The Jungle Book by Rudyard Kipling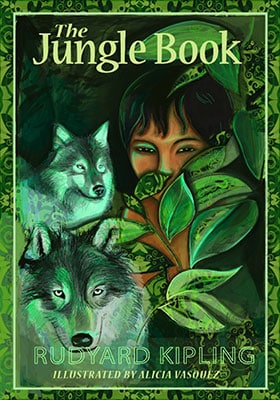 An extraordinary account of life in the jungle through the eyes of an abandoned man cub will appeal to any reader with a hunger for exotic adventures. Raised by a pack of wolves from an early age, Mowgli quickly learns the hunting techniques and an animal code of conduct that allow him to survive in the wilderness. Driven by his instincts and curiosity, Mowgli soon sets off on a journey, where he meets some memorable characters such as Bagheera the panther, Baloo the bear and tiger Shere Khan. Inspired by the fusion of Indians myths and fables, the book represents a collection of short stories introducing other heroic characters such as Rikki-Tikki-Tavi, The White Seal and Toomai of the elephants with their own admirable strengths.
Read it Free Here
Buy it on Amazon
In the Heart of the Sea by Nathaniel Philbrick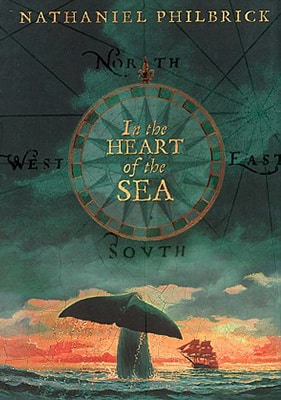 This award-winning book describes a 19th century maritime disaster that inspired Herman Melville's classic Moby Dick. The novel tells a real-life story of the crew aboard the whaleship Essex battling for their survival in the South Pacific after the ship has been attacked and sank by an 80ft sperm whale. Throughout a 90-day ordeal in the open ocean, sailors are tested by dehydration, hunger and extreme weather. Reaching the depths of despair, the crew members resort to cannibalising their dead ship-mates. All adventurers at heart should add this book to their read-lists.
Buy it on Amazon
The Taming of The Shrew by William Shakespeare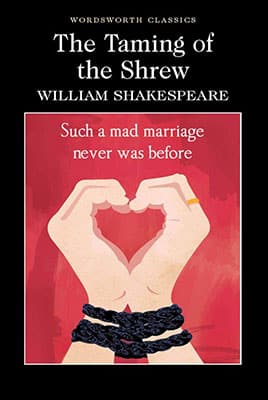 Indulge yourself in a battle of wits in this boisterous comedy set in Padua. The play follows the lives of two young men, hopeful Lucentio and manipulative Petruchio and two daughters of a wealthy merchant. While the oldest daughter Katharina is described as hot-tempered, "curst and shrewd", the youngest daughter Bianca appears to be subservient and demure, winning her father's affections. When Lucentio declares his love to Bianca, he discovers an obstacle to their happiness. According to the old tradition the eldest daughter must wed first. Seduced by the size of the dowry, Petruchio arranges to marry Katherine against her will. From bizarre wedding ceremony to unorthodox honeymoon, self-proclaimed shrew-tamer Petruchio is trying to break his wife's spirit through emotional abuse. However, he is confronted by an acid-tongued Katherine who despises his sexist remarks and rebels against patriarchal culture and female obedience. Despite its controversial reputation for portrayal of abusive behaviour and misogynistic attitude toward women, the play represents a double satire on both sexes.
Read it Free Here
Buy it on Amazon
The Original Folk and Fairy Tales by Jacob Grimm and Wilhelm Grimm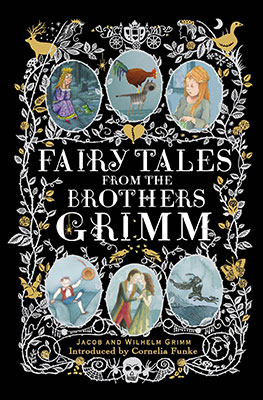 From Hansel and Gretel to Cinderella, the collection of fairy tales have earned its world-wide reputation, inspiring countless live-action, animation and stage adaptations. Through magical adventures, Grimms' stories have instilled moral values in many generations. An all-age crowd pleaser, the book has an ability to transport any adult back to their childhood.
Read it Free Here
Buy it on Amazon
Murder on The Orient Express by Agatha Christie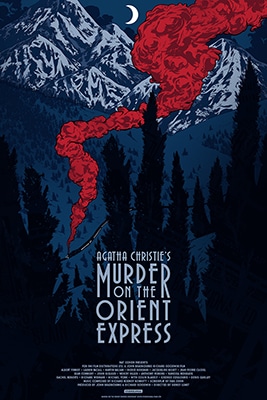 One of the best-known gems in Agatha Christie's collection of crime stories, this novel presents a mind-boggling case to be solved aboard a luxurious train travelling across Europe. When the snowstorm stops the Orient Express in its tracks, the passengers start to fear for their safety. However, they soon find that the bitter cold might be the least of their worries, when one of their travel companions is stabbed to death. The mystery surrounding the murder intrigues the Belgian detective, who promptly launches his own investigation. Capitalising on adverse weather conditions, Hercule Poirot makes the most of his captive audience by juggling the clues and the interviews with the most eccentric suspects.
Buy it on Amazon
Shirley by Charlotte Brontë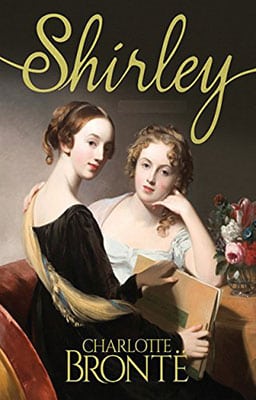 In 1848, after revolutionising Gothic literature, Charlotte Brontë decides to turn her pen to historical fiction that focuses on "something real and unromantic as Monday morning." Her new social novel becomes one of the most insightful fictional studies of industrial unrest with its divisive implications on workforce, gender roles and national identity at the turn of the century. Set during the Napoleonic wars, the story channels economic struggles through a stark contrast between its main characters- a feisty heiress to a great fortune and an orphan with no prospects in life- who find their lives inextricably entangled in a love square. This engrossing chronicle reaches a bittersweet climax as the poison of social status spreads its tentacles into the hearts and minds of the younger generation.
Buy it on Amazon
Rebecca by Daphne du Maurier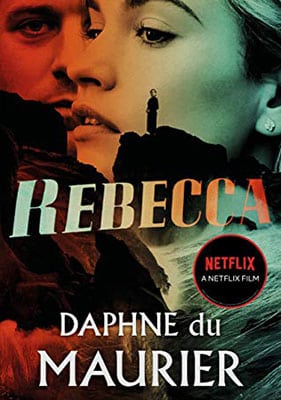 This blood-curdling tale of terror and fear represents a recollection of chilling events that took place in the isolated country mansion in Cornwall. As the young bride of Maxim De Winter assumes her new responsibilities, she receives a cold reception from Mrs Danvers , a sinister housekeeper who goes to great lengths to preserve the distant memory of the former mistress of the house. The remote coastal setting contributes to the feeling of unease and imminent danger for Mrs de Winter filling her with the suspicion of foul play. Will she ever discover what lurks behind the grand estate of Manderley or is she destined to live in the shadow of her mysterious predecessor?
Buy it on Amazon

Stella
Stella is a Marketing Consultant and has been writing content for Full Text Archive since 2015. When she is not writing, she is meticulously planning our social and e-mail campaigns. Stella holds a bachelor's degree in English and Russian Literature, which has provided a broad foundation from which she continues to explore the written world.

She spends her free time reading, visiting old castles and discovering new coffee shops. She can be reached at stella