October showers us with many gifts — the satisfying crunch of bright foliage underfoot, a memorable pumpkin patch trip and a licence to unleash your wicked side at Halloween. Those of you, who prefer to celebrate the night of fright from the comfort of an armchair, are invited to take a step into the world of the uncanny in our selection of thirteen creepy tales that are guaranteed to make your blood curdle. So hold onto your black cat and enjoy the ride into the darkness.
The Resurrectionists by Michael Patrick Hicks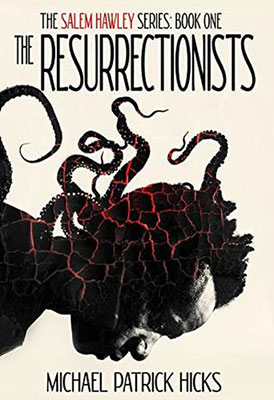 If you are no stranger to occult reads, then you should be fully equipped to deal with an avalanche of terror that amounts with every page turned. One of the most candid portrayals of atrocities in the name of power, this macabre story follows a young man who wages a war against body snatchers. Driven by revenge, Salem Hawley is tracking ruthless and unscrupulous resurrectionists who tend to target black cemeteries for exhumations. It's not long before he discovers that corpses procured in these perverted acts of vandalism end up in the hands of mad scientists and necromancers. And yet disturbing the dead might just be the tip of an iceberg. When women of the night and children start disappearing, it becomes abundantly clear that darker forces are at play.
Buy it on Amazon
The Witch of Willow Hall by Hester Fox
This hauntingly beautiful debut novel injects you right into the heart of New England famous for its charming countryside and violent supernatural past. Two hundred years after the Salem witch trials, an eighteen-year-old Lydia Montrose finds herself at the mercy of an old county estate. Having recently moved from Boston to escape from a mighty scandal, the young woman is helping her family to turn over a new leaf in the small town of New Oldbury. Yet somewhere between fulfilling her duties and making new acquaintances, she can't shake off that eerie feeling that begins to invade each cell of her body. As the creeping dread spreads across The Willow Hall, Lydia will be forced to decipher some ominous signs and the messages from the other side to confront her witchcraft ancestry.
Complete with ghostly apparitions, budding romance and a dash of sorcery, this tale will appeal to any thrill-seeker in need of a frightful read.
Buy it on Amazon
The Haunting of Hill House by Shirley Jackson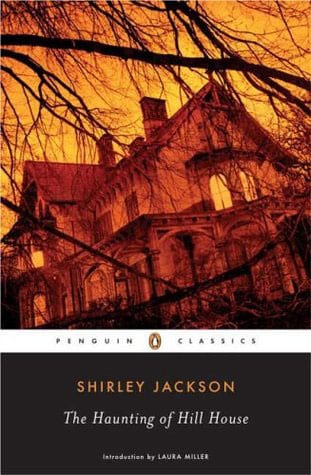 One of the best ghost stories of the 20th century, this spine-chilling tale of fright became an everlasting source of inspiration for many horror fiction writers.
For Dr Montague, a paranormal investigator, an eighty-year old mansion with a haunted history offers a unique chance to collect incontrovertible evidence of the supernatural. Determined to uncover the secrets behind malevolent dwelling, Montague invites a group of researchers with psychic abilities and previous experience with poltergeist phenomena. However, scientific experiment spins out of control, when the Hill House begins to torment its guests with unseen noises, violent apparitions and unexplained events. Alarming and unnerving, you will be glad you left the lights on.
Buy it on Amazon
To Be Read At Dusk by Charles Dickens
Looking for some ghost stories that will keep you up all night? Then you are in for a treat! In this spooky collection of paranormal accounts, the master of human psychology tugs at different strings of fear you never knew existed unnerving the reader with each supernatural stroke.
A trip to the Swiss Alps goes horribly wrong when narrator finds himself in the company of five couriers who decide to entertain the newcomer with some horror folklore. From a young bride stalked by a cadaverous creature to a sinistrous brotherly promise to visit each other from the grave, these ghoulish yarns are best enjoyed after dark.
Read it Free Here
Buy it on Amazon
The Moon Bog by H.P. Lovecraft
Anyone who claims that this is the tamest of all Lovecroft's works clearly has not braved it at night. Despite being a short story, The Moon Bog packs some powerful punches thanks to its atmospheric setting and intriguing plot. For Denys Barry, an ambitious plan to drain the marshes surrounding his newly acquired ancestral castle, begins to crumble under the weight of an ancient curse. A terrible fate awaits any man who dares to disturb a Greek city that lies buried beneath the vast morass. A grim warning comes in the form of airy naiads swirling across the bog in the moonlight, luring everyone into a dark abyss. Enthused with rich descriptions and blood-curdling details, this tale of pure horror will pull you into the vortex of infernal possession that will send chills down your spine.
Buy it on Amazon
The End of Her Honeymoon by Marie Belloc Lowndes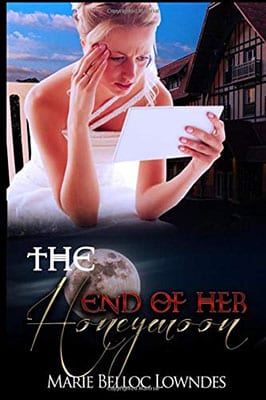 Taut, unsettling and fully immersive, The End of Her Honeymoon comes from the author best known for her Gothic cautionary tale,The Lodger. Unlike its more famous counterpart, this hidden gem shines bright with the eerie sense of foreboding and a twisted mystery waiting to be solved. Inspired by an urban legend, the story revolves around the disappearance of John Dampier on his honeymoon during The Wold Exhibition in Paris. A romantic getaway turns into a living nightmare the moment John and Nancy are forced to spend the night in separate hotel rooms. Bizarre events begin to unfold the next morning, when Nancy discovers that her husband has vanished without a trace. Distraught and confused, the young bride begins her frantic search for some answers, leading her to some dark places and chilling discoveries. How well does she know the man she married?
Read it Free Here
Buy it on Amazon
Sunshine by Robin McKinley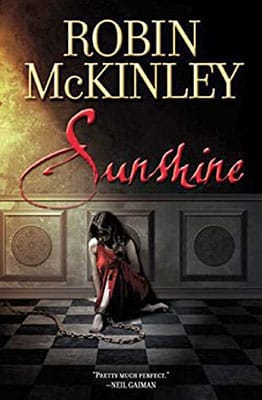 Those who are bold enough to sink their teeth into this bloody feast should get ready for the rich menu of fear and trepidation that lies ahead. In the world ravaged by conflict between humans and supernatural Others, Rae "Sunshine" Seddon finds her personal slice of heaven in her parents' cafe. Renowned for her cinnamon rolls, Sunshine becomes a gravitational pull for customers with a sweet tooth. But everything changes when one fateful night she ventures into a twilight zone riddled with vampires. Abducted and chained to a wall, young baker finds herself in the company of a bloodthirsty inmate who refuses a mouthwatering snack dangled in front of him. An unlikely friendship between Sunshine and Con blossoms with each day spend in isolation. It's not long before two prisoners begin to plot an escape, which will reveal their hidden powers and open a Pandora's box of repercussions.
Buy it on Amazon
The Mystery of The Yellow Room by Gaston Leroux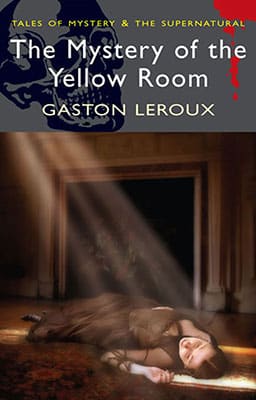 Joseph Rouletabille, a reporter with a gift to solve mysteries, investigates an attack on a young girl taking place in a locked room with no means of escape and two subsequent attempts by the 'attacker' which end in the murder of the prime suspect. This baffling case is packed with some unexpected twists, delivering solution that rests on the past history of the key characters.
Read it Free Here
Buy it on Amazon
Cycle of The Werewolf by Stephen King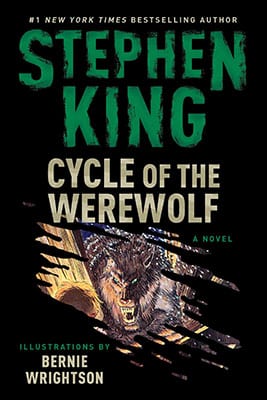 Some monsters prefer their victims to be young and fresh, while others favour a more mature flesh. But in this paranormal tale, the beast of the night does not discriminate. A slave to silver moonlight, King's lycanthrope comes out on a prowl for his next prey each month without fail. Whether it's a traveller who is unlucky enough to cross paths with the fiend or an old parishioner- this shapeshifter shows no remorse. Soon a series of gruesome attacks sends a shockwave across an isolated town, keeping its entire population in the grip of terror. Until one brave boy in a wheelchair ends it all.
Buy it on Amazon
The Blood of The Vampire by Florence Marryat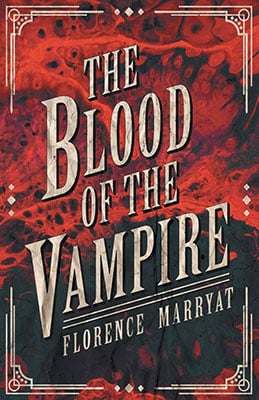 She is stunning. She is gorgeous. But if her looks could kill, they would be digging a grave for any poor man who has ever come in contact with her. Fresh off the boat, Harriet Brandt becomes the talk of the town thanks to the dubious source of her fortune and unbridled zest for life. Determined to carve out her own place in high society, Jamaican orphan is not shy to put her animal magnetism to good use. Yet the further she gets, the more dying friends she leaves in her wake. Will she ever be able to break the shackles of her heritage and banish the curse of vampirism for good?
Buy it on Amazon
The Hangman's Daughter by Oliver Pötzsch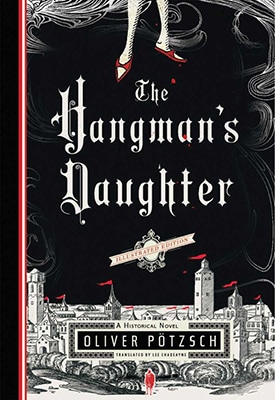 A grim discovery of a dead boy pulled from a river sets the town of Schongau on edge. A gruesomely injured body provides no clues except a sorceress' mark on its back, awakening the history of witch mania the good people of Bavaria would rather forget. But as the victim count grows, so does the hysteria engulfing the small town. Soon, the local community enlist the help of a hangman Jakob to investigate this baffling case. Interrogation, intimidation, torture – by whatever means necessary, Jakob Kuisl will stop at nothing to hunt down the monster behind these grisly murders before innocent people are burnt at the stake.
Immaculately researched, this shockingly candid portrayal of the 17th century Germany will make the hairs on your neck stand.
Buy it on Amazon
The Were-Wolf by Clemence Housman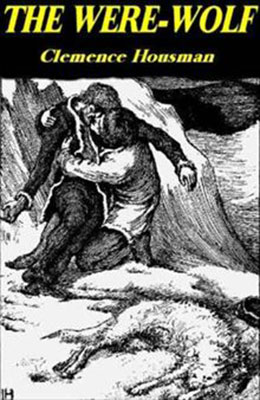 Based on lycanthropic legends, this fascinating allegorical tale depicts the first female werewolf to surface in Gothic literature. Set against the backdrop of a scenic Scandinavian landscape, the story follows a beautiful shapeshifting stranger, whose arrival at the village coincides with a string of brutal deaths and mysterious disappearances. Disguised as a femme fatale, the dangerous predator drives a wedge between the man she covets and his twin brother. Powerless against the effects of the full moon, White Fell meets a tragic end in the dead of night, losing the battle to human courage and brotherly love. Elegant and quick-paced, the tale of jealousy, lust and ultimate sacrifice is guaranteed to leave a lasting impression.
Read it Free Here
Buy it on Amazon
The Thirteenth Tale by Diane Setterfield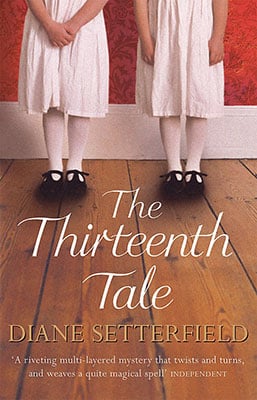 Determined to reveal the secrets of her extraordinary life before her death, the reclusive author Vida Winter, calls on Margaret Lea, a young biographer troubled by her own painful history. Margaret is mesmerized by the author's tale of gothic strangeness — featuring a bleak house, a ghost, a devastating fire, murder, madness and sexual obsession. Together, Margaret and Vida confront the shadows of their past have haunted them while becoming, finally, transformed by the truth themselves.
Buy it on Amazon

Stella
Stella is a Marketing Consultant and has been writing content for Full Text Archive since 2015. When she is not writing, she is meticulously planning our social and e-mail campaigns. Stella holds a bachelor's degree in English and Russian Literature, which has provided a broad foundation from which she continues to explore the written world.

She spends her free time reading, visiting old castles and discovering new coffee shops. She can be reached at stella