On the days of joy- they are your trusted friends, on the days of sorrow- they are your secret allies. This Thanksgiving, we give thanks for these 12 classic books that profoundly impacted our life journey with its ups and downs. So buckle up and enjoy a rollercoaster ride with your new fearless companions that will usher you through the days of doom and glory.
The Scarlet Letter by Nathaniel Hawthorne
Set in 17th century Boston, this novel portrays Puritan society with its prejudice against women committing adultery. Following the affair with Dimmesdale, Hester gives birth to a baby girl, Pearl. Publicly disgraced, she is forced to wear a scarlet letter "A", branding her as an "Adulterer". Incredibly insightful, Hester makes acute observations of female predicaments that disadvantage vulnerable women. Hawthorne describes a strong female character, who lives through years of shame and scorn in her exile, drawing on her fighting spirit to deal with personal dilemmas.
Read it Free Here
Buy it on Amazon
The Great Gatsby by F. Scott Fitzgerald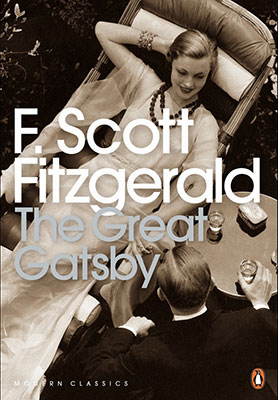 Inspired by the lavish parties in the Roaring 20s, this profoundly moving tale offers the golden ticket into the heart of Long Island's crème de la crème. Narrated by Nick Carraway, a humble resident of West Egg, the story focuses primarily on a mysterious millionaire, whose extravagant receptions and even more luxurious lifestyle instantly become the talk of the town. Fuelled by the promise of the American Dream, Gatsby's rise from rags to riches brings him closer to his old flame, Daisy Buchanan. In his attempts to protect his fragile love, Jay Gatsby 'conceals his incorruptible dream' deep inside. Yet the cruel twist of fate crushes any hopes of everlasting happiness when the torrid romance ends in tragedy. Almost a century later, Fitzgerald's masterpiece remains relevant to this day, exposing our glittering fixation on wealth and beauty in the age of excess.
Buy it on Amazon
Nutshell by Ian McEwan
"To be bound in a nutshell, see the world in two inches of ivory, in a grain of sand. Why not, when all of literature, all of art, of human endeavour, is just a speck in the universe of possible things."
Have you ever read a book from the viewpoint of an unborn baby? Neither have we! This stunning act of ventriloquism comes from the true master of storytelling, presenting his own ingenious version of Hamlet. A voice from the womb is wickedly perceptive in relaying the famous classic tale of deceit, where irony, crime and suspense collide, effortlessly spilling into a literary sensation.
Buy it on Amazon
Death of a Salesman by Arthur Miller
This multi-award winning drama is nothing short of remarkable. Set in the 1950s, Arthur Miller's masterpiece follows the life of an ageing salesman Willy Lowman who becomes disenchanted with elusive American Dream. For Lowman, a forty-year 'rat race' spent chasing the promise of financial prosperity comes to an abrupt and tragic end. At his deathbed, surrounded by friends, the salesman comes to the realisation that his plans to provide a better future for his family have not materialised. Brilliantly written, the play exposes the flaws of the class system through the life of a blue-collar worker, who falls a victim of industrialism in his desperate attempts to shake off the inferiority complex that has pervaded the American nation since 1930s.
Buy it on Amazon
Alice Through the Looking Glass by Lewis Carroll
As Alice finds herself on the other side of the Looking Glass, suddenly, the line between sense and non-sense becomes blurred. On her new adventure, studded with the mind-boggling riddles and word puzzles, Alice travels through time and space to save the Mad Hatter from the evil Time. Bursting with paradox and parody, this dark and quirky fantasy is a delightful treat that will appeal to all ages.
Read it Free Here
Buy it on Amazon
Don Quixote by Miguel de Cervantes
This original bumbling knight gained the worldwide popularity thanks to his delusional pursuit of ideals. Deeply influenced by the concept of chivalry and with nothing else to lose, an impoverished Spanish nobleman sets off on his quest accompanied by his ignorant squire Sancho. As the thrilling adventure turns into a series of epic failures, Don Quixote's vivid imagination slowly drives him to madness. However, one thing we can be sure of is that this eccentric old man will charm the readers with both gallantry and utter silliness.
Read it Free Here
Buy it on Amazon
Doctor Zhivago by Boris Pasternak
Censored by Soviet authorities, this haunting tale describes the devastating effect of Russian Revolution of 1917 on a bourgeois family. Caught in the midst of a tumultuous period in history, Dr. Yury Zhivago becomes increasingly frustrated when political circumstances interfere with the lives of ordinary people. Torn between his loyalty to his wife and the urge to taste forbidden fruit, Yury channels his anger into philosophical poems that became an integral part of the plot. In the great epic tradition, the story seamlessly interweaves the brutality and harshness of the war with romance between star-crossed lovers into a heart-rending saga of love.
Buy it on Amazon
The Picture of Dorian Grey by Oscar Wilde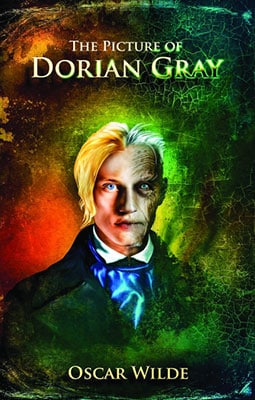 Oscar Wilde's tale of vanity and eternal youth sparked controversy in 19th century England. Many considered the novel, exploring selfishness and cruelty, to have a corrupting effect undermining the morals of the society. The life of Dorian Gray changes dramatically upon his arrival in London, where he is introduced to a superficial circle of friends, bringing the worst out of him. In his shallow obsession with youth and beauty, Gray commissions his portrait destined to preserve his looks. But how far will Dorian be willing to go to satisfy his ego?
Read it Free Here
Buy it on Amazon
To Kill a Mocking Bird by Harper Lee
Published in 1960, this quintessentially American novel instantly shot to fame winning the Pulitzer Prize and inspiring a myriad of film and stage adaptations. Set in 1930s Alabama, Harper Lee's iconic story explores the racial tensions in the midst of the court hearing. Insightful and compassionate, the novel portrays the moral values of Atticus Finch and his family that stretch far beyond the colour of the skin.The only defence attorney willing to represent a black man accused of raping a white woman, Atticus battles hostility and inequality during the trial. This poignant tale of innocence, cruelty and hatred delights the readers with the description of human courage in pursuing justice and overcoming the prejudice in 20th century America.
Buy it on Amazon
The Story of My Life by Helen Keller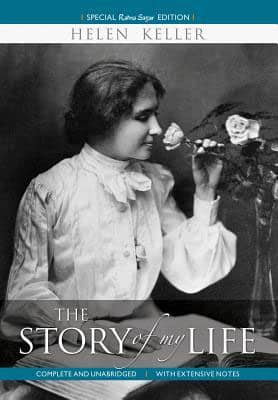 One of the most inspirational autobiographies ever written, The Story of My Life represents a timeless tribute to human courage and will power. Having lost her vision and hearing in infancy, Miss Keller describes in vivid details her struggle to overcome her disabilities. The story is enhanced by Helen's letters to her friends and relatives as well as third party accounts. The author redefines perception of the physical world in an effortlessly poetic way remaining "serene and happy in the shadow cast by deprivation."
Read it Free Here
Buy it on Amazon
The Sun also Rises by Ernest Hemingway
Blood, lust and tears all blend into a poignant tale of "Lost Generation", depicting American expatriates enjoying their decadent lifestyle in Europe. The story unfolds when Brett Ashley, a promiscuous English divorcée, travels with a group of friends to a bullfighting Festival in Pamplona. One by one, the flighty siren lures her male companions to their destruction with her irresistible charms and manners. Her effortless game of seduction is executed with precision of a bloodthirsty matador, who taunts his bull to a point of rage. Sexually liberated and confident, this femme fatale exploits vulnerability of her countless suitors, leaving behind a trail of false hopes and heartbreaks. Revered for his exceptionally-crafted dialogues and unadorned prose, Hemingway serves a boozy menu of jealousy, love and loss that will satisfy even the fussiest readers.
Buy it on Amazon
The Alchemist by Paulo Coelho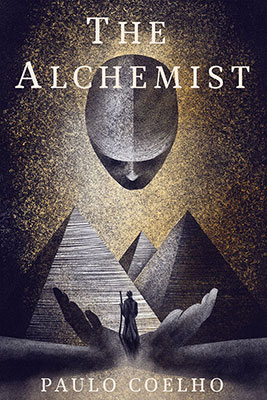 "When you're following your personal legend, all of the universe conspires to help you achieve it." For Santiago &emdash; a young Andalusian shepherd, who has never ventured off the beaten path &emdash; a dream of a worldly treasure hidden in the faraway land turns into prophecy. On his quest for lost gold, Santiago travels through Egyptian desert, where he meets his spiritual guides. From Alchemist and camel drivers to King Salem, his companions enlighten, challenge and inspire the Spanish explorer to pursue his own "Personal Legend". Enriched with references to the Bible and Egyptian mythology, this thought-provoking international bestseller represents a perfect hybrid of genres, where fantasy, adventure and a self-help fable merge elegantly into one fascinating plot.
Buy it on Amazon

Stella
Stella is a Marketing Consultant and has been writing content for Full Text Archive since 2015. When she is not writing, she is meticulously planning our social and e-mail campaigns. Stella holds a bachelor's degree in English and Russian Literature, which has provided a broad foundation from which she continues to explore the written world.

She spends her free time reading, visiting old castles and discovering new coffee shops. She can be reached at stella