For many children and young adults, September marks the start of a new academic year, but for the rest of us- a season of new beginnings and new adventures. As we watch young scholars embark on transformative odyssey, we become inevitably drawn to the stories set in boarding schools fuelling our fantasies of student life in an exclusive community.
If you are craving escapism into the world of mischief, drama and secret societies this autumn, then be sure to check out our curated list of twelve boarding school novels that will make you wish went to one.
Truly Devious by Maureen Johnson
Ellingham Academy is a famous boarding school in Vermont for the brightest thinkers, inventors, and artists. It was founded by Albert Ellingham, an early twentieth century tycoon, who wanted to make a wonderful place full of riddles, twisting pathways, and gardens. Shortly after the school opened, his wife and daughter were kidnapped. The only real clue was a mocking riddle listing methods of murder, signed with the frightening pseudonym "Truly, Devious." It became one of the great unsolved crimes of American history.
True-crime aficionado Stevie Bell is set to begin her first year at Ellingham Academy, and she has an ambitious plan: She will solve this cold case. But something strange is happening. Truly Devious makes a surprise return, and death revisits Ellingham Academy. The past has crawled out of its grave. Someone has gotten away with murder.
Buy it on Amazon
Stalky and Co by Rudyard Kipling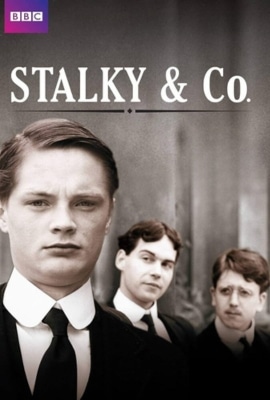 Enriched with cynicism and juvenile jargon, these tales of mischief offer a glimpse into the world of future leaders at a boarding school in the late nineteenth century. Drawing on his personal experiences, Kipling crafts a series of enduring stories of three teenage heroes forming a secret society in their bid to rebel against bullying, violence and other rigours of public school. Guided by their moral codes and ethical values, young daredevils challenge authority baffling even seasoned disciplinarians. This delightful gem will appeal to any British history buff blessed with a good grasp of Latin and a decent sense of humour.
Read it Free Here
Buy it on Amazon
The Secret Place by Tana French
"A terrible tragedy strikes a leafy suburbof Dublin when a teenage boy is found dead in the grounds of St Kilda's boarding school for girls. There are eight teenage girls in the frame, and any one of the little monsters could have been responsible for his death. The questioning of suspects and witnesses takes place over a single day a year AFTER the murder, as it remained unsolved. If that sounds boring, believe me it isn't. There are chapters in between relating to events leading up to the present, which helped keep it fresh and interesting. The author has a gift for capturing perfectly the teen politics introducing us to some vicious little individuals. It has real suspense and was truly gripping at times. You know that feeling when you realise you've been holding your breath, and the hairs on the back of your neck are bristling? You've got that right here."-Maureen
Buy it on Amazon
Jane Eyre by Charlotte Brontë
Set in the 1830s England, this gothic romance novel has delighted generations of readers with its portrayal of a woman's quest for independence. Upon the graduation from a strict charity school for orphans, Jane secures the position of a governess at Thornfield Hall. Having left behind the resentment, hardships and emotional trials, Miss Eyre becomes an advocate for gender equality, tearing apart all misconceptions that her new master so proudly manifests. Jane's refreshing honesty, integrity and sharp mind bewitch Mr Rochester, leaving him no option but to accept young tutor as his emotional and intellectual equal.
Read it Free Here
Buy it on Amazon
The Wishing Game by Patrick Redmond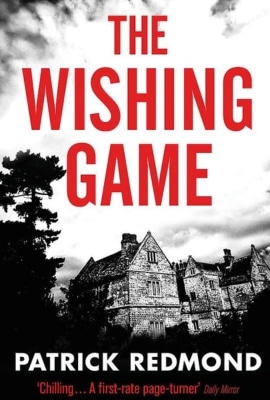 "In the 'present day', a mystery man visits a fame-hungry journalist to fill him in on the events behind a terrible scandal that engulfed a minor boys' public school 45 years before. Flashback to 1954, and we enter the claustrophobic, parochial Kirkston Abbey, where young Jonathan is being mercilessly bullied by fellow pupils and masters alike. When the unconventional, outspoken Richard takes him under his wing, it seems at last the tide will turn – but when it does, it's in terrifying fashion. It seems everyone at Kirkston is hiding a secret, and as they come spilling out it becomes clear that Jonathan will pay a high price for his new friend's patronage…
This is a stunning psychological thriller. A palpable sense of dread mounts from the very first page, and while you think you know what the outcome will be, there are enough twists and turns to confound your expectations."-MJP
Buy it on Amazon
David Copperfield by Charles Dickens
A classic coming-of-age story, it is the tale of its titular character from childhood to maturity which chronicles the struggle between the emotional and moral aspects of his life. Central to the theme of the novel is the idea of the disciplined heart. Dickens suggests that people basically fall into three categories: those who have one, those who don't, and those who seek to cultivate one. It is this development of a disciplined heart inside David Copperfield which establishes the principal context of his relationships throughout the novel. David's story is one filled with trials and tribulations which he struggles to overcome in his pursuit of a happy and fulfilled life.
Considered by many as one of Dickens's greatest works, David Copperfield remains as popular today as when it was first published.
Read it Free Here
Buy it on Amazon
A Little Princess by Frances Hodgson Burnett
"The story begins with little Sara Crewe traveling from the life she's always known living in India with her beloved Father, Captain Crewe, to be schooled like all proper British girls at a boarding school in London. Almost immediately upon arrival, Sara sees quite clearly with her wise beyond her years insight that Miss Minchin, the head mistress, is not a fair lady. Just as immediately, Sara gets the reputation of being a little princess as her father lavishly buys cloths, dolls and comfortable living quarters. But Sara's luck is about to change when the news arrive that her father has passed away, leaving her daughter penniless.
Miss Minchin takes out her wrath on the grieving child and makes her the drudge of the school, a step only slighter higher than the scullery maid Becky, whom Sara has befriended.
But, try as she might, Miss Minchin couldn't bring the clever girl down to the lowered station she thought she deserved to be in. For Sara Crewe was an expert at bolstering herself with imaginations."- Zeek
Read it Free Here
Buy it on Amazon
Catherine House by Elisabeth Thomas
Catherine House is a boarding school like no other. Into its celebrated world steps Ines, a young woman who welcomes the school's isolation rather than its illustrious past. As the gates close and Ines finds herself start to be inevitably seduced by its magnetic power, she begins to realise the question isn't why she chose to come to Catherine House; but why Catherine House chose her.
"Moody and evocative as a fever dream, CATHERINE HOUSE is the sort of book that wraps itself around your brain, drawing you closer with each hypnotic step"- Washington Post
Never Let Me Go by Kazuo Ishiguro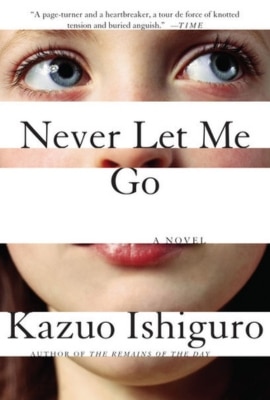 Hailsham seems like a pleasant English boarding school, far from the influences of the city. Its students are well tended and supported, trained in art and literature, and become just the sort of people the world wants them to be. But, curiously, they are taught nothing of the outside world and are allowed little contact with it.
Within the grounds of Hailsham, Kathy grows from schoolgirl to young woman, but it's only when she and her friends Ruth and Tommy leave the safe grounds of the school that they realise the full truth of what Hailsham is.
Never Let Me Go breaks through the boundaries of the literary novel. It is a gripping mystery, a beautiful love story, and also a scathing critique of human arrogance and a moral examination of how we treat the vulnerable and different in our society.
Buy it on Amazon
Old School by Tobias Wolff
"Old School, though categorized as a novel, is a thinly veiled memoir of Tobias Wolff's own experience as a scholarship boy in an elite prep school. The action largely centers on the boys' writing competitions. Three times a year, a famous author would visit the school and choose one boy's writing as the best. As a reward, that boy earned a private audience with the author. In less adept hands, Wolff's description of the boys' frenzied, adolescent writing, within the hothouse climate of the school where every action becomes magnified, could have become overly sardonic, sentimental or condescending. Wolff, though, balances parody with compassion, and sentimentality with honesty."- Kristi Siegel
Harry Potter and The Sorcerer's Stone by J.K. Rowling
In the wizarding world, Harry Potter might be known as the only person to have ever survived a killing curse, but for muggles, he is an outcast, a nuisance and a freak of nature. Neglected and abused, a ten-year-old orphan spends the most of his days in a tiny cupboard under the stairs. But everything changes, when the young boy receives an invitation to attend an infamous school of witchcraft and wizardry. For a 'boy who lived', Hogwarts becomes a his true home seeing Harry flying on a broomstick, forging friendships and even taming the magical beasts. From centaurs and ghosts to three-headed dogs, Rowling conjures up a gallery of magical creatures all playing their crucial part in development of the plot. Vivid and enjoyable, this magical tale remains an epic tribute to human courage that has touched millions of readers all over the world.
Decline and Fall by Evelyn Waugh
"Evelyn Waugh's satirical and very amusing debut novel 'Decline and Fall' focuses on the unassuming and hapless Paul Pennyfeather – who, by being in the wrong place at the wrong time and getting caught up in the drunken antics of the Bollinger Club, and is subsequently sent down for 'indecent behaviour'. Paul's unsympathetic guardian refuses to allow him access to his inheritance and, in consequence, Paul finds himself taking a job as a junior schoolmaster at Llanabba Castle, a fourth-rate boarding school in North Wales, run by the eccentric Dr Augustus Fagin. At Llanabba, Paul comes into contact with a whole host of weird and wonderful characters, amongst whom is the Honourable Margot Beste-Chetwynde, the wealthy mother of one of his pupils, and Paul soon finds himself falling in love with the lovely Margot. But Mrs Beste-Chetwynde, unbeknownst to Paul, earns her income in a rather shady manner, and before long the unfortunate Mr Pennyweather is caught up yet again in another disgrace."-Susannah B.
Stella
Stella is a Marketing Consultant and has been writing content for Full Text Archive since 2015. When she is not writing, she is meticulously planning our social and e-mail campaigns. Stella holds a bachelor's degree in English and Russian Literature, which has provided a broad foundation from which she continues to explore the written world.

She spends her free time reading, visiting old castles and discovering new coffee shops. She can be reached at stella