With the end of summer fast approaching, we reflect on times of wild nights and carefree days, midnight escapades and daring new ventures- the times when anything was possible. Like summer, adolescence leaves a mark on our lives through the happiest memories and deepest regrets. These past experiences shape us as adults, with some to learn from, some to bury and some to treasure forever.
For those of you feeling nostalgic for their youth, we have rounded up twelve epic journeys into adulthood that will stay with you long after you have turned the last page.
Never Let Me Go by Kazuo Ishiguro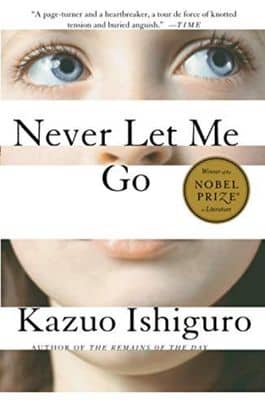 Hailsham seems like a pleasant English boarding school, far from the influences of the city. Its students are well tended and supported, trained in art and literature, and become just the sort of people the world wants them to be. But, curiously, they are taught nothing of the outside world and are allowed little contact with it.
Within the grounds of Hailsham, Kathy grows from schoolgirl to young woman, but it's only when she and her friends Ruth and Tommy leave the safe grounds of the school that they realise the full truth of what Hailsham is.
Never Let Me Go breaks through the boundaries of the literary novel. It is a gripping mystery, a beautiful love story, and also a scathing critique of human arrogance and a moral examination of how we treat the vulnerable and different in our society.
Buy it on Amazon
Listen via Audible
Mansfield Park by Jane Austen
Taken from the poverty of her parents' home in Portsmouth, Fanny Price is brought up with her rich cousins at Mansfield Park, acutely aware of her humble rank and with her cousin Edmund as her sole ally. During her uncle's absence in Antigua, the Crawford's arrive in the neighbourhood bringing with them the glamour of London life and a reckless taste for flirtation. Mansfield Park is considered Jane Austen's first mature work and, with its quiet heroine and subtle examination of social position and moral integrity, one of her most profound.
Read it Free Here
Buy it on Amazon
Listen via Audible
Oranges Are not The Only Fruit by Jeanette Winterson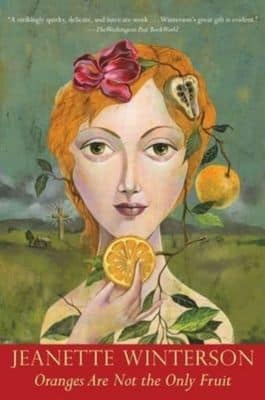 "An unassuming coming-of-age tale about love, religion, and repression, Oranges Are Not the Only Fruit conducts a moving psychological study of a young British lesbian. Across the novel's eight chapters, Winterson follows a fictionalized version of herself, Jeanette, as she grows up in a strict, working-class Protestant household; in plain but incisive prose, the author considers the teen girl's struggle to reconcile her sexuality with her faith, charts the highs and lows of her first romances with women, and paints a vivid portrait of an unaccepting, conservative mother. Embedded within the main plot are hypnotic fairytales and Arthurian legends that illustrate key themes, from the emotional toll of patriarchy to the impossibility of returning home unchanged. The first-person novel has often been read as thinly veiled memoir, shocking in its time and tame today, but Oranges is really rather experimental and literary, in that Winterson glosses over central events, hops around in time, and muses on the nature of storytelling. Well worth checking out."- Michael
Buy it on Amazon
Listen via Audible
Tess of The d'Urbervilles by Thomas Hardy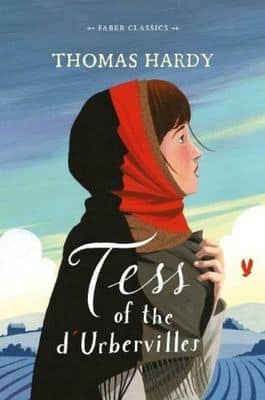 When Tess Durbeyfield is driven by family poverty to claim kinship with the wealthy D'Urbervilles and seek a portion of their family fortune, meeting her 'cousin' Alec proves to be her downfall. A very different man, Angel Clare, seems to offer her love and salvation, but Tess must choose whether to reveal her past or remain silent in the hope of a peaceful future. With its sensitive depiction of the wronged Tess and powerful criticism of social convention, Tess of the D'Urbervilles, subtitled 'A Pure Woman', is one of the most moving and poetic of Hardy's novels.
Read it Free Here
Buy it on Amazon
Listen via Audible
The Carnival at Bray by Jessie Ann Foley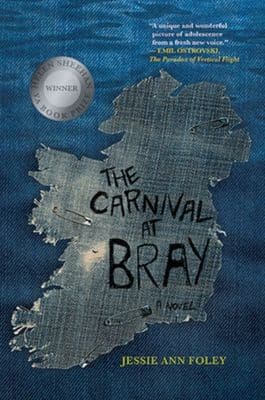 "Maggie is sixteen years old when she moves to Ireland with her sister, mother, and new stepfather. She leaves her grandmother and beloved uncle Kevin behind in Chicago, trading the big city for a small town on the Irish coast. Life is very different in Bray, and while Maggie's sister acclimates quickly, she finds it a little more difficult to adjust. When Uncle Kevin gives her two tickets to Nirvana's concert in Rome, it seems like a ludicrous gift. The concert is several months away, but how is she supposed to get from Ireland to Rome?
But then things change, and Maggie becomes determined to make it to Rome, because it's what Kevin wanted her to do. With the assistance of the sweet boy next door, Maggie embarks on a grand and foolhardy journey to see one of the last concerts Nirvana would ever perform. The trip is magical, and the young couple cannot imagine the consequences of their impulsive decision to travel across Europe without telling anyone.
The Carnival at Bray is an amazing novel about growing up, and the slow realization that choices have consequences and that actions affect those around us in profound ways."- M. Lubitz
Buy it on Amazon
Listen via Audible
Great Expectations by Charles Dickens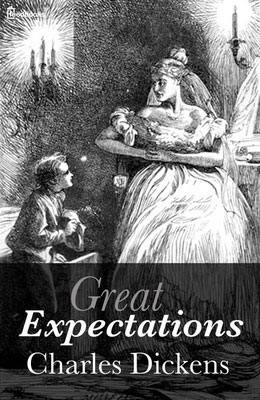 Having spent his childhood years dreaming of becoming a gentleman, orphaned Pip suddenly finds himself in possession of great fortune. In his attempts to uncover the true identity of his benefactor, the young man learns how his act of kindness towards an escaped convict has changed his future. From the somber Satis House to the dark streets of London, Pip's aspirations get overshadowed by greed, contempt and revenge bringing the young dandy to his knees. Stripped of his wealth and glossy veneer, Pip lets his selfless nature shine through, melting the heart of the most cynical woman he has ever known.
Read it Free Here
Buy it on Amazon
Listen via Audible
I Capture The Castle by Dodie Smith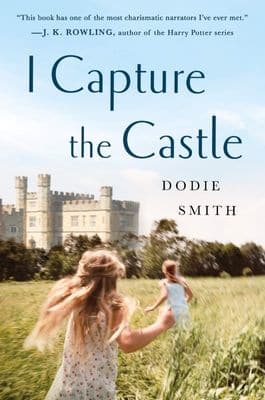 "Seventeen-year-old Cassandra Mortmain lives in a ruined Suffolk castle with her poor, yet eccentric family. She keeps a journal, filled with hilarious yet poignant entries about her life. But one major life event occurs between the beginning and the end of these entries – Cassandra has fallen hopelessly in love.
This is a quintessentially English coming-of-age story that is the literary equivalent of rolling yourself up in a big, warm, cosy blanket.
There's a whole range of characters to get enchanted by – Cassandra herself, her often-nude and ditzy stepmother Topaz, her selfish yet determined sister Rose, her cold father, the lovesick Stephen (who was adopted into the family yet is head-over-heels for Cassandra), and lastly, the enigmatic and curiously different Simon and Neil Cotton who come from America and turn the Mortmain family dynamics on their head. The story is predictable in some ways, yet completely surprises you in others."- Johann
Buy it on Amazon
Listen via Audible
Where The Crawdads Sing by Delia Owens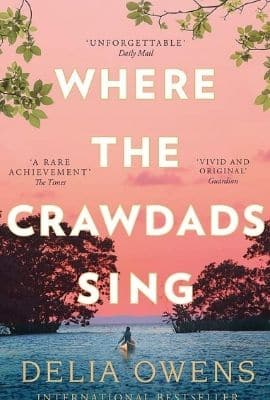 There is a terrible danger lurking around the marshes in North Carolina. For the residents of Barkley Cove, wetland is the source of fear and speculations, while for social outcasts down on their luck like Kya Clark, it's their home. Raised by Mother Earth and taught by sympathetic humans, she has learnt to overcome deprivation and loneliness in order to survive in the wilderness.
Denounced as the Marsh Girl, Kya is often subjected to public harassment and mockery whenever she visits the town. So when the tragedy strikes, a savage witch-hunt ensues. The death of a local celebrity sends the ripples of rage across town blaming the Marsh Girl of all deadly sins. In the hope to clear her name, Kya will have to deploy all tools in her arsenal to win this fight against bigotry and misogyny.
Enriched with lush descriptions of nature, this coming-of-age story weaves together the themes of first love and loss, mystery and redemption into one riveting read.
Buy it on Amazon
Listen via Audible
Childhood; Boyhood; Youth by Leo Tolstoy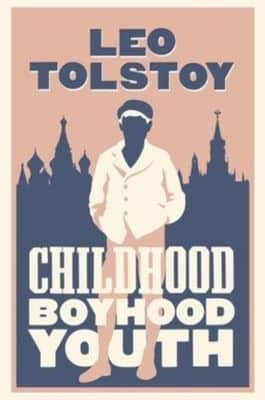 "Childhood, Boyhood, Youth" is an example of a brilliant author's first work. Childishly innocent at times, this small book aims not to stun with scope, but rather to present the simple life of a young Russian man growing up. This is precisely what "Childhood, Boyhood, Youth" does. And charmingly as well.
Tolstoy is best known for giants such as "War and Peace" and "Anna Karenina". While this lacks the huge punch "War and Peace" might give the reader, it has its own little quirks – the book is funny at times, sad at others and remarkably realistic. Semi-autobiographical as it is, it's very easy to get into the story and relate to the characters (based on Tolstoy's own experiences). Readers coming from "War and Peace" will find equally descriptive, solid writing but including a touch more innocence and, ironically enough, youth to it."-Biblio bio
Read it Free Here
Buy it on Amazon
Listen via Audible
The Kite Runner by Khaled Hosseini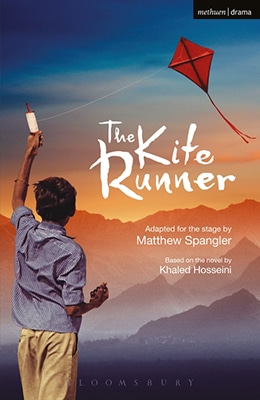 In the peaceful town of Kabul, a boy from a privileged background forms an unlikely bond with his servant's son. From kite running to mischievous escapades, Amir and Hassan grow closer and seems that nothing can possibly separate them. But everything changes when one act of violence robs one friend of his innocence, while turning the other into a coward. As the Civil War comes knocking on the door, the ties between two mates are severed forever. Tormented by insurgents on one side and Soviet intervention on the other, Amir's family is forced to flee the country to start a new life in America. Yet, as time goes by, Amir struggles to shake off the guilt arising from his childhood memories. In his search for atonement, he travels back to his home land to reconcile with his troubled past.
Buy it on Amazon
Listen via Audible
City of Girls by Elizabeth Gilbert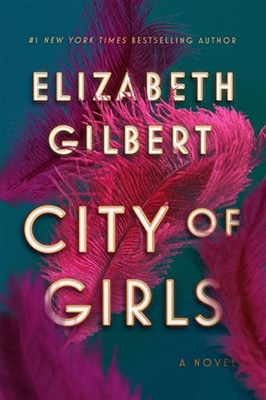 The best-selling author of Eat Pray Love strikes again with a brand new tale of sexual liberation that will thrust you in the middle of 1940s New York faster than you can say "moxie". Absorbing and exuberant, this coming-of-age story captures the allure of the bohemian lifestyle through the eyes of a young seamstress. For 19-year-old Vivian, who arrives in Manhattan with nothing but a sewing machine and a heart full of dreams, things are finally looking up again when her needlework skills and eye for detail land her a job at the Lily Playhouse. Intoxicated on newfound freedom, she joins the tribe of showgirls in their rebellion against societal norms. From late night caps to promiscuous escapades, Vivian will soon uncover the darker side of the glitz and glamor of the theatre, that might threaten her reputation… Laced with flamboyancy, lust and adventure, this multi-layered delight is best enjoyed with a glass of bubbly.
Buy it on Amazon
Listen via Audible
A Separate Peace by John Knowles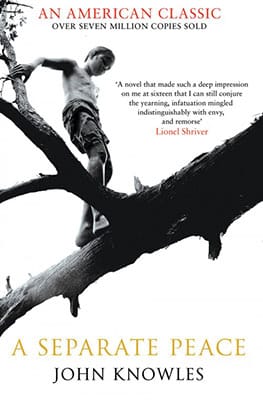 Set against the backdrop of the Second World War, this coming-of-age novel represents Gene Forrester's recollection of his early life experiences, switching back and forth between elite boarding school and war trenches. While wandering about the grounds of his alma mater, an old soldier reminisces on the life-altering ripple effect of a single impulsive act that stripped the young student of his innocence. No longer able to keep his memories at bay, Gene is forced to relive the tragic events, exposing the dark side of adolescence. Published in 1959, this heart-wrenching tale catapulted the author to instant fame, retaining its best-seller status for over thirty years.
Buy it on Amazon
Listen via Audible