As temperatures soar and sunsets seamlessly melt into sunrises, summer awakens our thirst for adventure. To satisfy your travel cravings, we have selected twelve tales that offer the ultimate summer escapes.
Unwinding in sparkling Saint Tropez? Tick.
Exploring tribal culture in Papua New Guinea. No Problem.
Backpacking in crime-ridden Latin America. Done.
Whatever your idea of summer vacation is – we've got it covered.
From treacherous adventures to enlightening escapades, these twelve summer reads will whisk you away to places you could only dream about.
We Were Never Here by Andrea Bartz
Emily is having the time of her life—she's in the mountains of Chile with her best friend, Kristen, on their annual reunion trip, and the women are feeling closer than ever. But on the last night of their trip, Emily enters their hotel suite to find blood and broken glass on the floor. Kristen says the cute backpacker she'd been flirting with attacked her, and she had no choice but to kill him in self-defense. Even more shocking: The scene is horrifyingly similar to last year's trip, when another backpacker wound up dead. Emily can't believe it's happened again—can lightning really strike the same place twice?
Buy it on Amazon
Listen via Audible
The Water-Witch by James Fenimore Cooper
Set in 17th century New York and the surrounding sea, this novel depicts the abduction of a woman, Alida de Barbérie, by the pirate captain of the brigantine Water-Witch, and the subsequent pursuit of that elusive ship by her suitor, Captain Ludlow. Cooper wrote the novel, while on an extended tour of Europe, during his stay in the villa Palazzu detta del Tasso near Naples. Cooper tried to print the novel while he was in Italy in 1829 but Papal censors forbade its publication in Italy. Cooper was then able to print the novel in Dresden, before also sending copies to his publishers in the US and England. Critic Allan Axelrod describes the novel as heavily influenced by the Italian context of its writing, noting that it even compares the landscapes of New York with that of Italy.
Read it Free Here
Buy it on Amazon
The Island by Adrian McKinty
"Australia. The trip of a lifetime. The chance for Heather to spend some quality time with her new husband Tom and try and get to know her step-children, Olivia and Owen, a little better.
When the opportunity to visit a small private island arises they jump at it. Who could turn down an adventure like that? But the adventure quickly becomes a nightmare as they commit a hit and run and bear the wrath of the family who live on the island. There is no escape and soon they are all fighting for their lives, whilst also battling against the harsh Australian elements."- J. Schofield
Buy it on Amazon
Listen via Audible
Haven by Emma Donoghue
In seventh-century Ireland, a scholar and priest called Artt has a dream telling him to leave the sinful world behind. Taking two monks—young Trian and old Cormac—he rows down the river Shannon in search of an isolated spot on which to found a monastery. Drifting out into the Atlantic, the three men find an impossibly steep, bare island inhabited by tens of thousands of birds, and claim it for God. In such a place, what will survival mean?
Listen via Audible
The Coral Island: A Tale of The Pacific Ocean by Robert Michael Ballantyne
Having survived a shipwreck, three young adults find themselves marooned on a desert island in the South Pacific. During their explorations, the boys discover the tranquil beauty of this tropical paradise with its emerald-green Water Garden and The Diamond Cave. But the real adventure starts when fate brings the castaways close to danger after meeting cannibals, pirates and sharks…
Read it Free Here
Buy it on Amazon
Lie with Me by Sabine Durrant
For Paul Morris, a 42-year-old novelist, who firmly believes that "selfish response to events much more straightforward than the morally correct", an invitation to a free summer vacation in Greece presents an attractive offer he can not possibly miss. Having lost his moral compass some time ago, the predator in the making would give the Dirty Rotten Scoundrels characters a run for their money. However, when tragedy strikes, Paul becomes inextricably entangled in the intricate web of lies he so carefully weaved over the years. When the simmering tensions boil over, the story reaches its brutal climax that will make you question everything you know about the deceit. Highly unsettling and claustrophobic, Lie with Me is told through the eyes of an arrogant bon vivant, creating the sense of ambiguity and suspense that thrills the reader.
Buy it on Amazon
Listen via Audible
Shantaram by Gregory David Roberts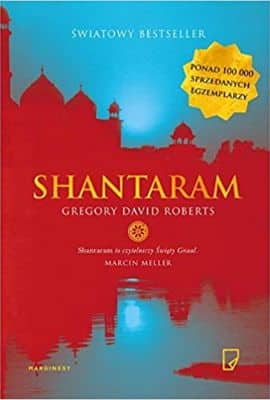 'In the early 80s, Gregory, an armed robber and heroin addict, escaped from an Australian prison to India, where he lived in a Bombay slum. There, he established a free health clinic and also joined the mafia, working as a money launderer, forger and street soldier. He found time to learn Hindi and Marathi, fall in love, and spend time being worked over in an Indian jail. Then, in case anyone thought he was slacking, he acted in Bollywood and fought with the Mujahedeen in Afghanistan…At once a high-kicking, eye-gouging adventure, a love saga and a savage yet tenderly lyrical fugitive vision.'-Time Out
Buy it on Amazon
Listen via Audible
Around The World in Eighty Days by Jules Verne
"Part history lesson, part geography lesson – you will enjoy following the prim and proper Phileas Fogg, as he traipses across the globe to win an impossible gentlemen's wager. Add in a dogged detective determined to get his man by any means possible and a loyal, overzealous manservant, and you've got quite the zany adventure. Though they face obstacle after obstacle in the spirit of stiff British mannerisms, this is still fun, keeping the reader's interest throughout. It even has a bit of romance thrown in for good measure."- Obsessed Reader
Read it Free Here
Buy it on Amazon
Listen via Audible
Siracusa by Delia Ephron
"The synopsis promises the reader a trip to Italy, with two married couples, Lizzie and Michael and Finn and Taylor. What starts off as a seemingly ideal and romantic vacation quickly deflates as the two couples experience marital discord, divulge and uncover secrets and sins, and flirt with disaster until it all blows up spectacularly. But underneath this explosive veneer, something far more sinister is brewing, something that will slowly sneak up behind you, and when it finally taps you on the shoulder, the hair will stand up on the back of your neck and shivers will run down your spine, and ultimately leave you uneasy and shaken. An edgy, suspenseful, and utterly absorbing read!" – Julie
Listen via Audible
Euphoria by Lily King
English anthropologist Andrew Bankson has been alone in the field for several years studying the Kiona river tribe in the Territory of New Guinea. Haunted by the memory of his brothers' deaths and increasingly frustrated and isolated by his research, Bankson is on the verge of suicide when a chance encounter with two colleagues, the controversial Nell Stone and her wry and mercurial Australian husband, Fen, pulls him back from the brink. Nell and Fen have just fled the bloodthirsty Mumbanyo and, in spite of Nell's poor health, are hungry for a new discovery. When Bankson finds them a new tribe to divert them from leaving New Guinea, he ignites an intellectual and romantic firestorm between the three of them that burns out of anyone's control.
Buy it on Amazon
Listen via Audible
Tender Is The Night by F. Scott Fitzgerald
Let this spellbinding masterpiece whisk you away to the shores of the French Riviera, where nights are hot and champagne never runs dry. Set in the Age of Jazz, the tale will ease you into the world of exquisite pleasures where glamour, temptation and decadence go hand in hand. Somewhere between sunbathing sessions and lavish parties you will become a silent witness to the rollercoaster marriage of Nicole and Dick Diver. As debauchery and mental illness take their toll, extramarital affairs begin to tear their relationship apart, leaving a shadow reminder of what used to be the envy of Côte d'Azur. Inspired by Fitzgerald's own persona tragedy, this novel explores the corruptive power of wealth and the disillusionment of a "lost generation".
Buy it on Amazon
Listen via Audible
The Olive Tree by Lucinda Riley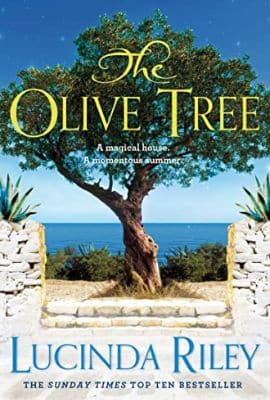 It has been twenty-four years since a young Helena spent a magical holiday in Cyprus, where she fell in love for the first time. When the now crumbling house, 'Pandora', is left to her by her godfather, she returns to spend the summer there with her family. Yet, as soon as Helena arrives at Pandora, she knows that its idyllic beauty masks a web of secrets that she has kept from William, her husband, and Alex, her son.
When, by chance, Helena meets her childhood sweetheart, a chain of events is set in motion that threatens to make her past and present collide. Both Helena and Alex know that life will never be the same, once Pandora's secrets have been revealed…
Buy it on Amazon
Listen via Audible