Summer has finally arrived and it is time to plan your perfect vacation. No matter where you are headed, all you need is a pair of sunglasses, a straw hat and a gripping book to complete the look. From psychological thrillers and classic adventures to a sweeping romance, these ten juicy beach reads are guaranteed to whisk you away on a dizzying trip round the world!
Twenty Thousand Leagues under The Sea by Jules Verne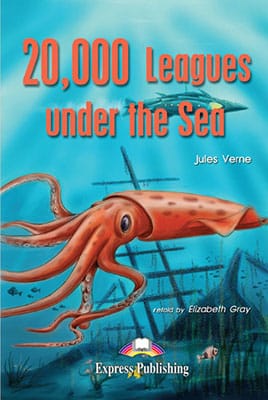 When Professor Aronnax and his crew set off on a quest to find a deep sea monster, little do they know that their discovery will stretch far beyond their imagination. A thrilling adventure awaits for them on board of the submarine Nautilus, commanded by enigmatic Captain Nemo, the greatest inventor of his time. Being held captive, Aronnax and his campanions will spend the next ten months at sea, exploring volcanoes and desert islands, hunting sharks and fighting a giant squid.
Read it Free Here
Buy it on Amazon
Jane Eyre by Charlotte Bronte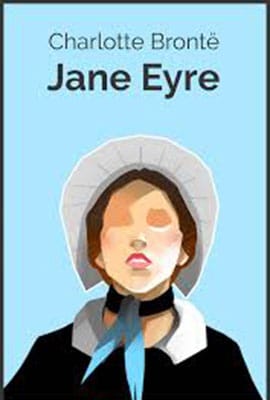 Set in the 1830s England, this gothic romance novel has delighted generations of readers with its portrayal of a woman's quest for independence. Upon the graduation from a strict charity school for orphans, Jane secures the position of a governess at Thornfield Hall, where she encounters its enigmatic and misogynistic master with a dark past. An advocate for gender equality, Jane Eyre tears apart all misconceptions that Mr Rochester so proudly manifest. Jane's refreshing honesty, integrity and sharp mind bewitch Edward as he accepts Jane as an emotional and intellectual equal. But will the secret hidden in the depths of Thornfield Estate threaten their chance for happiness?
Read it Free Here
Buy it on Amazon
A Midsummer Night's Dream by William Shakespeare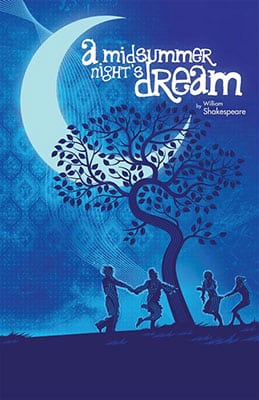 Roam through magical woodland in Shakespreare's most frivolous and fanciful play, which is believed to be commissioned for a high-profile wedding of the time. This bewitching tale of love triangle and unrequited love takes place on Summer Solstice, the night when dream spirits, derived from folk tradition, are in their highest potency. When events conspire against four Athenians forcing them to spend a surreal night of mayhem in enchanted forest, feuding fairies and other supernatural creatures cast magic spells on young lovers manipulating them into engaging in absurd hijinks. In the comedy, sorcerous sprites play an equally important part in the development of the plot influencing the outcome and adding another dimension to a story. Garnished with fantasy, sprinkled with a pinch of whimsy and seasoned with mischief and confusion, Midsummer' Night Dream remains one of the most fascinating plays ever written.
Read it Free Here
Buy it on Amazon
The Great Gatsby by F.Scott Fitzgerald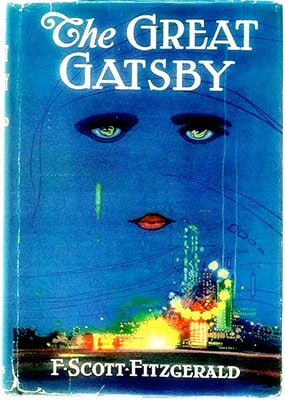 Inspired by the lavish parties in the Roaring 20s, this profoundly moving tale offers the golden ticket into the heart of Long Island's crème de la crème. Narrated by Nick Carraway, a humble resident of West Egg, the story focuses primarily on a mysterious millionaire, whose extravagant receptions and even more luxurious lifestyle instantly become the talk of the town. Fuelled by the promise of the American Dream, Gatsby's rise from rags to riches brings him closer to his old flame, Daisy Buchanan. In his attempts to protect his fragile love, Jay Gatsby 'conceals his incorruptible dream' deep inside. Yet the cruel twist of fate crushes any hopes of everlasting happiness when the torrid romance ends in tragedy. Almost a century later, Fitzgerald's masterpiece remains relevant to this day, exposing our glittering fixation on wealth and beauty in the age of excess.
Read it Free Here
Buy it on Amazon
Robinson Crusoe by Daniel Defoe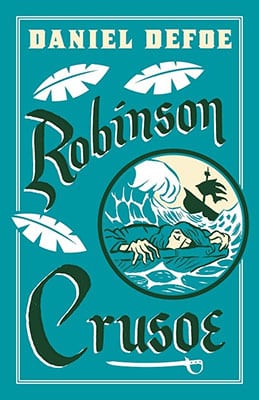 First published in 1719, Daniel Defoe's classic adventure has been a popular summer read for many generations of readers of all ages. For Robinson Crusoe, a mariner on a quest to bring slaves from Africa, the ship's collision with a raging storm marked the beginning of his spiritual journey. Having been washed up on the shore by shipwreck, the lonely castaway struggles against deprivation, hardship and miseries on a small deserted island near Trinidad. Following a few years of solitude, Crusoe discovers yet another sinister secret, lurking behind the world of exotic beaches and glinting blue waters, that might jeopardise his hopes of being rescued. Presented as a fictional autobiography, Defoe offers a unique glimpse into the soul of an exile in his fight for survival, where courage and ingenuity triumph over adversity.
Read it Free Here
Buy it on Amazon
Treasure Island by Robert Louis Stevenson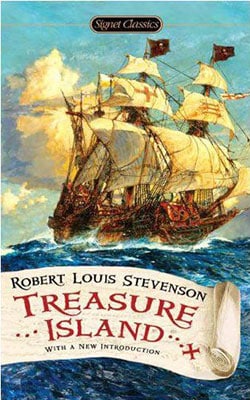 Anyone who has ever felt a desperate urge to escape the reality to a faraway land, will enjoy this captivating tale of "buccaneers and buried gold". Set in the tropics, the story unfolds when a young innkeeper Jim Hawkins comes into possession of an old treasure map. Accompanied by a seasoned captain Smolett, heroic Dr. Livesey and other crew members, he sets off on a great sailing adventure in his bid to recover the dead man's riches. However, it is not long before the voyage turns into a treacherous journey unveiling the true intentions of mutineers aboard the Hispaniola. From half-mad to outright dangerous, the "gentlemen of fortune" are yet to teach young Jim some timeless lessons about trust, kindness and honour, he is less unlikely to forget. First published in 1883, this ultimate all-ages crowd pleaser became one of the most frequently dramatised novels in history.
Read it Free Here
Buy it on Amazon
Perennials by Mandy Berman
Dive deep into the magical world of summer camp where hopes and dreams collide in the hurricane of emotions. For many years, Marigold has been that special place, where Rachel Rivkin and Fiona Larkin shared the joys and pains of summer vacation.Yet this time, when two friends return to their summer retreat as camp counselors, the shadow of a doubt is cast over their attachment. As jealousy and self-doubt spread their poisonous tentacles, young women are forced to confront their past to save their fragile bond. One of the most evocative tributes to the power of female friendship, this coming-of-age tale illustrates the devastating effect of secrecy on society we live in.
Into The Water by Paula Hawkins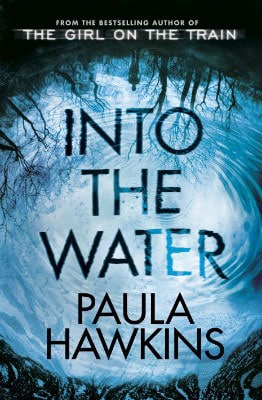 The Girl on the Train author presents a brand new psychological suspense novel that has already caught the attention of Hollywood film producers. Immersive and captivating, this dark murder mystery pulls the reader into the vortex of violence, superstition and illicit affairs to uncover the secrets long forgotten. When the bodies of a troubled teenager and her single mother are pulled from a river, the rumours of a serial killer on the loose engulf the town. The enigma of the Drowning Pool, where many women met their tragic end, baffles the police. And while delving into the murky depths of the town's history, the investigation unleashes the ghosts of the past everyone would rather forget. Like all great crime stories, Into The Water delights the readers with enough red herrings, dark horses and plot twists to keep you at the edge of your seat.
Buy it on Amazon
Do Not Become Alarmed by Maile Meloy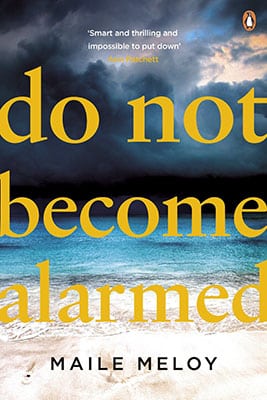 Haunting and terrifying, Do Not Become Alarmed embodies every parent's worst nightmare played out painstakingly in gruesome details. For Liv and Nora, a dream vacation touring South America turns into a once-in-a-lifetime experience for all the wrong reasons. Misfortune comes knocking on their door, when during an off ship day trip, two families venture off the beaten track, loosing sight of their six children. Consumed by feelings of guilt, the parents battle their inner demons while their missing children draw on their inner strength they never knew they had. Heart-pounding and palm-sweating, this suspenseful page-turner will keep you guessing to the very end.
Buy it on Amazon
Lie with Me by Sabine Durrant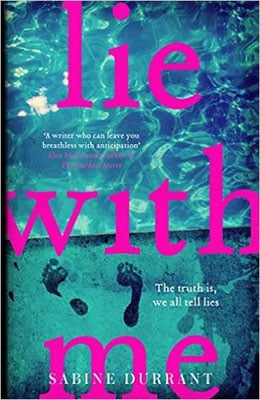 "You can do foolish and desperate things, but maybe sometimes you just have to hold up a hand and take the blame."
For Paul Morris, a 42-year-old novelist, who firmly believes that "selfish response to events much more straightforward than the morally correct", an invitation to a free summer vacation in Greece presents an attractive offer he can not possibly miss. Having lost his moral compass some time ago, the predator in the making would give the Dirty Rotten Scoundrels characters a run for their money. However, when the tragedy strikes, Paul becomes inextricably entangled in the intricate web of lies he so carefully weaved over the years. When the simmering tensions boil over, the story reaches its brutal climax that will make you question everything you know about deceit. Highly unsettling and claustrophobic, Lie with Me is told through the eyes of an arrogant bon vivant, creating the sense of ambiguity and suspense that thrills the reader.
Buy it on Amazon

Stella
Stella is a Marketing Consultant and has been writing content for Full Text Archive since 2015. When she is not writing, she is meticulously planning our social and e-mail campaigns. Stella holds a bachelor's degree in English and Russian Literature, which has provided a broad foundation from which she continues to explore the written world.

She spends her free time reading, visiting old castles and discovering new coffee shops. She can be reached at stella