The season of long days and star-lit nights has finally arrived. Some will be soaking up the sun by the ocean, some – sipping away iced tea on a porch, while others- backpacking in Europe. Whatever your plans for this summer, make sure to include a killer read in them. To help you choose your next companion, we have selected twelve summer stories that will stay with you long after you turn the last page.
City of Girls by Elizabeth Gilbert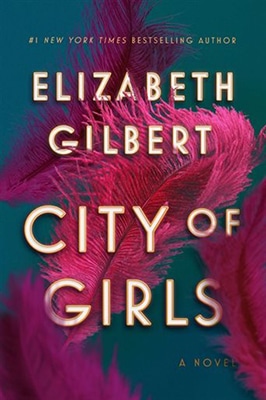 The best-selling author of Eat Pray Love strikes again with a brand new tale of sexual liberation that will thrust you in the middle of 1940s New York faster than you can say "moxie". Absorbing and exuberant, this coming-of-age story captures the allure of the Bohemian lifestyle through the eyes of a young seamstress. For 19-year-old Vivian, who arrives in Manhattan with nothing but a sewing machine and a heart full of dreams, things are finally looking up again when her needlework skills and eye for detail land her a job at the Lily Playhouse. Intoxicated on newfound freedom, she joins the tribe of showgirls in their rebellion against societal norms. From late night caps to promiscuous escapades, Vivian will soon uncover the darker side of the glitz and glamor of the theatre, that might threaten her reputation… Laced with flamboyancy, lust and adventure, this multi-layered delight is best enjoyed with a glass of bubbly on a hot summer day.
Buy it on Amazon
Evil Under The Sun by Agatha Christie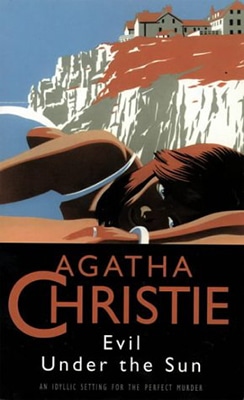 A seaside resort off the coast of Devon welcomes guests from all walks of life. Entrepreneurs and officers, teachers and film stars- all flock to the Jolly Roger for a peaceful vacation in the sun. But everything changes with the arrival of Arlena Marshall. Flirtatious and vein, the young siren spares no man. Following a secret rendezvous, she soon turns up dead on an isolated beach, baffling even the famous Belgian sleuth. As investigation awakens the ghosts of the past, Hercule Poirot begins to suspect there might be a serial killer on the loose. With no time to waste, he will have to rely on his little grey cells to stop the evil in its tracks.
The queen of suspense, Agatha Christie stirs some sparking dialogues, tension and even a dash of magic into one potent cocktail of mystery you will enjoy savouring on a barmy night.
Buy it on Amazon
Tender Is The Night by F. Scott Fitzgerald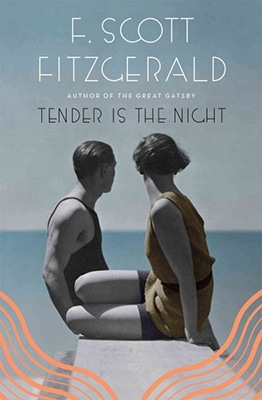 Let this spellbinding masterpiece whisk you away to the shores of the French Riviera, where nights are hot and champagne never runs dry. Set in the Age of Jazz, the tale will ease you into the world of exquisite pleasures where glamour, temptation and decadence go hand in hand. Somewhere between sunbathing sessions and lavish parties you will become a silent witness to the rolercoaster marriage of Nicole and Dick Diver. As debauchery and metal illness take their toll, extramarital affairs begin to tear their relationship apart, leaving a shadow reminder of what used to be the envy of Côte d'Azur. Inspired by Fitzgerald's own real-life experiences/ Born out of Fitzgerald's personal tragedy, this semi-autobiographical novel explores the corruptive power of wealth and the disillusionment of a "lost generation".
Buy it on Amazon
Next Girl To Die by Dea Poirier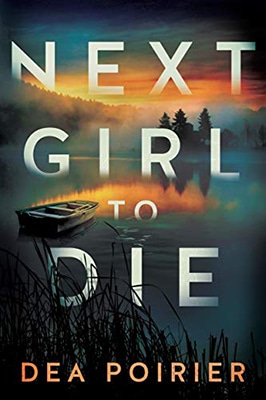 Fasten your seatbelt and get ready for a white-knuckle ride in this riveting tale of suspense. Set on the picturesque island off the coast of Maine, this story unfolds when DI Calderwood returns to her hometown to investigate a string of savage murders. Having lost her sister under similar circumstances, the detective is forced to relive a nightmare to bring an elusive killer to justice. As a frantic search for clues brings her closer to the truth, Clare begins to sense an imminent danger that could jeopardise the entire case. Brimming with family secrets, perfectly executed red herrings, plot twists and a grand climax, this thrilling whodunnit will keep you on the edge of your seat till the very end.
Buy it on Amazon
Beautiful Ruins by Jess Walter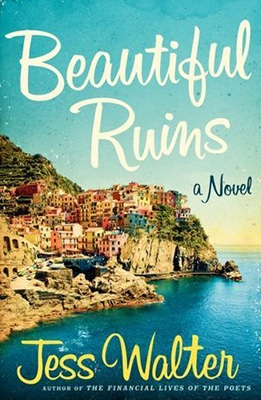 If losing yourself in a peaceful oasis with turquoise blue waters is your idea of a summer vacation, then this little gem will provide everything you need for an exotic getaway. When a twist of fate brings a Hollywood starlet to an isolated village in Italy, little does she know that this emerald haven might hold the key to her heart. Fresh off a film set, Dee dives headfirst into a whirlwind romance, bewitching the soul of a young innkeeper forever. Fifty years later, a lifelong affection for an American actress sends Pasquale on a quest to reunite with a woman he once loved, but lost. Enriched with a diverse cast of characters and a satirical edge, Beautiful Ruins seamlessly interweaves multiple storylines into one captivating read that sneaks up on you and pulls at your heartstrings when you least expect it.
Buy it on Amazon
I'll Never Tell by Catherine McKenzie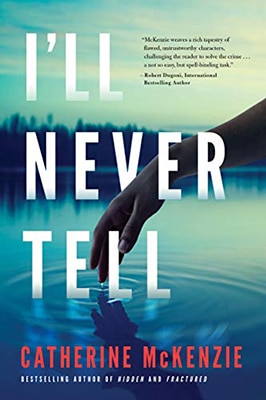 If you are dreaming of dipping your toes in a lake this summer, you might want to give Camp Macaw a miss! Beneath its peaceful surface lurk dangerous secrets that threaten to destroy the lives of five siblings. It has been two decades since the body of a young woman was found in a rowboat with a fatal blow to the head. No arrests have been made and the case has gone cold. But the memories of that eerie night still haunt the MacAllister children who reunite at Camp Shaw for the reading of their father's will. Each family member holds a piece of the puzzle that can help solve the mystery that has been buried for so long. But how far would they be willing to go to break the lies that bind them?
Buy it on Amazon
Far from the Madding Crowd by Thomas Hardy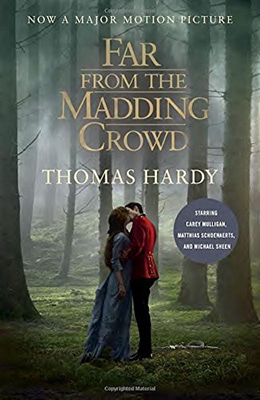 Set in the English village of Weatherbury, a bittersweet love story follows the life of Bathsheba Everdene, a beautiful, financially independent and high-spirited young woman, who finds herself in the centre of a love triangle. Bathsheba is pursued by three suitors: a devoted shepherd Gabriel Oak, a seductive and reckless Sergeant Troy and a wealthy reclusive farmer William Boldwood. But despite her magnetism, she is yet to learn that the path to true happiness is paved with broken hearts, scandal, and betrayal. Famous for lush descriptions of nature and romantic entanglements, Thomas Hardy creates a timeless tour de force that depicts tranquil countryside against the personal transformation of each character.
Read it Free Here
Buy it on Amazon
Nation by Terry Pratchett
Anyone who is plotting a secret escape to a desert island this summer, should brush up on their survival skills with this witty adventure tale. When a massive tsunami, caused by volcanic eruption, obliterates an island in the Southern Pelagic Ocean, the entire population of Nation perishes, taking its culture, traditions and history to their grave. The only hope of recovery now lies in the hands of Mau. Together with a shipwrecked British girl Daphne, the native islander must resist invasion, question his faith and rekindle his heritage in his bid to rebuild the New Nation. Complete with foul-mouthed parrots, shamans and cannibals, this utopian tale will teleport you to a mind-boggling place you never thought possible.
Buy it on Amazon
Into The Jungle by Erica Ferencik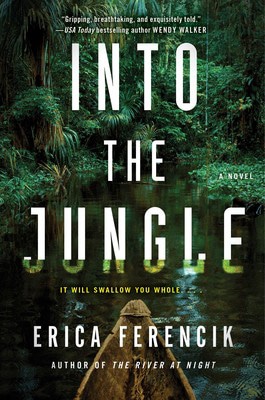 Having spent most of her life in foster care, Lily Bushwold is ready for a fresh start. With nothing to lose but the shackles of her past, she chases the promise of a brighter future all the way to Bolivia. Soon the world comes crushing down around Lily, as she learns that her job offer has been withdrawn. With no means and no real opportunities, the young woman is left with no option but to fend for herself on the bustling streets of Cochabamba. One night in a bar, she feels that her luck is about to change, when she meets a dashing young Amazonian. Head over heels in love, she joins Omar on a perilous venture into the heart of a rainforest, where the close encounters of a slithering, crawling and stinging kind might be the least of her worries. Fraught with secrets and terror, the jungle puts her relationship, sanity and survival skills to the test.
Buy it on Amazon
The Voyage Out by Virginia Woolf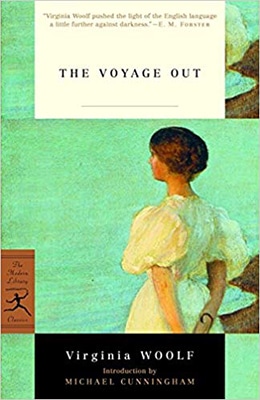 For Rachael Vinrace, a shy young woman in her early twenties, a vacation to South America turns into a life-changing experience. Through encounters with other passengers on the ship, the young lady explores new horizons searching for her own place in the world. The author skilfully blends a comedy of manners with the emotional turbulence of the main character — love, longing, heartbreak and despair accompany Rachael on her sea voyage. The novel remains as fresh and relevant today as a century ago.
An excellent choice for female readers on their road of self-discovery.
Read it Free Here
Buy it on Amazon
In the Heart of the Sea by Nathaniel Philbrick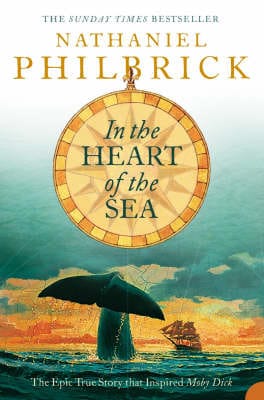 This award-winning book describes a 19th century maritime disaster that inspired Herman Melville's classic Moby Dick. The novel tells a real-life story of the crew aboard the whaleship Essex battling for their survival in the South Pacific after the ship has been attacked and sank by an 80ft sperm whale. Throughout a 90-day ordeal in the open ocean, sailors are tested by dehydration, hunger and extreme weather. Reaching the depths of despair, the crew members resort to cannibalising their dead ship- mates.
All adventurers at heart should add this book to their read-lists.
Buy it on Amazon
The Coral Island: A Tale of The Pacific Ocean by Robert Michael Ballantyne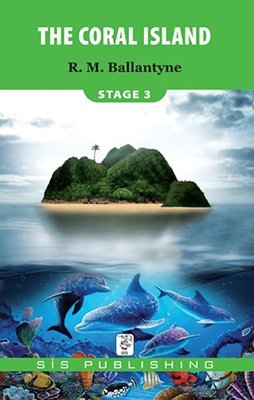 Having survived a shipwreck, three young adults find themselves marooned on a desert island in the South Pacific. During their explorations, the boys discover the tranquil beauty of this tropical paradise with its emerald-green Water Garden and The Diamond Cave. But the real adventure starts when fate brings the castaways close to danger after meeting cannibals, pirates and sharks…
Read it Free Here
Buy it on Amazon

Stella
Stella is a Marketing Consultant and has been writing content for Full Text Archive since 2015. When she is not writing, she is meticulously planning our social and e-mail campaigns. Stella holds a bachelor's degree in English and Russian Literature, which has provided a broad foundation from which she continues to explore the written world.

She spends her free time reading, visiting old castles and discovering new coffee shops. She can be reached at stella