There's something about sunny days and warm nights that stirs that deep feeling of longing for love.
It might be the sound of nightingale serenades or the smell of peach blossoms permeating the air, that prompt us to reach for a swoon-worthy novel and immerse ourselves in a world of romance.
If you are looking to experience the power of love this summer then we might just have the answer.
From morning walks through dewy English fields to stargazing in the Texan desert, we have rounded up 12 romance novels that will awaken all your senses, making even the most cynical of us believe in true love.
Dangerous Liaisons by Pierre Choderlos de Laclos
In a pair of sumptuous drawingrooms, two aristocrats are very bored. The Marquise de Merteuil decides, therefore, to construct a little intrigue for her own amusement and the amusement of her former lover, the Vicomte de Valmont. The Marquise is aware that a young girl of good family, Cécile Volanges, has only just left the convent so that she can be married to the Comte de Gercourt. Now, the Marquise has a bone to pick with this particular Comte, and so she suggests to the Vicomte that he seduce and debauch Cécile to create a scandal and humiliate Gercourt. Valmont accepts the Marquise's proposal…
Young men will find in this novel easy means of seduction; young women will here see portraits of embellished vice; and old libertines will be amused by the exploits of Valmont…
Read it Free Here
Buy it on Amazon
Aristotle and Dante Discover The Secrets of The Universe by Benjamin Alire Saenz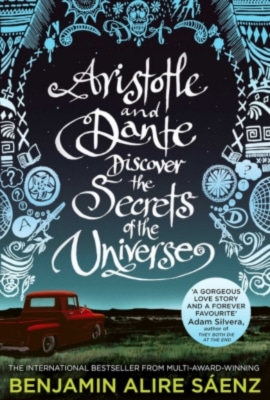 Aristotle is an angry teen with a brother in prison. Dante is a know-it-all who has a unique perspective on life. When the two meet at the swimming pool, they seem to have nothing in common. But as the loners start spending time together, they develop a special friendship – the kind that changes lives and lasts a lifetime. And it is through this friendship that Ari and Dante will learn the most important truths about the universe, themselves and the kind of people they want to be. This incredibly moving and powerful Printz Honor Book follows two teen boys learning to open themselves up to homosexuality, despite the world being against them.
Buy it on Amazon
The French Lieutenant's Woman by John Fowles
Passion, jealousy and sexual tension all come together in this compelling story of illicit love. Following a brief liaison with a French officer, deserted and disgraced Sarah catches attention of a recently engaged Charles. Unable to fight the enticing lure of lust, Charles' fascination with Sarah turns into obsession opening the floodgate of unimaginable consequences. When convoluted love triangle threatens to suffocate, the lovers' hearts as open as their dreams crash like the giant waves against the Lyme Regis Cobb. Despite being conceived in the 20th century, John Fowles' novel received a seal of approval from the harshest critics for its accurate and vivid portrayal of reality in Victorian era.
Buy it on Amazon
A Laodicean by Thomas Hardy
"George Somerset is an architect at the beginning of his practice. On his ambles across the countryside he stumbles upon Stancy Castle, now in the possession of young heiress Paula Power. She engages him to draft plans for revitalizing and restoring the castle, even as they begin a vacillating dalliance—Paula is the "Laodicean" woman referred to by the title, for her indecisive nature in matters spiritual and temporal. Somerset finds himself beset with two rivals: Havill, a local architect; and William de Stancy, who is manoeuvred into pursuing this woman who now owns his ancestral home. Both are assisted by the enigmatic and villainous scoundrel William Dare, whose identity links him closely to the de Stancys. Somerset desperately wants to win Paula's love and affection, but she is afraid of commitment—and the machinations of Dare, de Stancy, and Havill might prove to be a wedge too wide for them to overcome…"- Kara Babcock
Read it Free Here
Buy it on Amazon
Dark Lover by J. R. Ward
In the shadows of the night in Caldwell, New York, there's a deadly turf war going on between vampires and their slayers. There exists a secret band of brothers like no other-six vampire warriors, defenders of their race. Yet none of them relishes killing more than Wrath, the leader of The Black Dagger Brotherhood.
The only purebred vampire left on earth, Wrath has a score to settle with the slayers who murdered his parents centuries ago. But, when one of his most trusted fighters is killed-leaving his half-breed daughter unaware of his existence or her fate-Wrath must usher her into the world of the undead-a world of sensuality beyond her wildest dreams.
Buy it on Amazon
Love Buzz by Neely Tubati Alexander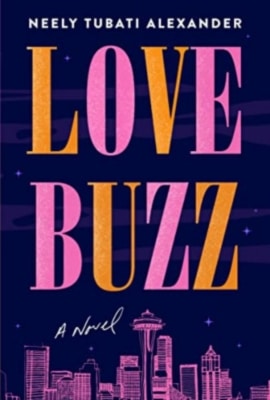 A wretched maid of honor. A hangover from hell. Raucous Mardi Gras crowds. There isn't much Serena Khan is enjoying about this four-day New Orleans destination bachelorette party for her semi-estranged cousin, the bride-to-be—until sparks fly with a handsome stranger, who, like her, is also from Seattle. After their conversation is cut short, Serena is overwhelmed by the desire to find the charming man with the brooding eyebrows, but her list of clues is pretty short.
As she combs Seattle for her New Orleans flame, stripping away the perfectly curated life that would have made her mother proud, Serena must decide if the pursuit of real passion is worth it—and fast, before she destroys the life she always thought she wanted.
Buy it on Amazon
Villette by Charlotte Brontë
Loosely based on Charlotte Brontë's own scholarly experience in Belgium, the novel portrays a young woman in her turbulent pursuit of happiness. Having had her fair share of adversities and heartbreaks, Lucy Snowe is hoping to turn over a new leaf when she accepts a teaching position in a girls' boarding school in a small town of Villette. Met with suspicion, the young tutor is soon immersed in the world of travesty, where she is often teased for her reserved nature. However, in spite of her thorny journey through social disparity and undivided affection, Lucy finally sees the light at the end of the tunnel as she discovers the healing power of love. Provocative and realistic, Brontë's final novel is considered by many critics the most astounding piece of writing, overshadowing even its heavyweight predecessor, Jane Eyre.
Read it Free Here
Buy it on Amazon
A Streetcar Named Desire by Tennessee Williams
"Tennessee Williams also was ahead of his time in Desire by discussing social issues such as homosexual relationships, domestic violence and a woman's monetary independence from her husband. He introduced the world to characters who have become archetypes for the post-war 1940s. Stella Kowalski, who is very much in love with her husband and submits to his every want and need. Her husband, Stanley Kowalski, a war veteran, who feels the need to gather with the men bowling or playing poker after work. And the sultry Blanche DuBois, Stella's sister of an undetermined age. Fresh off of another failure, Blanche has taken a streetcar named Desire to spend the summer with Stella and Stanley Kowalski in their one bedroom apartment. Not only is there tension, Stanley immediately sees beyond Blanche's gaudy clothes and jewelry and sets out to investigate her past. With only a sheet separating their living arrangements in a sweltering summer, the tension continues to escalate throughout the play."- Brina
Buy it on Amazon
The Price of Salt/Carol by Patricia Highsmith
The ground-breaking novel focuses on Therese Belivet, a young aspiring designer, who falls in love with Carol Aird, an older married socialite. As their romance unfolds, their happiness is interrupted by Carol's husband, collecting evidence of his wife'sbisexual naturein the legal battle for the custody of their daughter. Carol is torn between her love for Therese and her child, making the situation tragic. Patricia Highsmith's writing style allows the book lovers to explore the dynamics of the relationship between two main characters by reading between the lines. The love story, set in 1950s New York, marks the shift in social attitude toward same-sex couples.
Buy it on Amazon
Persuasion by Jane Austen
Twenty-seven-year old Anne Elliot is Austen's most adult heroine. Eight years before the story proper begins, she is happily betrothed to a naval officer, Frederick Wentworth, but she precipitously breaks off the engagement when persuaded by her friend Lady Russell that such a match is unworthy. The breakup produces in Anne a deep and long-lasting regret. When later Wentworth returns from sea a rich and successful captain, he finds Anne's family on the brink of financial ruin and his own sister a tenant in Kellynch Hall, the Elliot estate. All the tension of the novel revolves around one question: Will Anne and Wentworth be reunited in their love?
Read it Free Here
Buy it on Amazon
Perfect Strangers by J.T. Geissinger
"Olivia Rossi is an author that has lost her words. Tragedy took away her will to put words to paper. In desperation, her friend sent her to Paris for the summer, for three months. Maybe the change of scenery, the beauty of Paris will help to heal her heart. It only took one look, those eyes meeting across the room, that electrical current you only read about in romance novels, to change everything. Suddenly, Olivia's world was turned upside down.
This erotic romance novel has all the ingredients to sweep you off your feet: heartbreak, romance, a connection between two people that you never dreamed existed, suspense, twists and turns, and steamy scenes that will melt your heart."- Carol
Buy it on Amazon
Seven Days in June by Tia Williams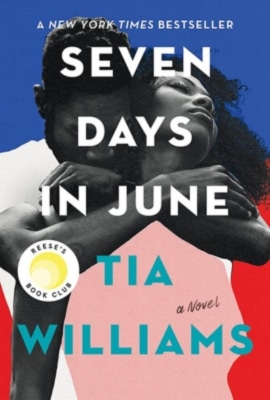 "Eva is a single mum who writes erotic, paranormal fiction that is extremely popular, even though she grows weary of it. While at an event, Eva meets Shane, an award winning author. However, what people do not know is that Eva and Shane spent a week madly in love as teenagers before Shane disappeared from Eva's life entirely. However, ever since those seven days in June, they have both been secretly writing to and about each other in their books. Twenty years later and the chemistry is still very much alive, but why did Shane disappear when they were kids and can Eva really trust him now?"- Laura McToal
Buy it on Amazon

Stella
Stella is a Marketing Consultant and has been writing content for Full Text Archive since 2015. When she is not writing, she is meticulously planning our social and e-mail campaigns. Stella holds a bachelor's degree in English and Russian Literature, which has provided a broad foundation from which she continues to explore the written world.

She spends her free time reading, visiting old castles and discovering new coffee shops. She can be reached at stella