Nothing says 'summer' quite like enjoying the sunshine with an ice-cold lemonade in one hand and a gripping book in other. Whether you are planning on hitting the beach with friends or soaking up Vitamin D at the back of your garden, a good page-turner will become your perfect companion this summer.
Our selection encompasses crime, drama, thriller, and romance books guaranteed to quench your summer thirst for escapism.
The Ocean at The End of The Lane by Neil Gaiman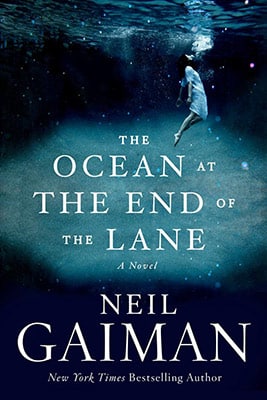 This spellbinding tale comes from the bestselling author of Stardust and Coraline, both of which were made into major movies. The craftsman of alternative realities, Gaiman offers a glimpse into a parallel universe where ancient supernatural forces wreak havoc. The story is centred around a middle-aged man, whose unplanned visit to his hometown unleashes long-repressed memories of extraordinary events. At the tender age of seven, an unnamed protagonist becomes inextricable involved in the web of wickedness where he is forced to confront monsters, "hunger" birds and other evil spirits for his chance for survival. This beautifully written, poignant fable explores the wondrous dark world, childhood innocence and the power of human sacrifice leaving no heart untouched!
Buy it on Amazon
The Girls by Emma Cline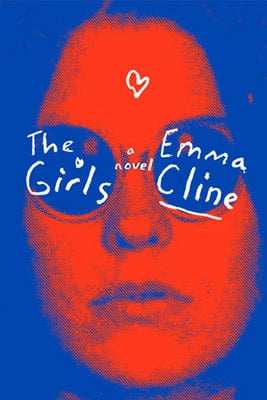 Inspired by true events, Emma Cline's astonishing debut novel portrays the chilling circumstances surrounding the string of murders committed in the 1960s California.
Told through a series of flashbacks, the story follows the life of Evie Boyd who is struggling to come to terms with the loss of her friend and her parents' divorce.The plot unfolds when, like a moth to a flame, the teenage girl is drawn into an infamous cult. Inthralled by a group of carefree girls and their glamorously feral lifestyle, Evie relocates to a secluded farm, which breeds sinister plots and violence. The tale of manipulation and compulsion explores the girls' desperate pursuit of social identity in their attempt to restore their lost sense of belonging.
Buy it on Amazon
We Could Be Beautiful by Swan Huntley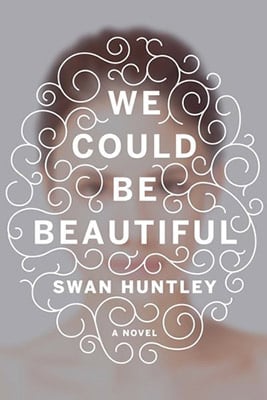 One of the most anticipated summer debuts, Huntley's psychological thriller invites you to unravel a mystery surrounding Manhattan elite. Born with a silver spoon in her mouth, Catherine West has everything anyone can ever dream of- a luxury apartment, a collection of fine art and a hefty deposit from her trust fund. However, having been burnt by unscrupulous men in the past, the golden girl is haunted by the prospects of lonely existence. So when the fate brings her together with a handsome and charming William Stockton, it feels like that missing puzzle piece has finally been found! But as the relationship develops, Catherine discovers some disturbing signs making her question everything she knows about her new-found love. The tale of seduction and family secrets drip- feeds you the clues throughout the story keeping you guessing to the very end.
Buy it on Amazon
The House of Secrets by Brad Meltzer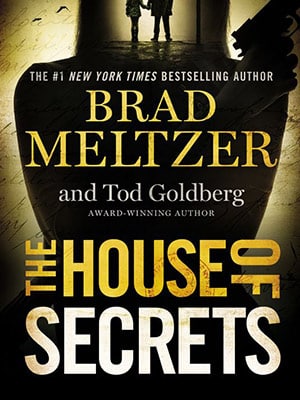 Anyone who has ever wondered what happens to fearless truth-searching conspiracy experts will enjoy this gripping new novel immaculately researched by the New York Times bestselling author Brad Meltzer. Hazel's childhood has been shaped by the tall tales of frozen corpses, priceless books and other far-fetched stories told by her father Jack Nash, the host of conspiracy show "The House of Secrets". So when she wakes up
in a hospital with no recollection of a tragic accident that claimed the life of her dad, Hazel is determined to go to any lengths to solve the mystery. During her investigation, the heroine uncovers some alternative agendas linked to the US government putting her life in jeopardy. This political thriller with its unexpected twists and turns, secret obsessions and shocking revelations is guaranteed to keep you at the edge of your seat!
Buy it on Amazon
The Girls in the garden by Lisa Jewell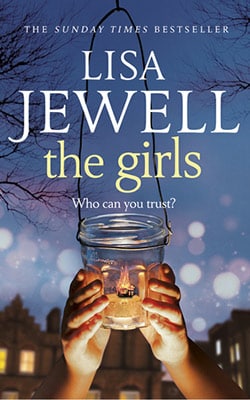 Set in the picturesque part of London, a seemingly idyllic neighbourhood is the most sought-after area for young families where friendly residents, carefree children and a lush communal square all add to its charm. However, one fateful night changes everything.
A midsummer incident involving a gruesome discovery of an unconscious teenage girl hidden in the garden devastates the community shaking it to its core. The master of suspense, Jewell mystifies and challenges the readers to work out a solution before the baffling mystery is finally resolved. Deeply psychological and nuanced, this spine-tingling thriller awakens any parent's worst nightmare exposing the real drama brewing behind the closed doors.
Buy it on Amazon
The Hopefuls by Jennifer Close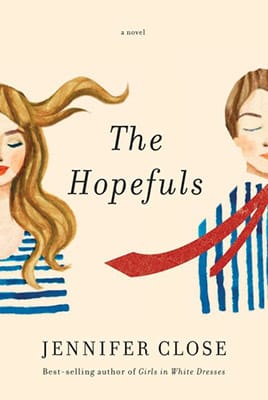 The best-selling author of Girls in White Dresses strikes again with a brand new drama unfolding in the corridors of power in the U.S. Capital.This exceptionally written, tongue-in-cheek novel is centred around a young aspiring couple who relocate to the city of cutthroat politics where gossip is a currency exchanged on an hourly basis. Having landed a job in Obama administration, Matt transforms into one of BlackBerry-addicted "sexy political shenanigans" as he navigates through treacherous waters of election campaign. Beth, on the other hand, struggles to cope with summer humidity, confusing traffic system and pompous dinner parties where inflated egos collide in the battle for prestige for power. A delicious treat for fans of House of Cards, the novel has all the intrigue and deviousness to make it worth your precious summer reading time.
Buy it on Amazon
The Cuckoo's Calling by Robert Galbraith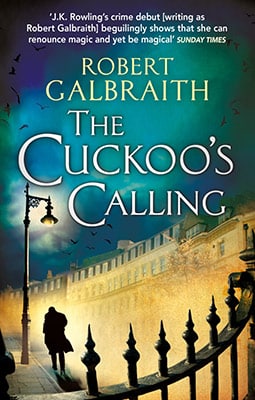 Published under the pseudonym Robert Galbraith, this fascinating crime novel comes from the author of the Harry Potter fantasy series. When the life of a troublesome supermodel Lulu Landry, also known as Cuckoo, come to an abrupt end, the police rule out the homicide. However, the victim's brother John is less convinced by the verdict suspecting a foul play. On his quest for the truth, he hires a private investigator to fill the gaps in his sister's death. For Cormoran Strike, a struggling Afghanistan veteran who barely makes the ends meet, this case represents a unique chance to rebound from his financial and personal setbacks. But will he manage to solve the mystery in the dark world of rock-stars, glamour girls and news-hungry paparazzi, where vanity, seduction and deception rein over?
Buy it on Amazon
Invincible Summer by Alice Adams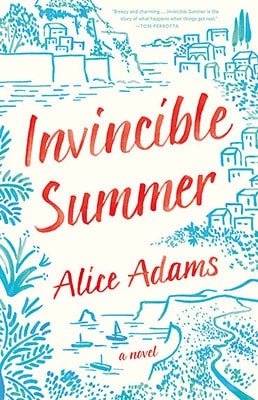 Eva, Benedict, Sylvie, and Lucien could not be more different… Rebellious Eva, who despises her social background, pursues career as an investment banker. Benedict, who is struggling with his feelings for Eva, decides to continue his education to a Phd level. While Sylvie and Lucien are enjoying their bohemian lifestyle as an aspiring artist and a club promoter. The only bond that ties them together are the sweet memories of sleepless nights and intoxicating youth. Upon the graduation, once the invincible quartet breaks up to find their place in the world. Every summer the novel revisits the lives of four university friends over the course of twenty years as we watch their careers and relationships develop. Spread across the continent, disenchanted with life and the harshness of reality, friends This witty, bittersweet tale of triumphs and failures of adulthood celebrates the power of invisible bonds that overcome obstacles and restore our faith in life.
Buy it on Amazon
The Summer Before the War by Helen Simonson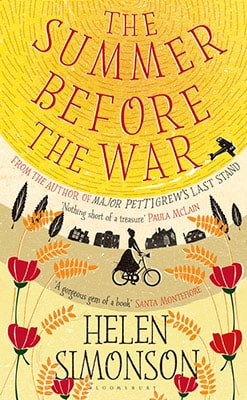 Set in the coastal town of Rye in the summer of 1914, this historical novel represents an accurate portrayal of events at the dawn of World War I. This mesmerising tale of wartime romance follows Beatrice Nash and Hugh Grange whose lives change irrevocably during one of the most devastating episodes in human history. When Beatrice, an impoverished Latin scholar, who is desperate to restore her family fortune, accepts a teaching position, little does she know that her progressive thinking will raises some eyebrows. After all, a young vivacious teacher who rides a bike is something unheard of in Edwardian society! As the story unfolds the readers witness the societal prejudice against homosexuality, divorce and women's rights as well as the liberal change that sweeps across the country tearing down the class barriers and challenging perceptions.
Buy it on Amazon
My Map of You by Isabelle Broom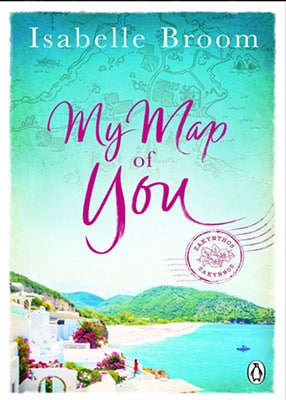 Lose yourself in a brilliant story of self-discovery set in the heart of the Mediterranean Sea!
Life cannot get any more complicated for Holly Wright, a troubled woman who prefers a life of recluse following her mother's death. An unexpected inheritance from an aunt, whom Holly has never met, lures her to the Greek Island of Zakynthos feeding her curiosity. Much to her surprise, the heroine uncovers the family secrets that have been buried away from her for many years. Here, in the Land of Gods, a twist of fate throws Holly together with Aidan, a handsome new neighbour who offers his assistance for the next two weeks. Breathtakingly realistic, the chemistry between two characters is described in a dynamic and passionate way turning the book into a spellbinding summer treat. Isabelle Broom deftly captures life on the island with its secluded tavernas, local delicacies and wandering tourists where dazzling sunlight and heady summer air seep through the pages.
The Curious Charms of Arthur Pepper by Phaedra Patrick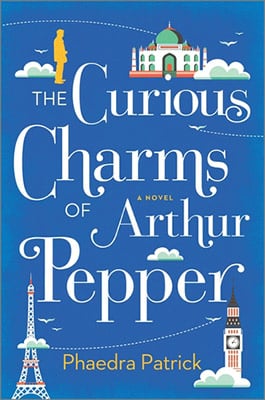 This beautifully written, evocative novel has the power to capture your mind and keep your heart a prisoner to the very last page. After 40 years of marriage, Arthur Pepper is struggling to come to terms with his wife's death. Little, seemingly irrelevant things evoke the memories of his beloved one reopening the old wounds. One day, as the widower sorts through his wife's possessions, he happens upon a mysterious charm, which brings him on an exciting quest half way across the world. Determined to get to the bottom of the truth, Arthur learns about the secret life his wife led before their marriage and discovers the healing potency of love. Funny and poignant, this summer read will appeal to both hopeless romantics and wild adventurers alike.
Buy it on Amazon
The Little French Guesthouse by Hellen Pollard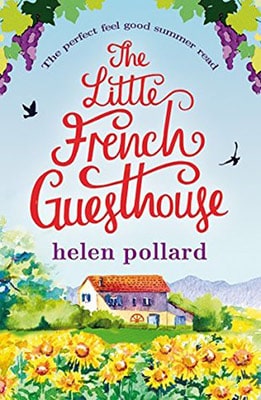 If you find young wine, fresh croissants and long walks in the French countryside almost synonymous with a perfect vacation, then this delightful novel will help fuel your imagination. Emmy Jamieson is looking forward to spending two weeks in France with Nathan. After all, a much needed break in a picturesque guesthouse is bound to rekindle the spark in any relationship! However, Emmy's hopes crash and burn when her adulterous boyfriend seeks solace in the arms of a predatory hostess of La Cour des Roses. When distraught and heartbroken guesthouse host Rupert is struggling to hold the fort, Emmy is offering a helping hand. Somewhere between feeding hens and changing linens, Emmy is enjoying the hospitality and charms of the French community. Very soon All the troubles seem like a blessing in disguise when the young woman meets a sultry gardner and a gorgeous accountant who provide a welcome distraction. Delicious and seductive, this page-turner will make you wish this summer last forever!
Eight Hundred Grapes by Laura Dave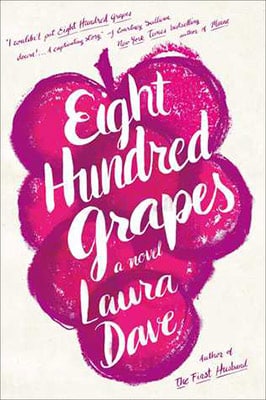 This summer, bury yourself into a deeply-moving and witty novel where marriage, wine, family and deception intertwine into a captivating story. A young woman who shows up at her parents' vineyard on the eve of her wedding is bound to ignite your curiosity. And you can't help but wonder what circumstances forced Georgia Ford to break off her engagement and leave Los Angeles in haste. Here, in Sonoma, she is hoping to find a much-needed distraction from lost hopes and broken dreams in familiar landscapes. However, Georgia begins to suspect much more amiss than her family would ever admit. The novel Laura Dave demonstrates her exceptional writing prowess treating the readers to a lush description of winemaking process enriching the book with a sweet aroma – a temptation impossible to resist.
Buy it on Amazon
Stella
Stella is a Marketing Consultant and has been writing content for Full Text Archive since 2015. When she is not writing, she is meticulously planning our social and e-mail campaigns. Stella holds a bachelor's degree in English and Russian Literature, which has provided a broad foundation from which she continues to explore the written world.

She spends her free time reading, visiting old castles and discovering new coffee shops. She can be reached at stella