This month marks the bicentenary of the death of the French emperor and military leader in exile on the remote island of Saint Helena. One of the most famous and most controversial historical figures, Napoleon Bonaparte demonstrated how human ambition could turn into a wicked obsession. This maniacal desire to conquer the world, which impacted the lives of millions of people around Europe, inspired many works of fiction portraying the disastrous events during the Napoleonic wars.
The Charterhouse of Parma by Henri Stendhal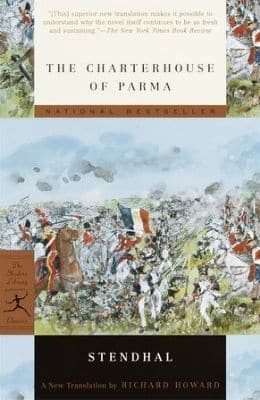 For Henri Stendhal, a Romantic realist and a veteran of the Napoleonic wars, The Charterhouse of Parma served as a springboard for his own reflections on changes sweeping across Europe. With each conquered country, the ideals of the French Revolution were spreading further throughout the continent. It was not long before the youth of Italy became infected with these radical civic codes, inspiring ardent supporters of Napoleon to fight for the new regime.
In Stendhal's epic novel, an Italian nobleman, Fabrice del Dongo, encapsulates the tragic fate of young activists, who wanders unwittingly into the battle of Waterloo only to return to the court of Parma, where politics, heartbreak and deceit crush his illusions and jeopardise his future.
Buy it on Amazon
Post Captain by Patrick O'Brian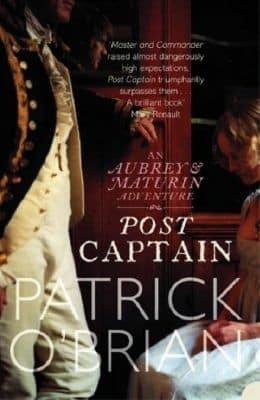 Step into the world of naval adventures with Captain Aubrey and Doctor Maturin, whose courage and resourcefulness have allowed them to stay afloat even in the deadliest of storms. Having won a fair share of battles, Aubrey and Maturin return to England hoping for quiet lives. Much to everyone's surprise, the captain loses his fortune overnight and resorts to fleeing to Spain. Yet his misfortunes seem to follow him wherever he goes. His love life is in shambles, his friendship with Maturin is put to the test while he is being persecuted by the French authorities. And when all hope seems lost, fate throws Aubrey a line again, luring him back into action. Because there is no sea without a captain and no captain is without a sea.
Buy it on Amazon
War and Peace by Leo Tolstoy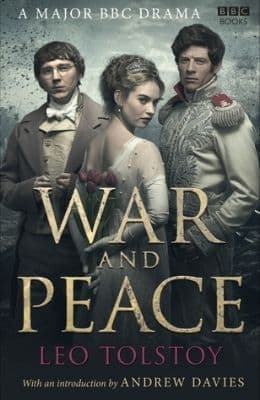 A prestigious debutante ball opens its doors to society's brightest young ladies hoping to secure the most advantageous proposal. Among new entrants is a seventeen-year-old countess Natasha Rostova, whose understated elegance and vigour light up the ballroom, charming even the most cynical bachelors.
Here, she is yet to cross paths with an all-consuming love hurricane called Prince Andrei and later will be nursed back to life with the most genuine, healing force of nature embodied in Pierre. Each of her suitors will undergo their own metamorphoses too. From the harrowing battles of Austerlitz and Borodino to a spiritual crisis and charitable work in the countryside, both men will emerge stronger and wiser on the other side of life.
Set against the backdrop of the Napoleonic wars, this iconic masterpiece represents a rich tapestry of Russian aristocracy and peasantry, who, despite their differences, become a united front against a common enemy, going through multiple transformations on their way to victory.
Read it Free Here
Buy it on Amazon
A Ship of The Line by C.S. Forester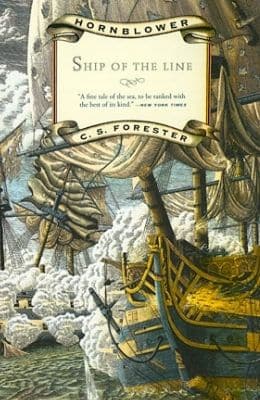 Horatio Hornblower has it all- acumen, ambition, willpower and even quirky humour. Yet his love life leaves much to be desired. Horatio's feelings for a woman he can never have often sabotage his relationship with his wife. Desperate to bury himself in his work, Hornblower takes command of the seventy-four-gun HMS Sutherland, which seems a little too old, a little too slow and grossly understaffed. In his bid to get his ship ready for action, the captain takes his chances recruiting prisoners and other landlubbers. Soon he transforms a hopeless vessel into a mighty beast destined for legendary battles. However, despite a series of successful raids against the French, "the Terror of the Mediterranean" falls pray to vanity when one daring campaign against four ships culminates in an epic clash, which threatens to rob him of everything he has ever worked for.
Buy it on Amazon
Vanity Fair by William Thackeray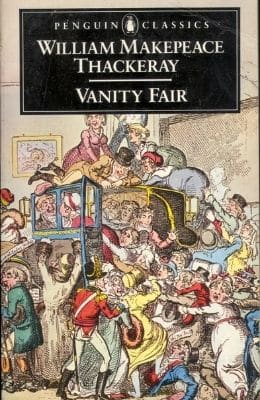 In 1815, Napoleon's miraculous escape from Elba casts a dark shadow over Europe.
The news of the Corsican tyrant cutting a swath through the continent reach British shores, inspiring a nationwide patriotism and heroic resistance to the French hegemony. Exhausted and wounded, the armies of Europe unite in their final effort to stop General Bonaparte in his tracks.
Meanwhile, a recent graduate of Miss Pinkerton's Academy is preparing for the combat of her own. Vivacious and charismatic, Rebecca frequently sharpens her tongue in the battles of wits, evoking admiration and distrust in equal measure. Determined to claw her way up the social ladder, she uses her connections and natural charm to manipulate her way into high society. However, her aspirations might be short-lived as she discovers an abyss of emptiness behind the veil of pomposity.
A worthy rival to Leo Tolstoy's War and Peace, this fascinating kaleidoscope of deeply flawed characters represents a satirical view of the British upper class on the verge of Napoleonic invasion.
Read it Free Here
Buy it on Amazon
Jonathan Strange and Mr Norrell by Susanna Clarke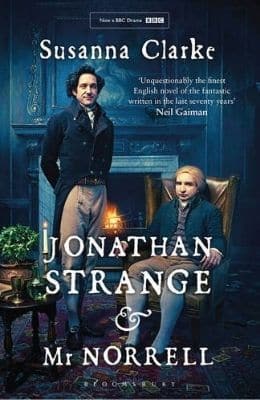 Susanna Clarke's vivid reimagining of history at the turn of the 19th century stuns with its ingenuity. Exquisitely crafted, this bewitching tale seamlessly blends the elements of historical fiction and fantasy into one satisfying flight of fancy. Brimming with wild improbabilities, alternative universes and three-dimensional characters, the novel pulls you into the world where a pair of wizards are set to revive practical magic in England. Gilbert Norell and his understudy, Jonathan Strange, deploy all the spells at their disposal to assist the Duke of Wellington in the war against Napoleon. Scrying, telekinesis and necromancy are just a few of the talents that help them recall their loved ones from a twilight zone and change the course of history along the way.
Buy it on Amazon
Sharpe's Trafalgar by Bernard Cornwell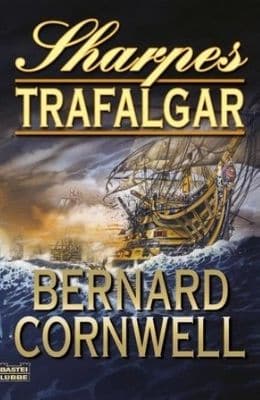 A thrilling swashbuckling adventure awaits anyone who is lucky enough to share a voyage with Richard Sharpe. A man with a dark past, this reckless and brash warrior follows his own rules of conduct. Yet behind his brutal facade lies a heart of gold. To swindlers, pirates and the French- Ensign Sharpe might be a menace, but to his friends and lovers-he is a shining example of courage and loyalty. For a woman he loves, Richard is prepared to change ships, fight off his rivals and even disguise a murder as war casualty.
During his journey to England, he takes part in attacks on enemy ships, fights side by side with Admiral Nelson at Trafalgar Cape, all the while smuggling stolen jewels and pursuing a nobleman's wife. But despite all his flaws, you can't help but rooting for this rogue hero.
Buy it on Amazon
The Count of Monte Cristo by Alexandre Dumas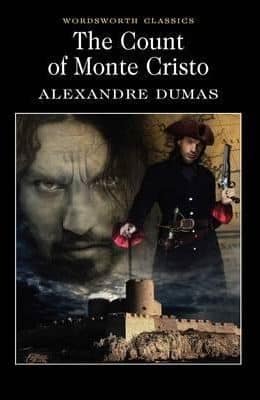 In the year of 1815, a mighty storm is brewing behind the closed doors of Parisian parlours. During Napoleon's exile to Elba, the veterans of the Grand Armée are planning a coup to reinstate their military leader as a monarch of France. This vortex of treason, cryptic messages and intrigue soon reaches an unsuspecting young captain Edmond Dantes, dragging him into the heart of darkness for a crime he did not commit. Having spent fourteen long years behind bars, Dantes resurfaces with a new identity and an elaborate plan to settle scores with his nemesis, protecting everyone he once held dear.
Although the novel focuses on the ordinary man caught in crossfire, General Bonaparte's name becomes the very cause of main character's misfortunes, reflecting the magnitude of destruction during the Napoleonic wars.
Read it Free Here
Buy it on Amazon
The Generals by Simon Scarrow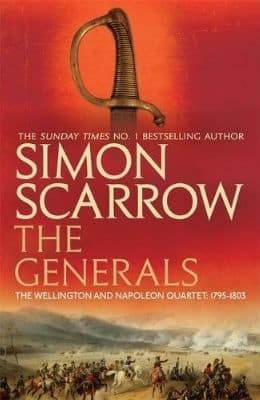 It's 1796 as THE GENERALS opens, and both Arthur Wellesly (later Wellington) and Napoleon Bonaparte are making their mark as men of military genius. Wellesley, as commander of the 33rd Regiment of Foot, is sent to India, where his skill and bravery make a remarkable impression on his superiors. Napoleon's role as commander of the Army of Italy leads to success in battle and rapid political progress. By 1804, Napoleon has established himself as Emperor, and has his sights set on conquering all of Europe. The time has come for Wellesly to stand against Napoleon in the confrontation that lies ahead.
Buy it on Amazon
The Secret History of The Pink Carnation by Lauren Willig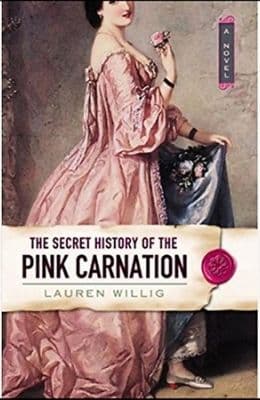 Harvard graduate student Eloise Kelly is writing her thesis on the early nineteenth century dashingly romantic English spies the Scarlet Pimpernel, the Purple Gentian, and especially the Pink Carnation. The first two were unmasked by Napoleon's agents as Sir Percy Blakeney and Lord Richard Selwick, but the identity of the Pink Carnation never was revealed. Eloise believes that the Pink Carnation is somehow related to the Selwick family of the Purple Gentian fame. She visits Mrs. Arabella Selwick-Alderly at Selwick Hall, who provides her with access to a large trunk filled with family letters from the Napoleonic era. Arabella suggests that Eloise start with the intriguing account of Amy Balcourt on a trip to Paris in 1803 where she meets Richard Selwick. As Amy and Richard play spy counter spy they share in common efforts to keep Napoleon from invading England and a growing attraction. Meanwhile in the present, Eloise plays historical spy counterspy with Colin Selwick, but where this romance will go only time will tell.
Buy it on Amazon

Stella
Stella is a Marketing Consultant and has been writing content for Full Text Archive since 2015. When she is not writing, she is meticulously planning our social and e-mail campaigns. Stella holds a bachelor's degree in English and Russian Literature, which has provided a broad foundation from which she continues to explore the written world.

She spends her free time reading, visiting old castles and discovering new coffee shops. She can be reached at stella