If the thought of joining the army of Harry Potter lookalikes this World Book Day makes you cringe, worry not. There are still plenty of quirky characters to choose from. From mysterious explorers and blood-thirsty creatures to eccentric millionaires, these classic tales offer a wide range of costume ideas for both teachers and adults, that have the power to turn heads and spark interests.
Captain Nemo (Twenty Thousand Leagues Under the Sea by Jules Verne)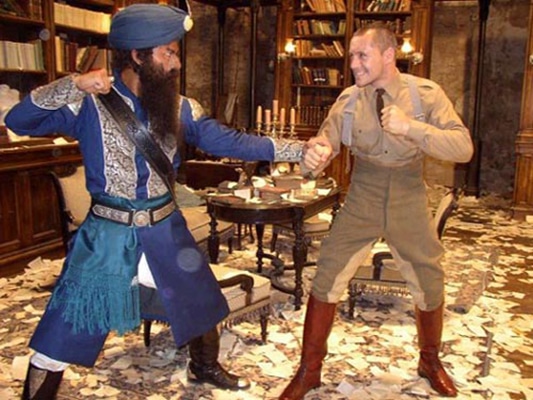 When Professor Aronnax and his crew set off on a quest to find a deep sea monster, little do they know that their discovery will stretch far beyond their imagination. A thrilling adventure awaits them onboard the submarine Nautilus, commanded by enigmatic Captain Nemo, the greatest inventor of his time. Being held captive, Nemo and Aronnax will spend the next ten months at sea, exploring volcanoes and desert islands, hunting sharks and fighting a giant squid.
Read it Free Here
Buy it on Amazon
Katniss Everdeen (The Hunger Games by Suzanne Collins)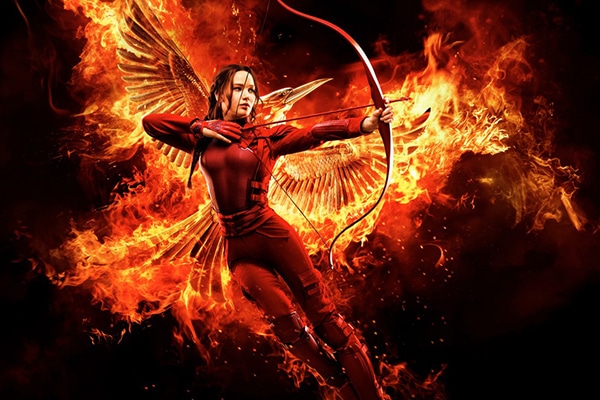 Despite being intended for young adults, this famous trilogy has reached a far wider audience thanks to a candid portrayal of social injustice in a corrupt society. Having won the battles for survival in the bloody arena of Hunger Games twice, Katniss Everdeen is far from being safe. Caught in a love triangle, Katniss -the face and symbol of revolution- is yet to uncover more secrets through betrayal and cruelty. The ending is non-conventional and thought-provoking, leaving the reader to fully appreciate the uniqueness of the trilogy.
Buy it on Amazon
The Great Gatsby (The Great Gatsby by Scott F. Fitzgerald)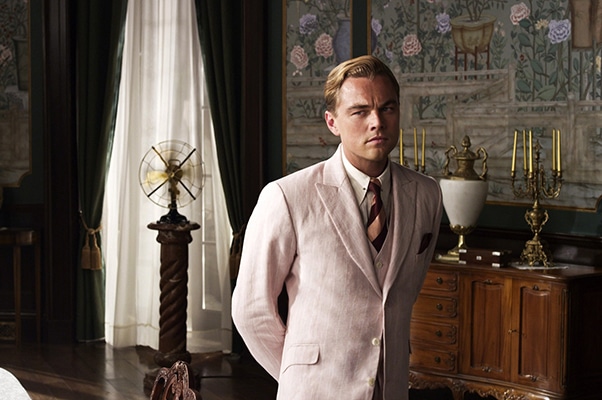 Inspired by the lavish parties in the Roaring 20s, this profoundly moving tale offers a glimpse into the heart of Long Island's crème de la crème. Narrated by Nick Carraway, the story focuses primarily on a mysterious millionaire, whose extravagant receptions and even more luxurious lifestyle instantly become the talk of the town. Fuelled by the promise of the American Dream, Gatsby's rise from rags to riches brings him closer to his old flame, Daisy Buchanan. But a cruel twist of fate crushes any hopes of everlasting happiness when the torrid romance ends in tragedy.
Read it Free Here
Buy it on Amazon
Queen of Hearts (Alice's Adventures in Wonderland by Lewis Carol)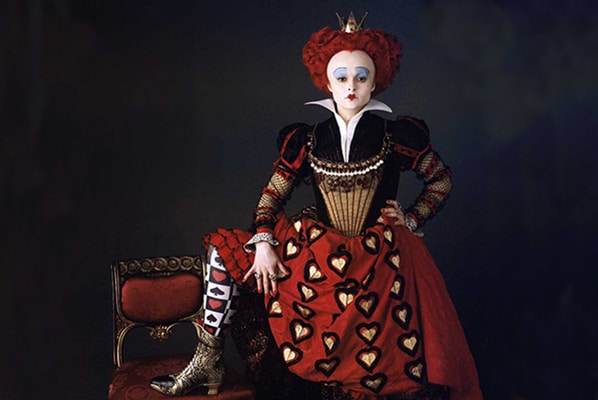 In a fantasy world, where seemingly innocent illusion gives way to allegory during interactions with peculiar, anthropomorphic animals, nothing is what it seems. After falling down the rabbit hole, curiosity takes the better of Alice as she begins her tumultuous journey through the land of absurdity. It's not long before the young girl encounters the most terrifying secret of Wonderland- its tyrannical monarch. Quick-tempered and irrational, The Queen of Hearts keeps a firm grip on her pseudo-idyllic kingdom, beheading anyone who dares to disobey her majesty.
Bursting with paradox and parody, this dark and quirky tale is a delightful treat that will appeal to all ages.
Read it Free Here
Don Quixote (Don Quixote by Miguel de Cervantes)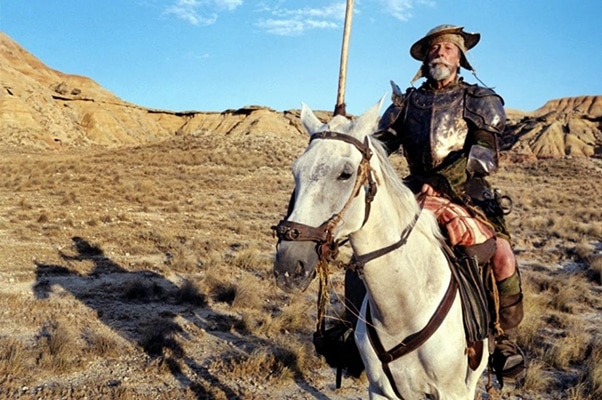 This original bumbling knight gained worldwide popularity thanks to his delusional pursuit of ideals. Deeply influenced by the concept of chivalry and with nothing else to lose, an impoverished Spanish nobleman sets off on his quest accompanied by his ignorant squire Sancho. As the thrilling adventure turns into a series of epic failures, Don Quixote's vivid imagination slowly drives him to madness. However, one thing you can be sure of is that this eccentric old man will charm you with both gallantry and utter silliness.
Read it Free Here
Buy it on Amazon
White Witch (The Lion, The Witch and The Wardrobe by C. S. Lewis)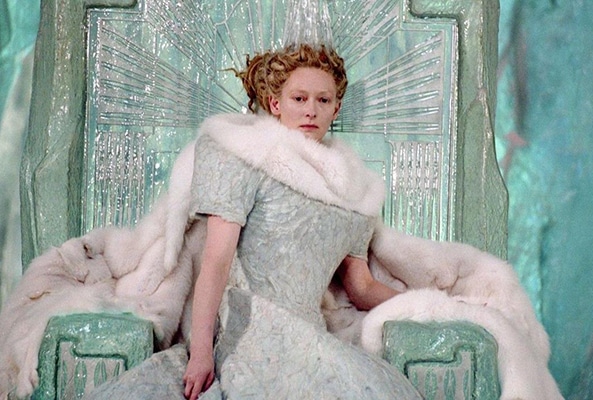 From the moment four siblings step through a wardrobe door, you are invited to leave the mundane behind and join them on a journey through the wondrous world eternally frozen in winter. Great magic seeps from the pages as evil spirits, exotic animals and Greek mythological creatures roam the land of Narnia. However, in spite of its seemingly tranquil beauty, this mysterious land harbours a dark secret. Having discovered the devastating power of a spell cast over Narnia by the White Witch, the Pevensie siblings set off on a mission filled with danger, forcing them to conquer their fears and overcome many obstacles.
Buy it on Amazon
Sherlock Holmes (The Adventures of Sherlock Holmes by Sir Arthur Conan Doyle)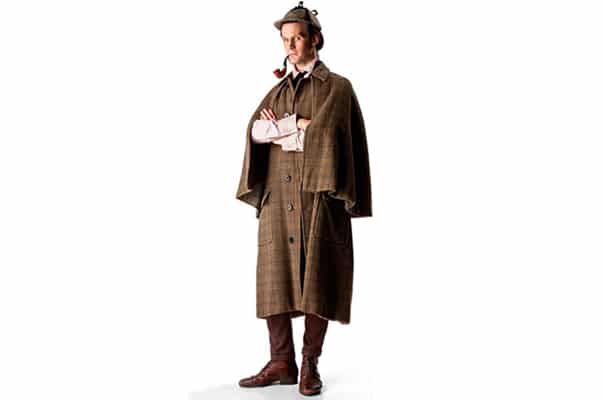 This timeless collection of detective stories has transcended literature and continues to enthral readers around the world. Each story revolves around Sherlock Holmes, who uses the science of deduction and exceptional powers of observation to catch criminals. From A Scandal in Bohemia to The Boscombe Valley Mystery, each tale has a unique plot interweaving unexpected twists and turns, perfectly executed red herrings, end-of-chapter cliff hangers, grand climaxes and exhilarating conclusions.
Read it Free Here
Buy it on Amazon
The Woman in White (The Woman in White by Wilkie Collins)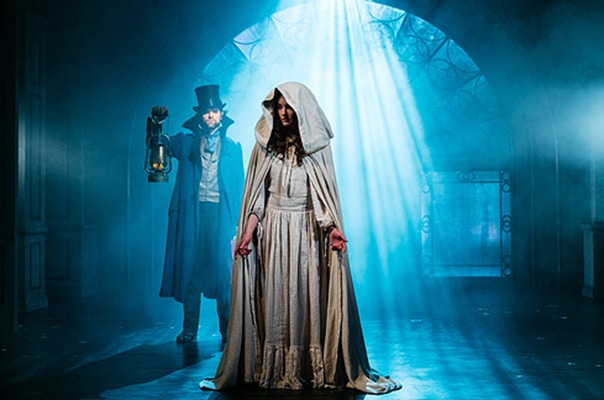 Based on a real-life case of abduction, Collins' story became sensational when it was first published. When Walter Hartright meets a mysterious woman dressed in white, little does he know that his life is about to take a turn for the worst. A classic thriller full of passion, hate and lies will keep you in suspense to the very end.
Read it Free Here
Buy it on Amazon
Willy Wonka (Charlie and The Chocolate Factory by Roald Dahl)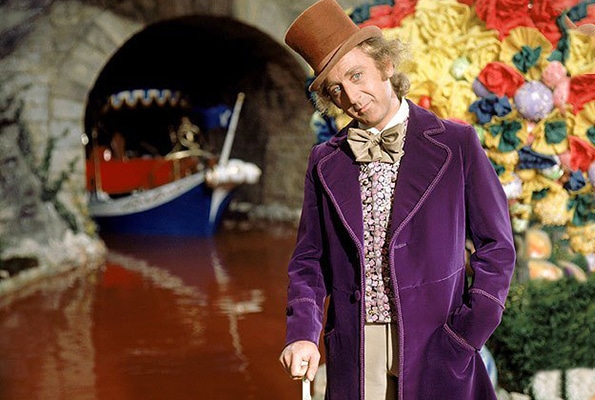 For Charlie Bucket — a young boy from a humble background — drawing the Golden Ticket that grants an entry to mysterious chocolate factory is almost synonymous with winning a lottery. Along with his counterparts, Charlie is invited to take a tour around the candy-making facility led by an extraordinary, egocentric character Willy Wonka. Unbeknown to the children, a visit to the factory turns into a challenging test designed to select an heir to the chocolate empire. A moral story enriched with social issues, this confectionary delight will be enjoyed by both children and adults alike.
Buy it on Amazon
Hester Prynne (the Scarlet Letter by Nathaniel Hawthorne)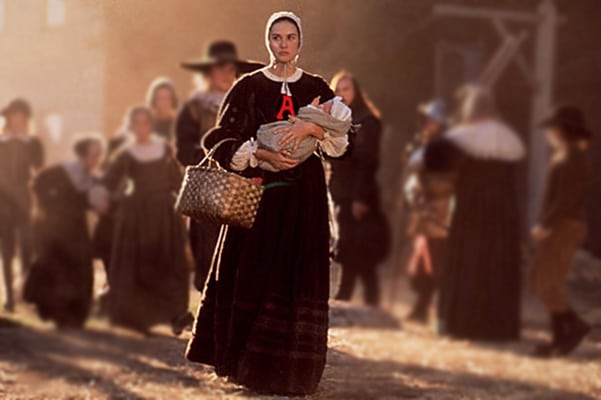 Set in 17th century Boston, this novel portrays Puritan society with its prejudice against women committing adultery. Following the affair with Dimmesdale, Hester gives birth to a baby girl, Pearl. Publicly disgraced, she is forced to wear a scarlet letter "A", branding her as an "Adulterer". Incredibly insightful, Hester makes acute observations of female predicaments that disadvantage vulnerable women. Hawthorne describes a strong female character who lives through years of shame and scorn in her exile drawing on her fighting spirit to deal with personal dilemmas.
Read it Free Here
Buy it on Amazon
Bilbo Baggins (The Hobbit by J.R.R.Tolkien)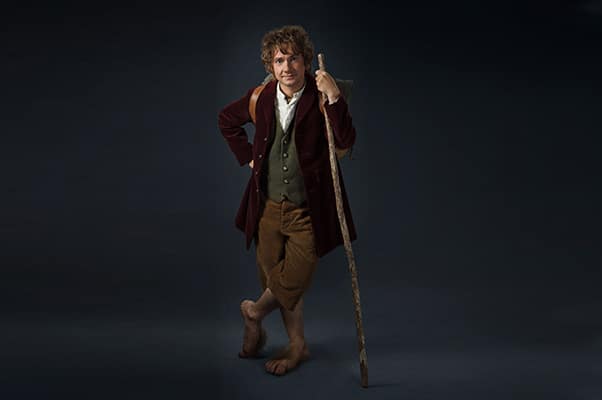 Generations of dreamers have enjoyed this tale for its whimsical charm and for its role as a prelude to the Lord of The Rings series. An undeniable masterpiece, the story introduces us to a respectable hobbit Bilbo Baggins, who is recruited to steal the most prized possession from the den of a fire-breathing dragon. Accompanied by a dozen dwarves and a wizard, the reluctant hero embarks on a perilous venture through Middle Earth, where his courage and will power will be put to the test by a powerful ring and the cruel Smaug the Magnificent.
Buy it on Amazon
Dracula (Dracula by Bram Stoker)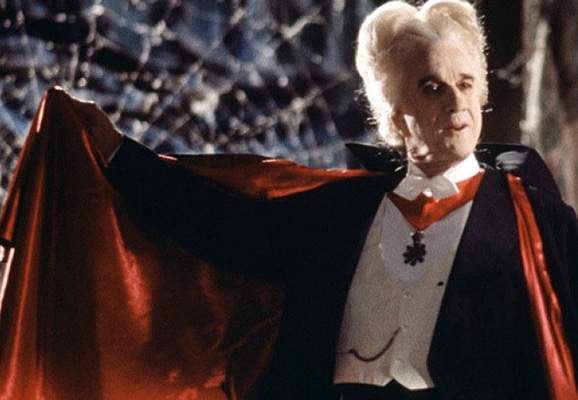 Laced with mystery and speculation, the legend of Vlad The Impaler was passed down through generations in whispers. This tale of intolerable cruelty inspired Bram Stoker to create his own version of a dreadful tyrant, whose animal magnetism and bloodlust made him the most famous vampire in literature. Through his sun-dodging, cross-fearing villain, the master of Gothic Horror ventures into the dark corners of Victorian sexuality and desire, breaking patriarchal stereotypes. Suspenseful and atmospheric, the story is partly composed of letters, ship's logs and diary entries, you will be too happy to sink your fangs into.
Read it Free Here
Buy it on Amazon
Anne of Green Gables (Anne of Green Gables by Lucy Maud Montgomery)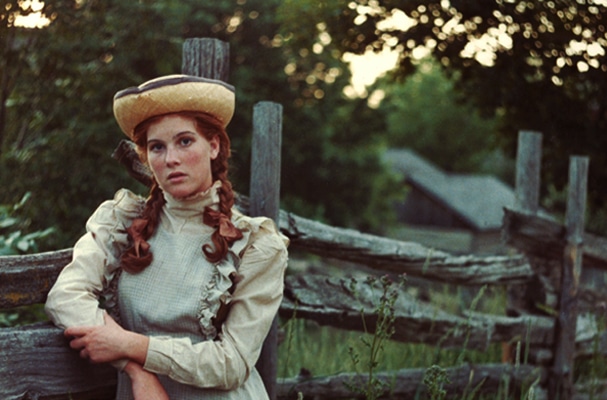 Anne of Green Gables, the famous orphan with fiery-red hair and a temper to match, is about to marry her childhood sweetheart Gilbert Blythe. The happy couple start their new life together on the misty shores of Four Winds Harbour where Anne embarks on an emotional rollercoaster experiencing the joy of motherhood and the pain of losing a child. Montgomery masterfully depicts happiness and great tragedy in the early years of marriage enriching the novel with unique characters: Captain Jim with his sad stories of the sea and tragically beautiful Leslie Moore.
Buy it on Amazon
Frankenstein's Monster (Frankenstein by Mary Shelley)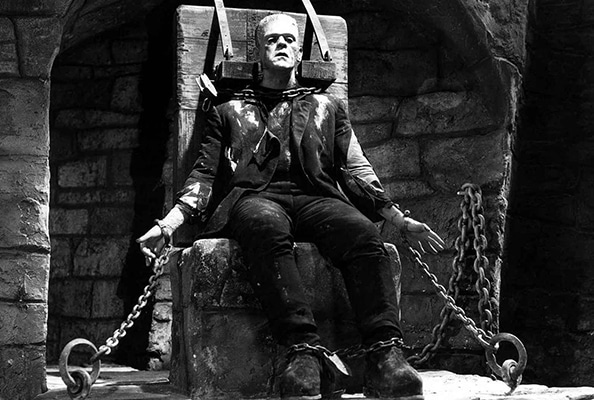 Told from Victor Von Frankenstein's perspective, the story of a 'monster' created from dead flesh in an unorthodox experiment leaves the readers in dismay. The fiend shows no mercy when he terrorises and murders Victor's nearest and dearest. However, later in the novel, Mary Shelley describes a savage – who is left to fend for itself- as a complex childlike creature capable of feeling hurt and guilt, evoking the reader's sympathy.
Buy it on Amazon
Jane Eyre (Jane Eyre by Charlotte Brontë)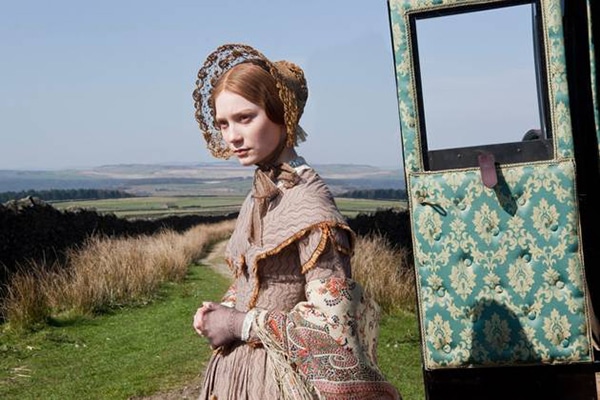 Upon the graduation from a strict charity school for orphans, Jane secures the position of a governess at Thornfield Hall, where she encounters its enigmatic and misogynistic master with a dark past. An advocate for gender equality, Jane Eyre tears apart all misconceptions that Mr Rochester so proudly manifests. Jane's refreshing honesty, integrity and sharp mind bewitch Edward as he accepts Jane as an emotional and intellectual equal. But will the secret hidden in the depths of Thornfield Estate threaten their chance of happiness?
Read it Free Here
Buy it on Amazon
The Invisible Man (The Invisible Man by H.G. Wells)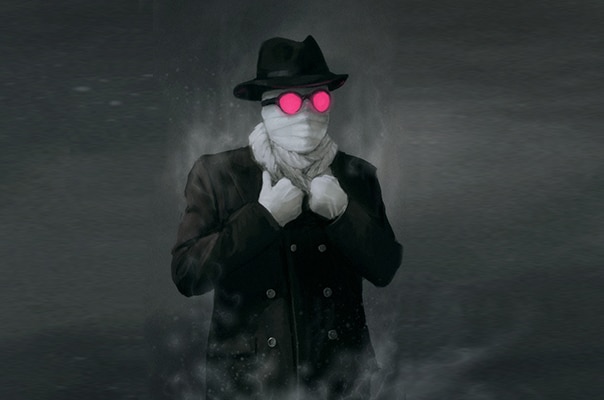 The arrival of a mysterious stranger swathed in bandages in West Sussex leaves plenty of room for speculation. But for Dr Jack Griffin, a reclusive scientist, who spends most of his days researching the side effects of his new invisibility formula, the lack of social life might be the least of his worries. Soon, as the small town of Iping becomes a testing ground for Griffin's experiments, things get as murky as the misty English countryside, in which the story is set. One of the first science-fiction writers to portray human invisibility, H.G. Wells offers a poignant insight into obscurity in his cautionary tale of obsession.
Buy it on Amazon

Stella
Stella is a Marketing Consultant and has been writing content for Full Text Archive since 2015. When she is not writing, she is meticulously planning our social and e-mail campaigns. Stella holds a bachelor's degree in English and Russian Literature, which has provided a broad foundation from which she continues to explore the written world.

She spends her free time reading, visiting old castles and discovering new coffee shops. She can be reached at stella