With summer in full swing, our thoughts turn inevitably to outdoor activities and communing with mother nature.
This season offers a chance to meet new friends, open up to new experiences and get away from the hustle and bustle of everyday life.
Some of you will be sipping cocktails by a pool, some will take a long stroll along a river, while others will want to recharge their batteries by a lake. For those who prefer the latter, we have hand-picked twelve lakeside tales that invite you to take a plunge into a thrilling adventure.
The Grave Tattoo by Val McDermid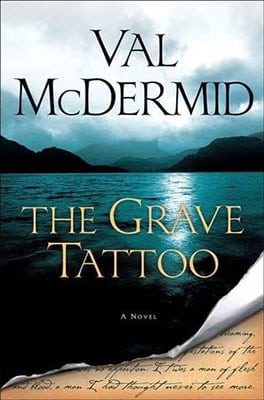 The famous tranquility of The Lake District is shattered by a gruesome discovery of a tattooed corpse washed upon a hillside. The news of a body that has been decomposing for over two centuries rattles the locals to their cores, resurrecting some old legends. According to one of them, a dead body belonged to no other but Fletcher Christian, a notorious mutineer on a run, who sought shelter under the roof of his old mate and poet William Wordsworth. Fletcher's hair-raising story of a massacre on Pitcairn Island, which was immortalised by the Lakeland bard in an epic poem, would shine some light on the dark corners of this mind-boggling case, had it not gone missing…
Buy it on Amazon
The Lake District Murder by John Bude
A mysterious death of a garage owner, staged to look like a suicide, is laced with suspicious circumstances. But there's no fooling Inspector William Meredith. A bone fide expert on homicide investigation, the sleuth picks up some bizarre clues that defy any logical explanation. And the more he digs, the more skeletons he finds hidden behind the calm facade of the Lakeland.
Published in the Golden Age of detective fiction dominated by Agatha Christie's and G. K. Chesterton's works, this obscure literary gem shines just as bright as its famous counterparts. Bristling with meticulous guesswork and stunning scenery, this fascinating whodunnit offers a different perspective on ingenuity of the police force in the pre-computerised era.
Buy it on Amazon
The Surfacing by Margaret Atwood
This bewitching lake tale should come with a warning: once you resurface from it, you will feel a different person. But don't let its hidden depths put you off a thrilling adventure into remote Canadian wilderness. Here you will meet a young woman on her mission to find her long-lost father with a help of her close friends. A much-anticipated visit to her hometown turns into a dreaded trip fraught with danger that tends to follow hard on her heels. The further away she ventures into the unknown, the further away her companions seem to drift apart.
Atwood's trademark musings on feminism and isolation will strike a cord with those readers whose childhood can be described as "complicated" at best.
Buy it on Amazon
The Lake Effect by Erin McCahan
Summertime occupies a special place in the heart of every young adult. For some, it's a perfect time to fall in love, make new friends and explore new horizons. But for Briggs, a senior year student who's just landed a new job on the beach of Lake Michigan, summer turns into a once-in-a-lifetime experience that alters his mind and soul forever. Poignant and charming, this tongue-in-cheek summer romance serves as a potent cocktail of hope, compassion and self-discovery so delicious you will enjoy every drop of it.
Buy it on Amazon
I'll Never Tell by Catherine McKenzie
If you are dreaming of dipping your toes in a lake this summer, you might want to give Camp Macaw a miss! Beneath its peaceful surface lurk dangerous secrets that threaten to destroy the lives of five siblings. It has been two decades since the body of a young woman was found in a rowboat with a fatal blow to the head. No arrests have been made and the case has gone cold. But the memories of that eerie night still haunt the MacAllister children who reunite at Camp Shaw for the reading of their father's will. Each family member holds a piece of the puzzle that can help solve the mystery that has been buried for so long. But how far would they be willing to go to break the lies that bind them?
Buy it on Amazon
The Lies that Bind Us by Andrew Hart
Plunge into the sea of deception with the most intriguing summer thriller that will make you question everything you know about your past life.
When Jan arrives at the Greek island of Crete, little does she know that she is about to take a wrong turn down memory lane. For a pathological liar, who sabotages every aspect of her life, a friends reunion might be her only chance for redemption. By a twist of fate, Jan finds herself in a small cell being chained to a wall with no recollection of how she got there. As her mind begins a frantic search for some missing links, Jan learns the shuttering truth about her past that has the power to change her future. Gripping and fast-paced, this vortex of fear, contempt and anguish will pull you into the heart of darkness and keep you a prisoner until the last page.
Buy it on Amazon
The Lake of Dead Languages by Carol Goodman
"Newly separated Jane Hudson, child in tow, returns to isolated Heart Lake School to teach Latin. Jane is an 'old girl' – a Heart Lake graduate with a remarkable past – both her roommates drowned in the lake their senior year. Jane is the survivor, complete with survivor's guilt and an untold story haunting her life. But once at Heart Lake Jane's past appears to resurface – is she the victim of a cruel hoax or the instigator as her current students seem to toy with suicide?
"Goodman has a remarkably smooth novelist's voice – the book glides along much as the skaters on Heart Lake. Her plotting is a little less sure, and the book is best enjoyed in a wonderful marathon read or two."- L. D. Gardener
Buy it on Amazon
Station Eleven by Emily St. John Mandel
This chillingly prophetic account of life after the global swine flu outbreak follows a group of performers on their tour around The Great Lakes. Twenty years after a stealthy killer almost obliterated the human race, the world faces new challenges. As the troupe travels around performing for new settlements, they discover a seedy underbelly of scattered outposts with their own heinous laws. Violence, pseudo-religion and mysterious disappearances cast a menacing shadow over their journey as they begin to wonder whether civilisation will ever be restored to its former glory.
Buy it on Amazon
Spring Break by Barbara Steiner
A much-anticipated parents-free vacation goes horribly wrong when five high school kids agree to rent a three-story house by the lake. Run by the stunningly handsome Val, the hotel draws its visitors in like a magnet promising a dream holiday. However, very soon the blood-curdling feeling penetrates the walls of the house when the group of friends awaken its sinister past. As the hotel guests start disappearing one by one, the danger lurking in the shadows becomes becomes a reality. In the best tradition of the horror genre, this chilling mystery has the power to fuel your fears keeping you at the edge of your seat to the very end!
Buy it on Amazon
Bag of Bones by Stephen King
An isolated lake house with the curious name "Sara Laughs" represents different things to different people. For Mike Noonan, a writer who lost his pregnant wife in a freak accident, it is a place of inspiration and hope. For Mattie Devore, a young widow fighting for custody of her young daughter with her unscrupulous in-laws, it is a God-sent haven. But for a blues singer Sara Tidwell, it is a poignant reminder of her untimely death in an unspeakable act of violence. It comes as no surprise when the dark history of the log cabin begins to wrap its long fingers around the writer's neck. Soon Mike finds himself at a supernatural intersection where the ghosts of the past reveal hideous secrets hidden in the depths of a lake.
Buy it on Amazon
The Man Who Kept His Money In a Box by Anthony Trollope
What happens to a wealthy man abroad who lets his guard down and becomes a little indiscreet about his fortune? He gets robbed of his riches, of course! A long-awaited holiday to Europe takes an unexpected turn when an English aristocratic family enlists the help of their traveling companion for Italian translation. Soon one of their treasure chests goes missing and all hell breaks loose… The embarrassing truth revealed at the end of the trip will spare no blushes or clumsy apologies and will turn this vacation into a cautionary anecdote told after supper.
Peppered with romance and amusing analogies, this rip-roaring yarn will appeal to any escapists at heart with a soft spot for the Mediterranean landscape.
Read it Free Here
The Blue Castle by L.M. Montgomery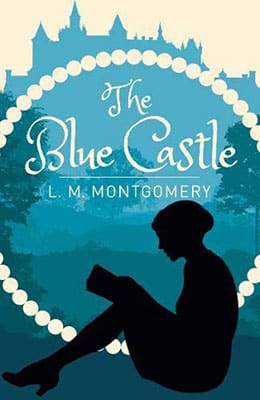 Valency Stirling is a dreamer. Smothered by her overbearing relatives, a timid spinster frequently runs away from her sad existence into an alternative universe. An avid reader, the young woman borrows some luscious scenes from her favourite nature books to conjure up her perfect hideaway, she calls "The Blue Castle". A magical place that grants the illusion of happiness becomes an anchor keeping the dreaded reality at bay. But there are certain things in life that even Blue Castle can't fix. Having received some devastating news, Valency breaks free from the shackles of her past to carve a brand-new path for herself.
Buy it on Amazon

Stella
Stella is a Marketing Consultant and has been writing content for Full Text Archive since 2015. When she is not writing, she is meticulously planning our social and e-mail campaigns. Stella holds a bachelor's degree in English and Russian Literature, which has provided a broad foundation from which she continues to explore the written world.

She spends her free time reading, visiting old castles and discovering new coffee shops. She can be reached at stella