Over the course of history, the world has invented many labels for women who dared to love despite social constraints. Amazons and tommies were often misunderstood human souls, pushed to the fringes of society. These struggles inspired many novels, which, once considered radical, are now widely celebrated masterpieces. From sappists in Victorian England to lesbians in 20th century Nigeria, these twelve tales portray queer female characters on their thorny path to sexual liberation and social acceptance.
Fall on Your Knees by Ann-Marie MacDonald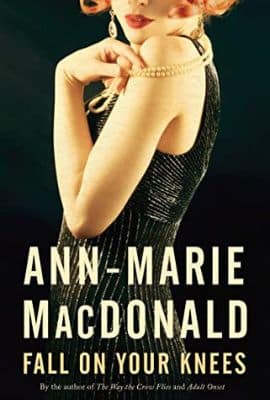 The Piper family is steeped in secrets, lies, and unspoken truths. At the eye of the storm is one secret that threatens to shake their lives -even destroy them.
Set on stormy Cape Breton Island off Nova Scotia, Fall on Your Knees is an internationally acclaimed multigenerational saga that chronicles the lives of four unforgettable sisters. Theirs is a world filled with driving ambition, inescapable family bonds, and forbidden love.
Compellingly written, by turns menacingly dark and hilariously funny, this is an epic tale of five generations of sin, guilt, and redemption.
Buy it on Amazon
Listen via Audible
Villette by Charlotte Brontë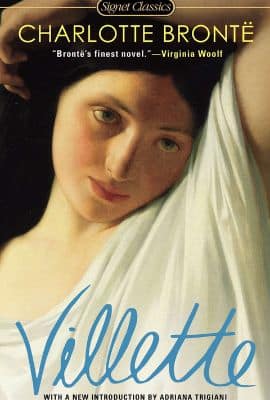 Loosely based on Charlotte Brontë's own scholarly experience in Belgium, the novel portrays a young woman in her turbulent pursuit of happiness. Having had her fair share of adversities and heartbreaks, Lucy Snowe is hoping to turn over a new leaf when she accepts a teaching position in a girls' boarding school in a small town of Villette. Met with suspicion, the young tutor is soon immersed in the world of travesty, where she is often teased for her reserved nature. However, in spite of her thorny journey through social disparity and undivided affection, Lucy finally sees the light at the end of the tunnel as she discovers the healing power of love. Provocative and realistic, Brontë's final novel is considered by many critics the most astounding piece of writing, overshadowing even its heavyweight predecessor, Jane Eyre.
Buy it on Amazon
Listen via Audible
Last Night at The Telegraph Club by Malinda Lo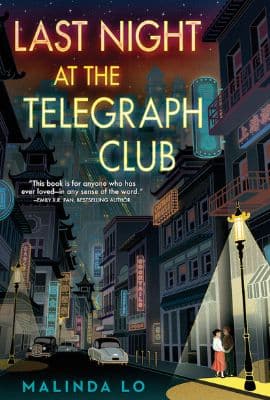 "Set in San Francisco in 1954, it features an extremely vivid reimagining of the city's thriving, lesbian subculture seen through the eyes of Chinese American teenager Lily Hu. Lily lives with her family in Chinatown, a safe haven for Chinese Americans, already battling racism and unthinking stereotypes, now they're the targets of America's latest 'red scare' and the FBI's ruthless quest for possible Communist sympathisers. It seems everyone around Lily's telling her not to stand out, even the clothes her mother buys her are designed to make her inconspicuous, but at night she risks everything to sneak out to the Telegraph Club where she's welcomed into a vastly different but equally tight-knit community of women."- Alwynne
Buy it on Amazon
Listen via Audible
The Lily and The Crown by Roslyn Sinclair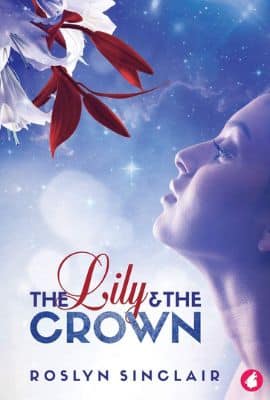 Ariana "Ari" Geiker lives an isolated life on an imperial space station commanded by her father. The skilled, young botanist rarely leaves her living quarters, where she maintains an elaborate garden. When an imperious older woman is captured from a pirate ship and given to her as a slave, Ariana's perfectly ordered life is thrown into chaos. Her nameless slave is watchful, intelligent, dangerous, and sexy, and seems to know an awful lot about tactics, star charts, and the dread, marauding pirate queen, Mir. What happens when the slave also reveals an expertise in seduction to her innocent mistress?
The Lily and the Crown is a lesbian romance about daring to risk your heart with someone you shouldn't.
Buy it on Amazon
Listen via Audible
Nana by Emile Zola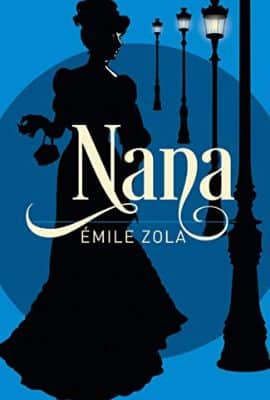 "In the year of the fabulous Paris World's Fair, of 1867, when the glamorous city is crowded, with thrill seeking foreign and domestic visitors, Nana Coupeau, a prostitute, makes her unlikely debut on stage, in "The Blonde Venus", a spectacular but mediocre operetta. The new star, meets Count Muffat, a honorable, but unhappily married man, who sets her up in a grand mansion. It is not long before Satin an old schoolmate, and fellow traveler, in their former profession, moves in, and they begin a lesbian affair, which the very jealous Count , doesn't mind a bit… These two lovers seem to be the happiest together, not caring for the rest of the world. Sex rains down like a torrent, striking everyone, drowning them in lust, corrupting and finally destroying everything around them."- Henry
Read it Free Here
Buy it on Amazon
Listen via Audible
Carmilla by Sheridan LeFanu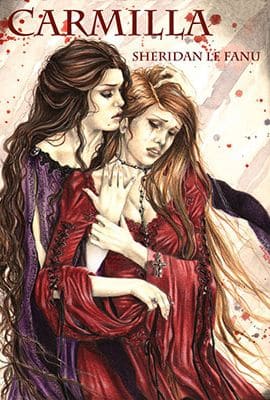 If a mere sight of blood sends you into a frenzy, then this Gothic novella is guaranteed to satisfy your nocturnal cravings. Published long before Bram Stoker's Dracula saw the light of day, "Carmilla" represents a prelude to all other vampire-based stories written in the 19th century. LeFanu's sordid tale of horror is centred around the ghoulish Countess of Karnstein and the object of her desires — Laura, whose innocence the vampire finds impossible to resist. Garnished with disturbing descriptions of violence and Gothic scenes of seduction, the author doesn't spare any details of this intoxicating lesbian liaison.
Purposely provocative, this legendary masterpiece will become a mouth-wateringly guilty pleasure that readers will be eager to sink their teeth into.
Read it Free Here
Buy it on Amazon
Listen via Audible
The Last Nude by Ellis Avery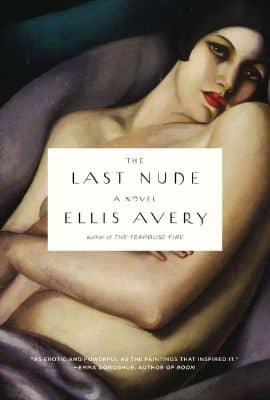 One day in July, a young American named Rafaela Fano gets into the car of a dazzling stranger, the Art Deco painter Tamara de Lempicka.
Struggling to halt a downward slide toward prostitution, Rafaela agrees to model for the artist, a dispossessed Saint Petersburg aristocrat with a murky past. The two become lovers, and Rafaela inspires Tamara's most iconic Jazz Age images. A season as the painter's muse teaches Rafaela some hard lessons: Tamara is a cocktail of raw hunger and glittering artifice. And all the while, their romantic idyll is threatened by history's darkening tide.
Spellbinding and provocative, The Last Nude is a novel about genius and craft, love and desire, regret, and, most of all, hope that can transcend time and circumstance.
Buy it on Amazon
Listen via Audible
The Woman in White by Wilkie Collins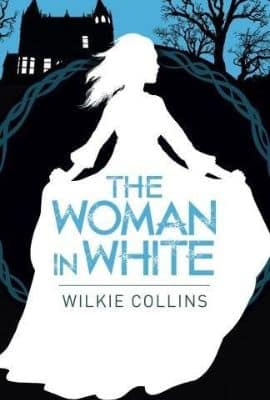 Based on a real-life case of abduction, Collins' story became sensational when it was first published. When Walter Hartright meets a mysterious woman dressed in white, little does he know that his life is about to take a turn for the worst. A classic thriller full of passion, hate and lies will keep you in suspense to the very end.
Read it Free Here
Buy it on Amazon
Listen via Audible
The Price of Salt by Patricia Highsmith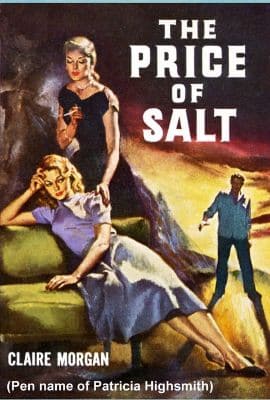 The ground-breaking novel focuses on Therese Belivet, a young aspiring designer, who falls in love with Carol Aird, an older married socialite. As their romance unfolds, their happiness is interrupted by Carol's husband, collecting evidence of his wife'sbisexual naturein the legal battle for the custody of their daughter. Carol is torn between her love for Therese and her child, making the situation tragic. Patricia Highsmith's writing style allows the book lovers to explore the dynamics of the relationship between two main characters by reading between the lines. The love story, set in 1950s New York, marks the shift in social attitude toward same-sex couples.
Buy it on Amazon
Listen via Audible
Mrs. Dalloway by Virginia Woolf
"Clarissa Dalloway – a woman in her early 50s- is preparing for her party in the evening and looking back to a particular time in her youth. She shares the stage with Septimus Smith a young married man who fought in the war and who is suffering from what was then called shell shock. He is quite seriously ill and haunted by Evans, a close friend who died. There are so many strands running through this book that it's difficult to know where to start. The relationship of the past with the present is vital, almost alien and unknowable.
Sexuality is a background flavour almost, but distinct. For Clarissa and Septimus there is a looking back to what is almost portrayed to be a gay relationship; Clarissa with Sally and Septimus with Evans. This is the past intruding into and ruffling the present again."- Paul
Buy it on Amazon
Listen via Audible
Outlawed by Anna North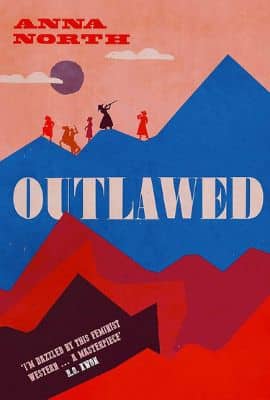 "It's 1894 and after a year of marriage and failure to get pregnant, Ada is forced to leave her hometown under suspicions of being a barren witch. She spends a little time in a convent then moves on to join the Hole in the Wall Gang, a group of outcast women, displaced from their various hometowns for suspicions of witchcraft or other frowned upon reasons. The gang gets by through robberies and set jobs under the leadership of The Kid, a former preacher. Here, they devise a big plan to change their way of life, forge strong friendships and discover the joys of same-sex relationship."- Brandice
Buy it on Amazon
Listen via Audible
Under The Udala Trees by Chinelo Okparanta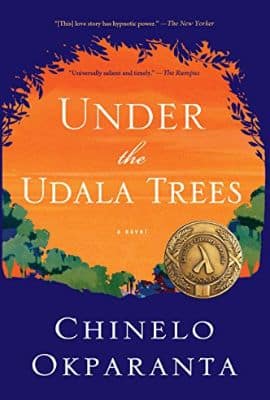 "Under the Udala Trees is a breathtaking narrative that combines difficult-to-discuss subjects with beautiful prose. Her story of Ijeoma, a young Nigerian girl whose family is changed forever during the Biafran war and who is forced to form her own idea about love and the world in the absence of parental guidance, is moving and provocative. Okparanta makes readers question the foundation of love and homophobia, the religious ties between the two, and the implications of this connection or lack thereof on the Queer psyche."- Amazon
Buy it on Amazon
Listen via Audible