From darkly wondrous tales of love to heartbreaking accounts of survival, these twelve emotionally charged novels will elicit the tears of joy and sorrow, leaving no heart untouched.
To Kill a Mocking Bird by Harper Lee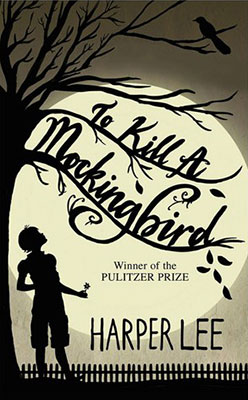 Published in 1960, this quintessentially American novel instantly shot to fame winning the Pulitzer Prize and inspiring a myriad of film and stage adaptations. Set in 1930s Alabama, Harper Lee's iconic story exposes the racial tensions in the midst of a court hearing. Insightful and compassionate, the novel depicts the moral values of Atticus Finch and his family that stretch far beyond the colour of their skin.The only defence attorney willing to represent a black man accused of raping a white woman, Atticus battles hostility and inequality during the trial. This poignant tale of innocence, cruelty and hatred delights the readers with a portrayal of human courage in pursuing justice and overcoming prejudice in 20th century America.
Buy it on Amazon
Wonder by R. J. Palacio
At first glance, Wonder might appear to be nothing but fictional eye-candy. However, don't be fooled by its cover, as it packs some powerful punches. Born with several facial disfigurements, 10-year-old August struggles to fit in at his new school. Having no confidence to draw on from his home-schooled years, socially inept and self-conscious Auggie becomes a prime target for bullies. Relayed from different perspectives, the story draws you in to witness ripples the size of tidal waves set off by abusive behaviour.
Inspired by a real life incident, Palacio creates a cautionary tale that might teach society a lesson or two about compassion.
Buy it on Amazon
Anna Karenina by Leo Tolstoy
Anna Karenina is one of the most complex female literary characters. Trapped in a passionless marriage, Anna finds joy in her son Seryozha, who she cares for deeply. But her life is irrevocably changed by a hurricane of emotions when she meets Count Vronsky – an eligible bachelor with military aspirations. The love affair prompts our heroine to re-evaluate her commitments and abandon her family. Rejected by society and denied access to her child, Anna is consumed with despair and heads toward self-destruction.
Read it Free Here
Buy it on Amazon
The Light Between Oceans by M. L. Steadman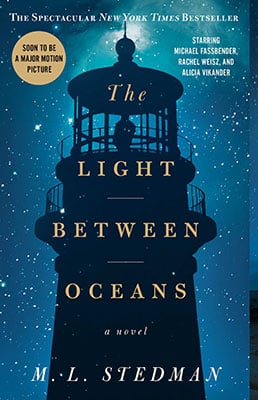 After four years of on the Western Front, Tom Sherbourne takes a job as the lighthouse keeper and moves to an isolated island with his young wife Isabel. Years later, following the heartbreak of many miscarriages, the devastated Isabel finds a living baby alongside a dead man in a boat washed up onshore. But will the following of their hearts justify breaking the rules? M.L. Steadman's mesmerising, deeply moving tale has all the ingredients to captivate the readers and film lovers alike.
Great Expectations by Charles Dickens
One of the most prominent literary works of the 19th century, this thrilling tale of crime, revenge and triumph continues to capture the imagination of modern readers as overarching social issues remain as relevant today as they ever were. Having spent years dreaming of becoming a gentleman, an orphaned Pip suddenly finds himself in possession of "great expectations". In his attempts to uncover the true identity of his benefactor, Pip learns how his act of kindness towards an escaped convict has shaped his future. From dark the streets of London to the somber Satis House, the gloomy setting contributes to the creation of such memorable characters as the embittered Miss Havisham, cynical Estella and fearsome Magwitch. In the best tradition of romanticism, the author brings together different subplots that coalesce at crucial intersection points through a series of coincidences and improbabilities.
Read it Free Here
Buy it on Amazon
Tess of The d'Urbervilles by Thomas Hardy
Set in the 19th century England, this heart-rending tale chronicles the life of a young woman of no means and no prospects in a downward spiral. At the tender age of sixteen, Tess is turning over a new leaf as she leaves her impoverished home to claim her noble lineage with the D'Urbervilles. Soon her hopes and dreams begin to crumble when the hurricane of illusion, obsession and betrayal chases Tess off to the edge of a cliff. Master of human tragedy, Hardy often sets startling images of nature against brutal cynicism dominating Victorian society where a tender flower stands no chance in the midst of harsh winter.
Read it Free Here
Buy it on Amazon
The Song of Achilles by Madeline Miller
Told from the point of view of Patroclus, this poetic retelling of a famous legend of Greek mythology exploits the deep attachment between two comrades in the Trojan War. Achilles meets Patroclus at the lowest point of his life – his slave is abducted and his pride is wounded. Yet the hero who is often depicted as fearless and indestructible lowers his guard to reveal his gentle nature to his companion, planting the seed of love in the heart of the young man. Sadly, this fragile union is short lived when Patroclus meets a tragic end at the hands of Hector.
Driven by revenge, the man of honour and the most gifted warrior in Greece plunges into a ruthless battle against a man who robbed Achilles of his chance for happiness. Despite his efforts to find his inner peace, the death of his sworn enemy does not beguile him from his grief. The final scene of "simple, unadorned and glorious tomb" where star-crossed lovers are laid to rest will strike the cords of your heart, haunting you long after you have turned the last page.
Buy it on Amazon
A Thousand Splendid Suns by Khaled Hosseini
In the land of the scorching sun, devastated by war, lives an Afghan girl who tells her poignant story. The day a fifteen-year-old Laila is pulled out of the rubble is the day she gets a new lease of life when her rescuer offers his hand in marriage. But instead her golden ticket to happiness turns out to be nothing but an invitation to modern day slavery. The notion that women are inferior and subservient to men is proudly manifested by her tyrannical husband on a daily basis, who keeps his wives in the grip of fear through violence and starvation. Even though her marriage brings nothing but disillusionment and despair, you can't help but wonder if salvation is at hand for Laila at the end of the story.
Buy it on Amazon
The Book Thief by Marcus Zusak
All fans of war fiction looking to explore new horizons should enjoy this dizzying journey into the heart of Nazi Germany through a child's eyes. For an illiterate orphan, who discovers the wonders of the written language under the watchful eye of her foster father, things are finally looking up again. But as the time goes by, Leisel finds it hard to sustain her new hobby when her family struggles to make ends meet. Soon she is left with no option but to resort to begging, borrowing and stealing books to quench her thirst for escapism. Narrated by death himself, this ingenious plot intrigues and challenges the reader, surpassing all expectations with its twisted reality as the Grim Reaper's fascination with humans can go either way.
Les Miserables by Victor Hugo
The story of a convict's journey from rags to riches, who clears his name through mercy and goodwill, has fascinated generations of readers around the world, yet few brave souls have attempted to tame this 1500-page-long beast. Like any other epic tale, it pursues multiple storylines and is full of digressions, nevertheless Les Miserables has the power to pull you onto the streets of Paris under Napoleon and keep you a prisoner until the smell of insurgent barricades fills your lungs. This unflinchingly honest account of populist France presents social injustice and hardships through its memorable characters, guided through the darkest times by their moral compasses. From the tragic downfall of Fantine to the guilt-ridden Javert's suicide, there are many soul-stirring scenes that will fuel your anticipation of a happy ending. Despite its gloomy setting, the tale deftly interlaces the right amount of darkness and light into one touching story of survival.
Read it Free Here
Buy it on Amazon
For Whom The Bell Tolls by Ernest Hemingway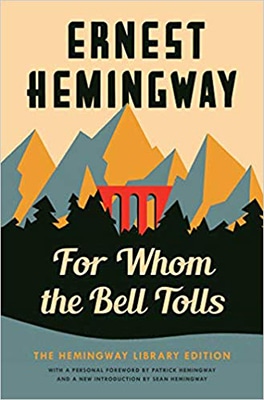 Having emerged from the devastation and savagery of the World War I, Spain is undergoing some radical changes. Torn between catholicism and revolutionary communism, the country is open and vulnerable to new ideologies, including fascism. Supported by Mussolini and Hitler, General Franco seizes the opportunity, allowing the Spanish Civil War to be used as a testing ground for Nazi invasion tactics. Determined to stop the enemy in their tracks, antifascist guerrilla forces appeal to the US government for help. The sense of duty brings a young American soldier on a mission to blow up a bridge as a part of a larger offensive against Nationalists. Here Robert joins like-minded freedom fighters, meets the girl of his dreams and experiences first-hand the atrocities of war and the heavy price tag that comes with it. Enriched with lush descriptions of nature and remarkable meditations on mortality, this tale will astonish you with a heart-breaking scene of courage in the face of death that will make you reach for your tissues.
Buy it on Amazon
The Phantom of The Opera by Gaston Leroux
Partly based on true-life events, this tale of unrequited love was far from an overnight sensation. Sadly, this hidden gem of literature went out of print soon after its publication only to be rediscovered by critics sixteen years later…
The rumour of a vengeful spectre haunting The Paris Opera House is fuelled by a series of unexplained accidents. Some eyewitnesses claim that the ghostly apparition is nothing but a smokescreen for a man who hides his disfigured face behind a mask. Tormented by the memories of his abusive childhood, Eric excels at channeling his rage into music composed for the theatre by day, terrorising those who have wronged him by night. But everything changes when a young soprano catches the eye of the brooding monster, setting in motion a dangerous plot to win Christine over at any cost. Suspenseful and electrifying, this Gothic tale of obsession will reduce even the most seasoned fans of romance fiction to tears.
Buy it on Amazon

Stella
Stella is a Marketing Consultant and has been writing content for Full Text Archive since 2015. When she is not writing, she is meticulously planning our social and e-mail campaigns. Stella holds a bachelor's degree in English and Russian Literature, which has provided a broad foundation from which she continues to explore the written world.

She spends her free time reading, visiting old castles and discovering new coffee shops. She can be reached at stella