Looking for a last-minute gift to treat your Dad on Father's Day? Why not present them with a book- an ultimate ticket into a different world with no expiry date that only gets better with age.
Whether your father is a horror fan, a keen adventurer or a crime fiction aficionado, we have twelve fascinating tales to appeal to every kind of dad.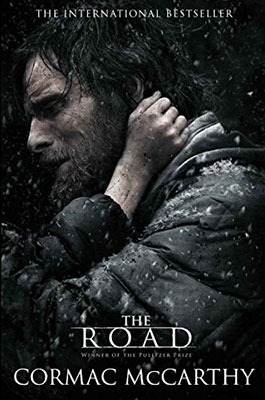 A father and his son walk alone through burned America. Nothing moves in the ravaged landscape save the ash on the wind. It is cold enough to crack stones, and when the snow falls it is gray. The sky is dark. Their destination is the coast, although they don't know what, if anything, awaits them there. They have nothing; just a pistol to defend themselves against the lawless bands that stalk the road, the clothes they are wearing, a cart of scavenged food—and each other.
Buy it on Amazon
The Face in The Target by Gilbert K. Chesterton
For Harold March, a reviewer and a social critic, whose assignment is to observe the backstage dealings of the political arena in Britain, a trip to Torwood Park will be deeply engrained in his memory. Famous for masonic lodge gatherings, the country estate lures the high and mighty of the political elite who exercise their power of persuasion in their bid to influence foreign policy. But this time, the power struggle takes a sinister turn when the shadow of mysterious death begins to follow the guests' footsteps. First, Harold witnesses a fatal car accident that spells the end to Sir Humphrey Turnbull, only to be pulled into the heart of a murder enquiry when one of the guests suspects foul play.
Read it Free Here
Black Leopard, Red Wolf by Marlon James
"Full of violence, suspense, and mystery, Black Leopard, Red Wolf charts the adventures of an unforgettable pair of mercenaries as they hunt for a lost boy. Taking place in a fictional continent based on Iron Age Africa, the colossal, six-part tale hybridises fantasy, historical fiction, and epic. In terse but intricately constructed prose, Tracker, or "Red Wolf," recounts not just his quest to find the lost boy but also his own coming of age, lineage, romances, and more. The novel reads as a collection of interlocked stories set in a civilization in crisis, populated by troubled mercenaries, unforgiving elites, and fantastical creatures; as expansive as the plot is, it centers on the intimate bond between the two eponymous Black heroes, Red Wolf and Black Leopard, as they struggle to survive, communicate, and love in an era beset by armed conflict and social tension."- Michael
Buy it on Amazon
The Kite Runner by Khaled Hosseini
In the peaceful town of Kabul, a boy from a privileged background forms an unlikely bond with his servant's son. From kite running to mischievous escapades, Amir and Hassan grow closer and seems that nothing can possibly separate them. But everything changes when one act of violence robs one friend of his innocence, while turning the other into a coward. As the Civil War comes knocking on the door, the ties between two mates are severed forever. Tormented by insurgents on one side and Soviet intervention on the other, Amir's family is forced to flee the country to start a new life in America. Yet, as time goes by, Amir struggles to shake off the guilt arising from his childhood memories. In his search for atonement, he travels back to his home land to reconcile with his troubled past.
Buy it on Amazon
Man and Boy by Tony Parsons
"In Man and Boy, Parsons has created a situation that occurs frequently in our society today – a couple splits up and a child is left in the middle. However, in this case, the father doesn't just give up. He is forced to rise to the occasion of fatherhood and deal with all the consequences this holds.
It's easy to assume that this story would fall into one of two categories – it could become either a "Mr. Mom" story or one in which the normal roles of post-divorce parenthood play themselves out. Luckily, Parsons does not follow either of these to avenues, instead choosing a more difficult but rewarding path for his characters. And he handles all this with a great deal of humour and wit, writing a very funny, often heartbreaking story about the trials and tribulations of raising a child alone."- Chris MB
Buy it on Amazon
At The Mountains of Madness by H.P. Lovecraft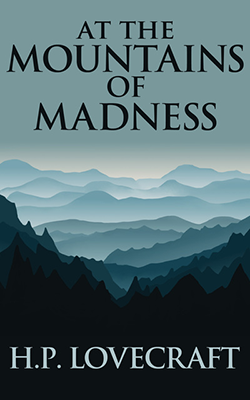 Published in 1931, this supernatural horror novel is one of its kind. Seemingly safe expedition to Antarctic turns into a battle for survival for the team from Miskatonic University. The adventurers make chilling discoveries and encounter the menace as they enter the City of the Old Ones. All devotees of horror genre will enjoy this mind-twisting tale of terror.
Buy it on Amazon
Freedom by Jonathan Franzen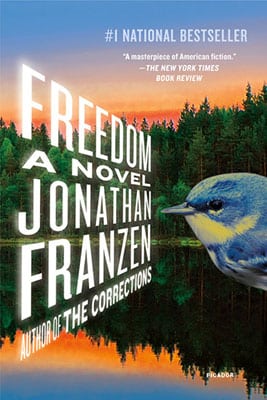 "Take two parts Tom Wolfe, one part Charles Dickens, stir in generous portions of current events and humor, breath over it tragedy like pouring vermouth on a very dry martini, bake in a pan of realistic humanism and you have this wonderful book called Freedom.
In Freedom, Franzen has painted a picture of our time, who we are now and how we got here. But fundamentally, it is also an illustration of hope. Because as a family is a microcosm of a society, we are very messed up, but also OK deep down; and no matter how bad it gets, Franzen offers an always accessible option of hope and reconciliation, if only we choose it."- Lyn
Buy it on Amazon
1984 by George Orwell
If you have ever wondered what a crystal ball séance might feel like, then look no further. George Orwell's gaze into the future will offer a goosebumps-worthy portrayal of the world at the end of the twentieth century. In the totalitarian state of Oceania, where every move is controlled by an all-seeing eye of Big Brother, disobedience comes with deadly consequences. There will come a time when anyone who dares to challenge the authorities will face the choice between suicide or a life in shackles. Immersive and terrifying, this anti-utopian tale is brimming with elusive freedom, manipulation, privacy violation and other hair-raising prophecies that still ring true for most facets of modern life.
Buy it on Amazon
The Mayor of Casterbridge by Thomas Hardy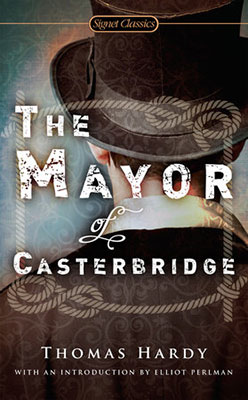 "This is the story of the rise and fall of Michael Henchard, a hot-tempered, proud and irascible hay-trusser who in a drunken haze, sells his wife and baby girl to a sailor at a fair, for five guineas. He regrets his deed the next day, but can not find his wife and child. Entering a church, he kneels by the altar and vows to stay sober for 21 years and do good and be charitable.
But can he rise above his anger, pride, obstinacy, jealousy, sense of rivalry and impulsiveness?"- Helga
Read it Free Here
Buy it on Amazon
The Lord of The Flies by William Golding
An ultimate story of survival, The Lord of The Flies follows a group of children marooned on a tropical island after a disastrous plane crash. As the harsh reality descends upon the young castaways, tempers begin to fray and friendships are put to the test. It's not long before the first shoots of democracy are ripped out by anarchy when the voice of reason is silenced by primordial needs of the tribe. Smeared with blood and savagery, this twisted allegory brings to light the wickedness of the untamed heart away from civilisation.
The eighth most frequently banned book in the US history, this classic tale rustled some furthers among critics and parents for its racist remarks, bullying theme and pro-slavery ideology. Some schools went as far as striking the book from their school curriculum because of "profanity, excessive violence and demoralising" message to young readers.
Buy it on Amazon
David Copperfield by Charles Dickens
"This thick volume is quite an ambitious journey: partly a comic story, which often verges on a tale for children, and partly a picaresque book tinged with distinctive dramatic intention that fluctuates in the cyclical calamities and climaxes that sway a long list of memorable characters back and forth in the tide of Dickens' fluent storytelling.
Read it Free Here
Buy it on Amazon
The Shining by Stephen King 
Marriage, friendship, betrayal, the multifarious forms of parenthood, and the eternal battle between good and evil are the axes around which the personal growth of naive, almost seraphic-like David will revolve." – Dolors
A new position at the Overlook Hotel spells a fresh start for a recovering alcoholic and a struggling writer Jack Torrance. Having an entire mansion at his disposal, an off-season caretaker is presented with a perfect opportunity to finish his novel and spend some time with his family. However, at the first sign of winter chill, a seemingly tranquil place turns into a frightening trap where malevolent spirits begin to unhinge Jack's mind turning him into a murderous maniac.
Buy it on Amazon

Stella
Stella is a Marketing Consultant and has been writing content for Full Text Archive since 2015. When she is not writing, she is meticulously planning our social and e-mail campaigns. Stella holds a bachelor's degree in English and Russian Literature, which has provided a broad foundation from which she continues to explore the written world.

She spends her free time reading, visiting old castles and discovering new coffee shops. She can be reached at stella