"But some day you will be old enough to start reading fairy tales again."

C. S. Lewis
When it comes to spreading the festive cheer, nothing quite compares to these timeless tales guaranteed to leave the readers with that warm and fuzzy feeling inside. From epic adventures to cautionary tales, here is our choice of the best children's books for all ages:
fta-toc
A Christmas Carol by Charles Dickens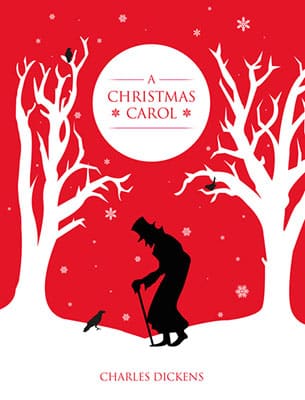 Every year, a selfish miser Ebenezer Scrooge greets each holiday with 'bah humbug', until, one Christmas Eve, he is visited by three ghosts. One by one, the Spirits of the Past, Present and Future torment the miserable old man, toying with his conscious. Throughout this ominous night, Scrooge learns some important lessons about charity, generosity and kindness. Miraculous transformation of the main character has touched the hearts of millions of readers, earning its rightful place on the Classics shelf. Humorous and poignant, this beautifully-written novel remains deeply engrained in a part of the Christmas reading tradition.
Read it Free Here
Buy it on Amazon
Little Women by Louisa May Alcott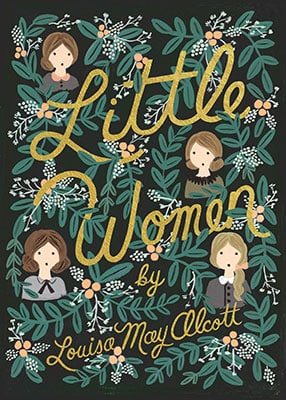 Set in the 19th century, this coming-of-age story is centred around the March family and their battle for survival during the Civil War. When Mr March joins the army his penniless family is left with no other option, but to fend for themselves. While Marmee assumes the role of a breadwinner, her young daughters go out of their ways to ease the burden by taking on some extra responsibilities. The March sisters could not be more different. While tomboyish Jo might lack the elegance of her older sister Meg, or the patience of her younger sibling Beth, this fiery-tempered character certainly has a lot more in common with mischievous Amy. From Christmas parties to secret society gatherings, the author creates a rich tapestry of social occasions, accentuating the stark contrast between the young ladies. Yet, despite their differences, the sisters display an incredible resilience and optimism in the face of a harsh reality, challenging the perception of gender roles.
Read it Free Here
Buy it on Amazon
The Lion, The Witch and The Wardrobe by C. S. Lewis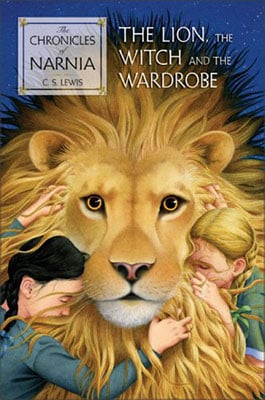 If the idea of spending Christmas in a faraway land sends you into frenzy, then this enthralling fantasy tale will satisfy your cravings.
From the moment four siblings step through a wardrobe door, you are invited to leave the mundane behind and join them on a journey through the wondrous world eternally frozen in winter. The great magic seeps from the pages as evil spirits, exotic animals and Greek mythological creatures roam the land of Narnia. However, in spite of its seemingly tranquil beauty, this mysterious land harbours a dark secret. Having discovered the devastating power of a spell cast over Narnia by the White Witch, the Pevensie siblings set off on a mission filled with danger, forcing them to conquer their fears and overcome the obstacles.
Buy it on Amazon
How the Grinch Stole Christmas by Dr Seuss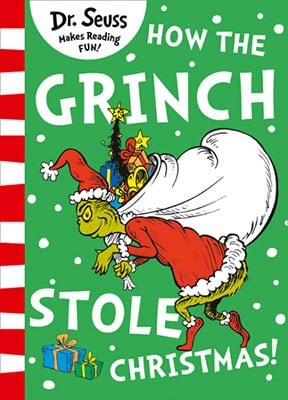 "The Grinch hated Christmas! The whole Christmas season!
Now, please don't ask why. No one quite knows the reason."
If you have ever come across a Santa loathing, grumpy holiday hater prone to sudden outbursts of anger aimed at anyone who 'dares' to enjoy the festivities, you have probably met a real-life "Grinch". Deftly conjured up by the master storyteller, Dr Seuss's villain became a household name for his controversial attitude to Christmas. Having been shunned by the residents of Whoville for his unusual appearance, this malice-filled recluse intends to serve his revenge cold. But this time, his elaborate plotting and scheming are guaranteed to rob Whovillians of their Christmas cheer.
Buy it on Amazon
Harry Potter and The Sorcerer's Stone by J. K. Rowling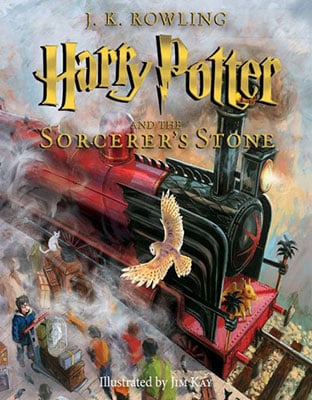 There is nothing quite so satisfying as full immersion into the wizarding world of Harry Potter at Christmas. The life of an orphan under the roof of his heartless, earthbound relatives can hardly be described as a picnic until he receives a letter that is destined to change his future. Master of storytelling, J. K. Rowling conjures up an impressive array of magical creatures, some based on mythology and some of her own invention. Her unparalleled humour and imagination intensify this bewitching tale of courage and sacrifice that has rocketed the author to international fame. Immensely addictive, this extraordinary feat of literature has the power to restore our faith in good triumphing over evil.
Buy it on Amazon
The Polar Express by Chris Van Allsburg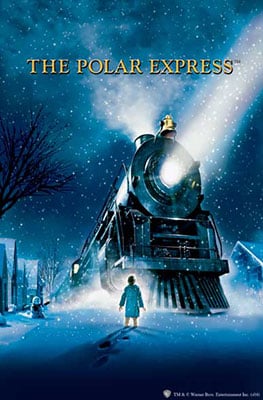 Dreaming of a white Christmas? Then don your favourite pijamas and get ready to be whisked away aboard the Polar Express on an exciting trip to the North Pole. You might soon discover that sharing a ride with other passengers has its perks — savouring the decadent hot chocolate, steering the train through a frozen lake and witnessing the auroras — just to name a few. Yet, when you reach your final destination, you will inevitably be drawn to the Hero Boy and his friends doubting the existence of Santa. Upon arrival, you will accompany the trio on their little adventure brimming with pleasant surprises and unexpected encounters with elves, reindeers and Santa himself, rekindling their faith in the magic of Christmas. This feel-good page turner will be a hit among adults and children alike.
Buy it on Amazon
The Hobbit by J.R.R. Tolkien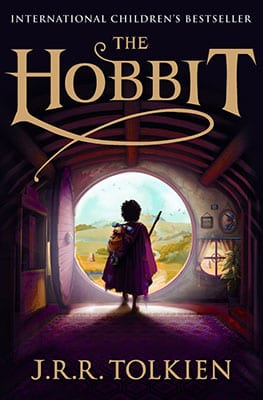 'In a hole in the ground there lived a hobbit. Not a nasty, dirty, wet hole, filled with the ends of worms and an oozy smell, nor yet a dry, bare, sandy hole with nothing in it to sit down on or to eat: it was a hobbit-hole, and that means comfort.'
Generations of dreamers have enjoyed this tale for its whimsical charm and for its role as a prelude to the Lord of The Rings series. Written for J.R.R. Tolkien's own children, The Hobbit met with instant critical acclaim when it was first published in 1937. An undeniable masterpiece, this introduction to the hobbit Bilbo Baggins, the wizard Gandalf, Gollum, and the spectacular world of Middle-earth recounts the adventures of a reluctant hero, a powerful and dangerous ring, and the cruel dragon Smaug the Magnificent. Unputdownable!
Buy it on Amazon
The Family Under the Bridge by Natalie Savage Carlson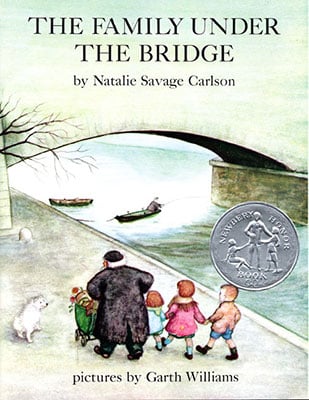 When you find yourself caught up in a Christmas rush turning your thoughts to the material, take a moment to read this heartwarming tale of unconditional love. Enthused with charm and humour, this delightful story introduces the readers to a homeless man Armand, who enjoys his solitary existence under a bridge. However, his life takes an unexpected turn, when the old man meets three starlings living on the streets of Paris. As time goes by, the bond between Armand and the children grows stronger. Determined to find a better home for his new family, Armand comes up with a plan that sends him off on adventure complete with gypsies and Santa Claus. Deeply moving, this timeless story reminds the reader of the true importance of human empathy and solidarity.
Buy it on Amazon
The Secret Garden by Frances Hodgson Burnett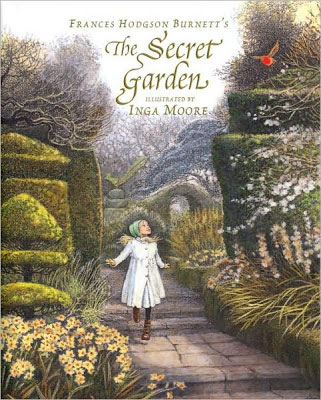 For Mary Lennox, life could not get any better. Having lived in India since an early age, the young girl becomes accustomed to a luxurious lifestyle, where the snap of her fingers tops the list of the most laborious tasks. But when a tragedy comes knocking on Mary's door, it brings her once happy world crashing down around her. Having lost her parents in a cholera outbreak, the devastated girl is sent off to England to live with her uncle in his grand estate. With sadness and pain being her only companions, she stumbles upon a secret garden that has been locked away for years. Determined to bring the garden back to life, the girl pours her heart and soul into her restoration project, discovering the healing power of nature. This profound children's classic explores some complex themes of loss, pain and selflessness, reaching a satisfying ending.
Read it Free Here
Buy it on Amazon
Fairy Tales by the Brothers Grimm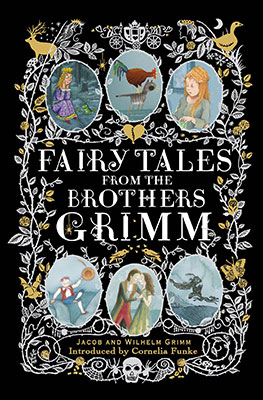 From Cinderella to Hansel and Gretel, this astonishing collection of fairy tales has earned its world-wide reputation, inspiring countless live-action, animation and stage adaptations. Through magical adventures, Grimms' stories have instilled moral values in many generations of readers. An all-age crowd pleaser, the book has an ability to transport any adult back to their childhood.
Read it Free Here
Buy it on Amazon
The Tailor of Gloucester by Beatrix Potter
The Tailor of Gloucester was allegedly Beatrix Potter's favourite story which was very different from her other tales as, for the first time, it featured a human being. When an impoverished dressmaker is commissioned to design a wedding waistcoat for Mayor of Gloucester, things seem to be looking up for him. Yet a sudden change of fortune brings the tailor to his knees as he is struggling to fulfil the order in time. Tired and ill, the old man is forced to work in freezing conditions and rely on his cat Simpkin to obtain the final piece of fabric. However, the scheming feline is determined to play tricks on his master putting the grand project in jeopardy. Despite all obstacles, the modiste receives some help from the most unexpected source — the grateful mice who were rescued by the Tailor from the devious Simpkin.
Read it Free Here
Buy it on Amazon
The Gift of the Magi by O. Henry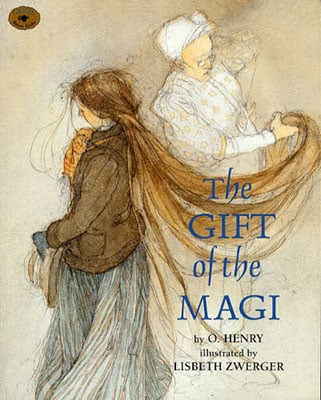 "Of all who give and receive gifts, such as they are wisest. They are the magi."
All the riches in the world fail to compete with generosity of those who have the least to give. And who is better to manifest the true spirit of Christmas than a struggling young couple, Della and Jim? Having little money to spare, they resort to selling their most prized possessions to raise funds for the secret festive gifts for each other. Tremendously sentimental, The Gift of the Magi encompasses the notion of simple, genuine goodness that will melt the hearts of the coldest of sceptics.
Buy it on Amazon

Stella
Stella is a Marketing Consultant and has been writing content for Full Text Archive since 2015. When she is not writing, she is meticulously planning our social and e-mail campaigns. Stella holds a bachelor's degree in English and Russian Literature, which has provided a broad foundation from which she continues to explore the written world.

She spends her free time reading, visiting old castles and discovering new coffee shops. She can be reached at stella