Nothing brings more joy to book lovers than seeing their favourite fictional characters coming alive on screen. However, any deviation from the source-from minor alterations to wild improvisations- can spark some heated discussions among readers. So buckle up for an exciting year of brand new TV series and big splashes on silver screens inspired by our favourite novels.
From classic literature to modern bestsellers, we have rounded up twelve original stories that you must read before you see them reimagined on screen.
fta-toc
A Discovery of Witches (The Book of Life by Deborah Hackness)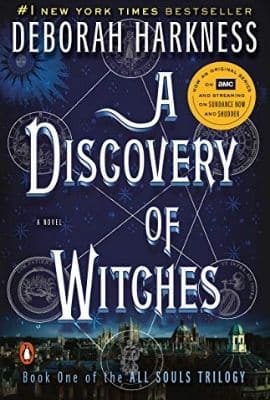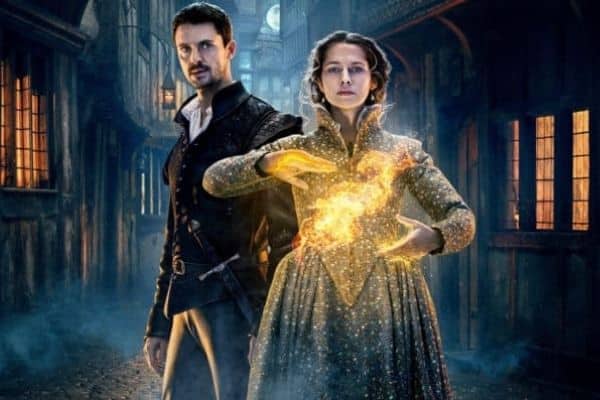 One of the most-anticipated TV series of 2022, A Discovery of Witches final season delivers a deeply satisfying conclusion to a thrilling supernatural story.
Having time-travelled from Elizabethan England to modern-day France, a young witch and her vampire mate continue their frantic search for the missing pages from The Book of Life. Sensing the significance of this scientific discovery, a horde of daemons, witches and vampires gather for an emergency council to decide the fate of a cursed manuscript. The situation goes awry, when a forbidden union between supernatural species bears fruits, forcing Diana to tap into her magical powers to protect the ancient blood line.
Release date on Sky Max: 7 January 2022
Staring: Teresa Palmer, Matthew Goode, Edward Bluemel.
Station Eleven (Station Eleven by Emily St. John Mandel)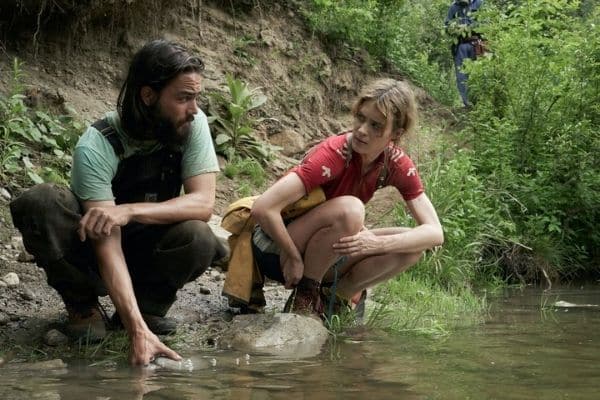 This eerily prophetic account of life after the global swine flu outbreak follows a group of performers on their tour around The Great Lakes. Twenty years after a stealthy killer almost obliterated the human race, the world faces new challenges. As the troupe travels around performing for new settlements, they discover a seedy underbelly of scattered outposts with their own heinous laws. Violence, pseudo-religion and mysterious disappearances cast a menacing shadow over their journey as they begin to wonder whether civilisation will ever be restored to its former glory.
Release date on HBO Max: 30 January 2022
Staring: Himesh Patel, Mackenzie Davis, Lori Petty.
Buy it on Amazon
Death on The Nile (Death on The Nile by Agatha Christie)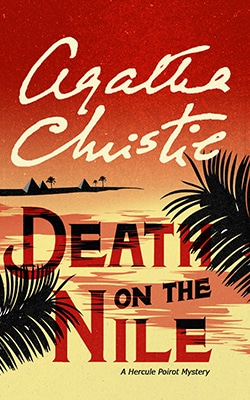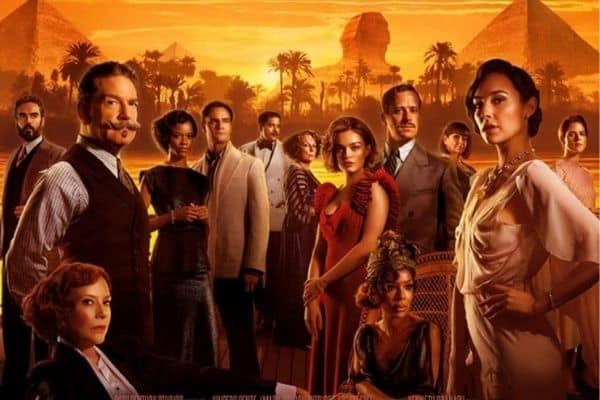 A luxury cruise along the Nile welcomes the crème de la crème of Western society to explore the oriental allure of Egypt. Honeymoon for some, revenge vehicle for others, for an unsuspecting Hercule Poirot- this seemingly idyllic voyage has a chance to turn into a working holiday. While passengers follow in the footsteps of pharaohs soaking up the Byzantine culture, evil penetrates each corner of the boat executing a monstrous plan. Despite being disguised as an ancient curse, the perfect murder conspiracy soon begins to crumble under the weight of the famous sleuth and his "little grey cells".
Release date in cinemas: 11 February 2022
Staring: Kenneth Branagh, Gal Gadot, Armie Hammer.
Buy it on Amazon
No Exit (No Exit by Taylor Adams)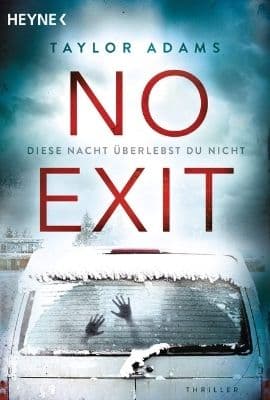 "If you like suspenseful, fast-moving, no-holds-barred action, psychological game-playing, and good versus evil stories, you will not be able to put down " No Exit"! A college age woman, Darby, is stranded in the snow at a rest stop in the mountains of Colorado, on her way to see her sick mother in Utah. She meets one woman and three men at the rest stop. She sees something in one of the cars that shocks her to her core.
The author's imagination is superb; the twists and surprises just keep coming. The characterizations are fully fleshed out. Darby is so resourceful and tough. This is raw, terrifying and believable. Even the ending is a surprise! A thoroughly entertaining and engrossing read." -Susan
Release date on Hulu: 25 February 2022
Staring: Dale Dickey, Dennis Haysbert, Danny Ramirez.
Buy it on Amazon
Anatomy of A Scandal (Anatomy of A Scandal by Sarah Vaughan)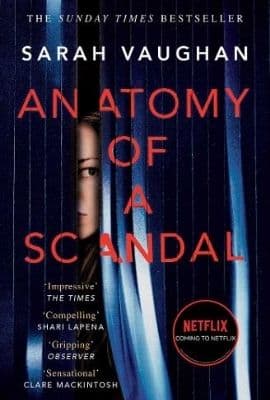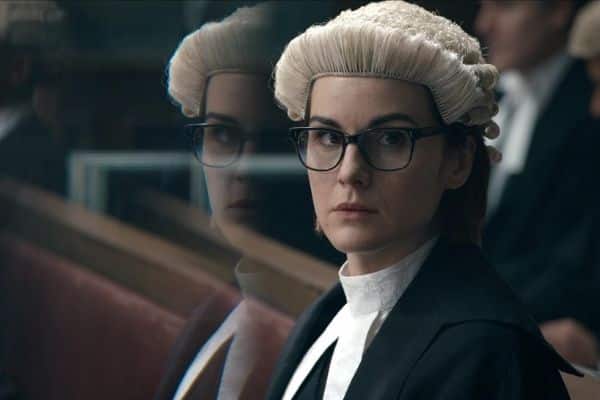 "Between the corridors of Oxford University and the corridors of Westminster, Vaughan weaves an intriguing narrative about privilege, sexual assault, and womanhood…
James is a loving father and husband who made a mistake by having a lust-fuelled affair, but that doesn't make him a criminal, and Sophie is determined to stand by him. To be a "good wife". But, of course, some dark history is about to come into play, asking us to wonder whether James is the victim of a scorned woman's agenda, or if his actions are the latest in a long line of horrors."- Emily May
Release date on Netflix: 15 April 2022
Staring: Rupert Friend, Sienna Miller.
Buy it on Amazon
Where The Crawdads Sing (Where The Crawdads Sing by Delia Owens)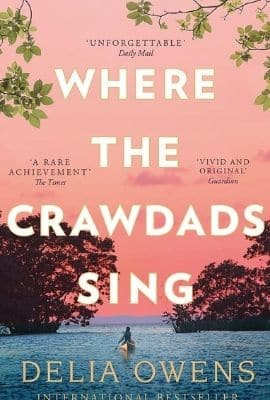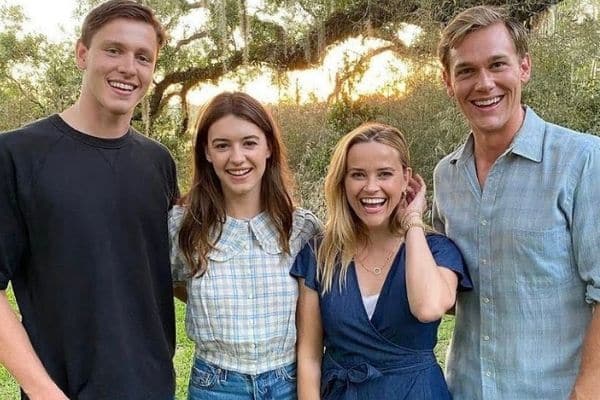 There is a terrible danger lurking around the marshes in North Carolina. For the residents of Barkley Cove, wetland is the source of fear and speculations, while for social outcasts down on their luck like Kya Clark, it's their home. Raised by Mother Earth and taught by sympathetic humans, she has learnt to overcome deprivation and loneliness in order to survive in the wilderness.
Denounced as the Marsh Girl, Kya is often subjected to public harassment and mockery whenever she visits the town. So when tragedy strikes, a savage witch-hunt ensues. The death of a local celebrity sends the ripples of rage across town blaming the Marsh Girl for everything. In the hope to clear her name, Kya will have to deploy all the tools in her arsenal to win this fight against bigotry and misogyny.
Enriched with lush descriptions of nature, this coming-of-age story weaves together the themes of first love and loss, mystery and redemption into one riveting read.
Release date in Cinemas: 22 July 2022
Staring: Daisy Edgar-Jones, Taylor John Smith, and Harris Dickinson
Buy it on Amazon
Salem's Lot (Salem's Lot by Stephen King)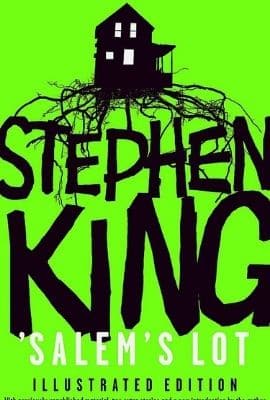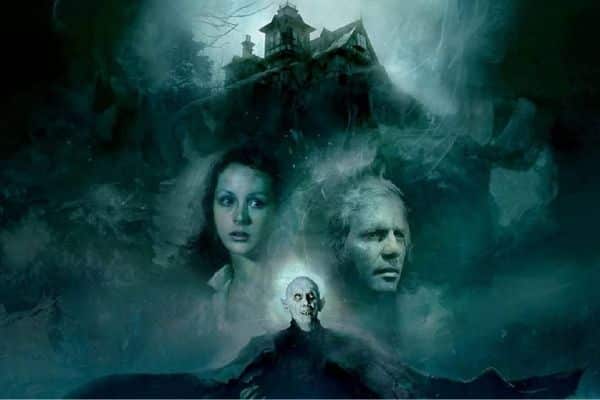 When two young boys venture into the woods, and only one returns alive, it becomes clear that something terrifying resides in an ideally New England town where well-hidden secrets are dragged out into light. From stakes and crosses to vampiric hypnotism and coffins, this exquisite vampire tale has all conventions of Dracula and Hammer Horror.
Release date in Cinemas: 9 September 2022
Staring: Spencer Treat Clark, William Sadler, Alfre Woodard.
Buy it on Amazon
The Nightingale (The Nightingale by Kristin Hannah)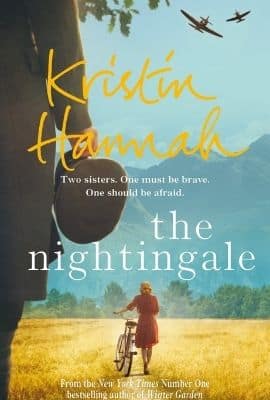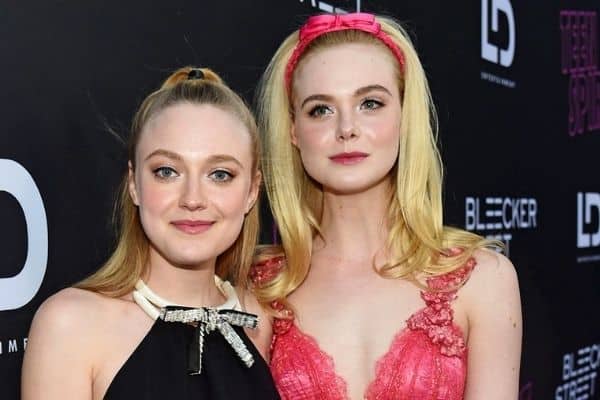 On the eve of World War II, France is engulfed by fear. Soon the lives of the Rossignol sisters from the tranquil town of Carriveau, will be changed forever.
Vianne will be forced to share her house with an abusive German commander while secretly helping dozens of Jewish orphans to conceal their true identities. Isabelle will join the anti-Nazi partisan movement rescuing downed Allied pilots and facilitating their return home. Despite their differences, a young mother and a teenage rebel will each make ultimate sacrifices in their fight against the common enemy. A tribute to the War's unsung heroes, this historical novel exposes the extraordinary acts of courage performed by French women.
Release date in Cinemas: 23 December 2022
Staring: Elle Fanning, Dakota Fanning
Buy it on Amazon
The Luckiest Girl Alive (The Luckiest Girl Alive by Jessica Knoll)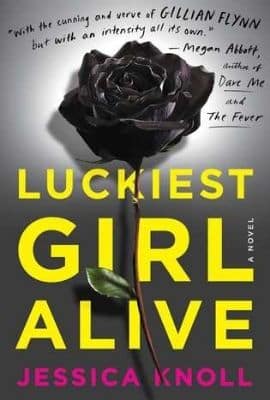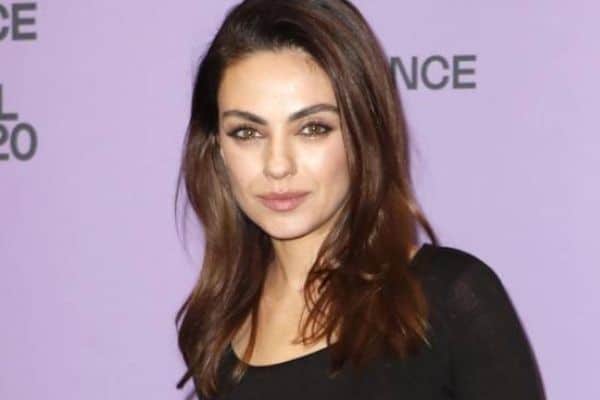 If you enjoyed unravelling the mysteries of Gone Girl or The Girl on The Train, then you will love this new psychological thriller that delivers a similar rush of adrenaline. Taut and chilling, this wickedly twisted tale follows a glamorous New York socialite whose life turns upside down during an interview for a film documentary. Ani FaNelli's skyrocketing career and her recent engagement to an eligible aristocrat makes her a force to be reckoned with. But when she gets invited to share her traumatic experience on the anniversary of a school shooting, her immaculate facade begins to crack under the mounting pressure to relive her past. One by one, the memories of crime, humiliation and sexual assault are extracted from her subconsciousness. Soon she will have to make a difficult choice between prestige and personal freedom.
Release date on Netflix: 2022 TBD
Staring: Mila Kunis, Scoot McNairy, Justine Lupe.
Buy it on Amazon
Persuasion (Persuasion by Jane Austen)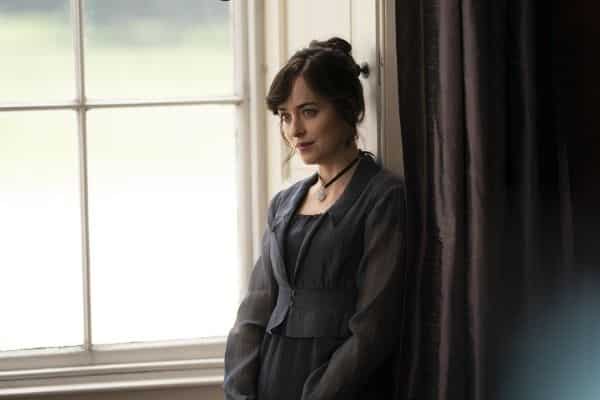 A little gem, that shines brighter than its more famous Austenesque counterparts, tells a sentimental story of a 27-year-old spinster Anne Elliot, haunted by the memories of her past. It has been seven years since Anne broke off the engagement with Frederick Wentworth, but time has proven inefficient in healing the wounds of her heart. Back then, naive and wealthy Anne fell a victim of social prejudice, when persuaded by well-wishers to part with an unworthy match. But now, on the brink of bankruptcy, Anne is forced to reevaluate her principles, when her old flame comes back from war as an eligible bachelor. Brimming with satire and witty remarks, this magnificent tale of second chances tears apart all misconceptions of social disparity by poking fun at the vanity of the 19th-century aristocracy.
Release date in Cinemas: 2022 TBD
Staring: Dakota Johnson, Suki Waterhouse, Henry Golding.
Read it Free Here
Buy it on Amazon
House of The Dragon (Fire and Blood by George R.R. Martin)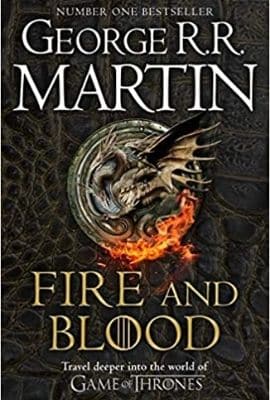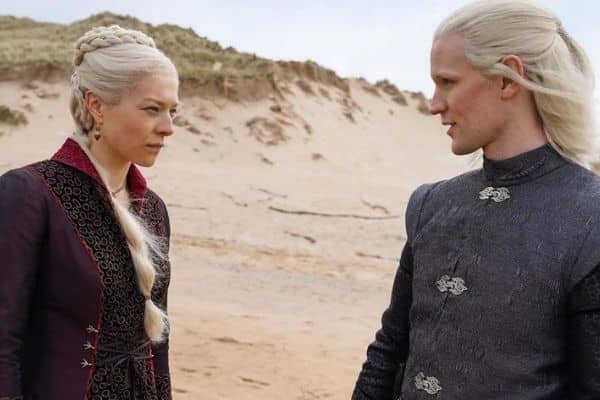 "Fire and Blood is an amazing piece of work that does for the World of Ice and Fire what The Silmarillion did for Tolkien's Arda. It is an incredibly rich and detailed account of the lore of the world, the wars that were fought and the kings that ascended the throne, whether they were worthy of it, cruel or mad. Fire and Blood details, as the title suggests, the history of the Targaryen Kings; this first volume spans the time from the reign of Aegon the Conqueror to his sixth successor Aegon III, who sat the Iron Throne 130 years after Aegon the Dragon and his sisters first set foot on Westerosi soil.
Many of the heroes whose songs are sung in this book will be familiar to attentive fans of the A Song of Ice and Fire series, as they are referenced there many a times. Those are the people whom our beloved characters aspire to be, to whom they look up to, even 300 years later."- Leynes
Release date on HBO Max: 2022 TBD
Staring: Matt Smith, Emma D'Arcy, Olivia Cooke
Buy it on Amazon
Killers of The Flower Moon (Killers of The Flower Moon by David Grann)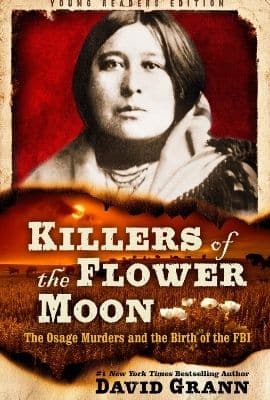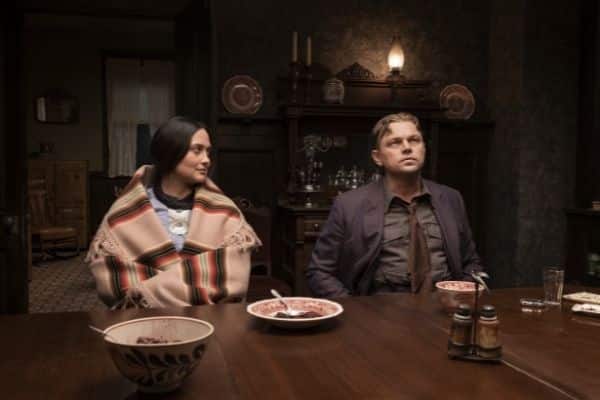 In the 1920s, the richest people per capita in the world were members of the Osage Nation in Oklahoma.Then, one by one, the Osage began to be killed off. The family of an Osage woman, Mollie Burkhart, became a prime target. One of her relatives was shot. Another was poisoned. And it was just the beginning, as more and more Osage were dying under mysterious circumstances.
As the death toll rose, the newly created FBI took up the case, and the young director, J. Edgar Hoover, turned to a former Texas Ranger named Tom White to try to unravel the mystery. White put together an undercover team, including a Native American agent who infiltrated the region, and together with the Osage began to expose one of the most chilling conspiracies in American history.
Release date on Apple TV+: 2022 TBD
Staring: Leonardo DiCaprio, Robert DiNero, Lily Gladstone
Buy it on Amazon

Stella
Stella is a Marketing Consultant and has been writing content for Full Text Archive since 2015. When she is not writing, she is meticulously planning our social and e-mail campaigns. Stella holds a bachelor's degree in English and Russian Literature, which has provided a broad foundation from which she continues to explore the written world.

She spends her free time reading, visiting old castles and discovering new coffee shops. She can be reached at stella