The freedom of expression in literature has been challenged ever since the dawn of the written word. Many classics that are considered an integral part of literary heritage, have long suffered rigorous censorship, influenced by cultural values and political climate. Some books were banned, some perished in sacrificial bonfires, while others saw their authors persecuted, put on trial and even killed. But when forbidden fruit tastes so sweet, who can blame you for reaching out for one?
The Lord of The Flies by William Golding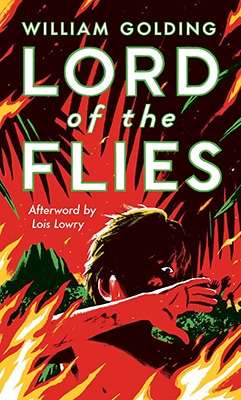 An ultimate story of survival, The Lord of The Flies follows a group of children marooned on a tropical island after a disastrous plane crash. As the harsh reality descends upon the young castaways, tempers begin to fray and friendships are put to the test. It's not long before the first shoots of democracy are ripped out by anarchy when the voice of reason is silenced by primordial needs of the tribe. Smeared with blood and savagery, this twisted allegory brings to light the wickedness of the untamed heart away from civilisation.
The eighth most frequently banned book in the US history, this classic tale rustled some furthers among critics and parents for its racist remarks, bullying theme and pro-slavery ideology. Some schools went as far as striking the book from their school curriculum because of "profanity, excessive violence and demoralising" message to young readers.
Buy it on Amazon
The Handmaid's Tale by Margaret Atwood
These days, you will be hard-pressed to find a person who has never heard of The Handmaid's Tale. This chilling dystopian novel paints a gloomy picture of a man's world born out of theocratic coup. The new patriarchal regime strips women of their identity and moulds them into various social roles – all subservient to men. Some become Commanders' Wives evangelising a new doctrine, some will be their Maids, while others will be carefully selected for their reproductive abilities. In society obsessed with surrogacy, the latter will be turned into sacrificial lambs subjected to ceremonial rapes and daily abuse. As frustration and despair begin to seep from the pages of the book, you can't help but search for the ray of hope for the oppressed.
Since 1985, the novel has raised some eyebrows at various educational institutions. It was challenged primarily for its vulgar language, graphic depictions of sex and a threat to Christian values. Following a recent adaptation for a television series, the story sparked further controversy by inspiring an international symbol for women's rights activists.
Buy it on Amazon
The Kite Runner by Khaled Hosseini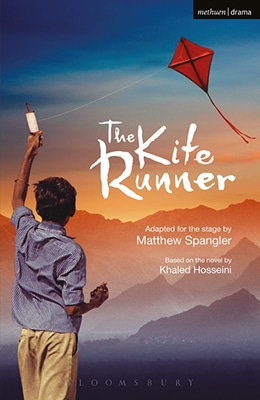 In a peaceful town of Kabul, a boy from a privileged background forms an unlikely bond with his servant's son. From kite running to mischievous escapades, Amir and Hassan grow closer and seems that nothing can possibly separate them. But everything changes when one act of violence robs one friend of his innocence, while turning the other into a coward. As the Civil War comes knocking on the door, the ties between two mates are severed forever. Tormented by insurgents on one side and Soviet intervention on the other, Amir's family is forced to flee the country to start a new life in America. Yet, as time goes by, Amir struggles to shake off the guilt arising from his childhood memories. In his search for atonement, he travels back to his home land to reconcile with his troubled past.
In 2003, Khaled Hosseini's debut novel became an instant sensation, capturing the hearts of millions of readers around the world. Despite its critical acclaim, the book was challenged and even banned, when parents across America raised their concerns over homosexuality, religious viewpoint, sexually explicit content and offensive language.
Buy it on Amazon
Uncle Tom's Cabin by Harriet Beecher Stowe
Greatly influenced by Charles Dickens, Stowe skillfully disguises anti-slavery propaganda as a children's book. This novel unashamedly reveals the ugly face of slavery with its corruptive effect it has on slaves and their owners by appealing to the reader's sense of justice.
Written in the 1850s, Uncle Tom's Cabin is considered one of the most controversial books in American Literature. Some historians claim that Abraham Lincoln called Harriet Beecher Stowe as 'the little woman' who started the great Civil War. This seemingly innocent story caused quite a stir in the 19th century because of its anti-slavery leitmotif. Many Southern states even banned the book for its "abolitionist propaganda".
Read it Free Here
Buy it on Amazon
1984 by George Orwell
George Orwell's 1984 has repeatedly been banned and challenged for its social and political themes, as well as for its sexual content. Additionally, in 1981, the book was challenged in Jackson County, Florida, for being pro-communist.
If you have ever wondered what a crystal ball séance might feel like, then look no further. George Orwell's gaze into the future will offer a goosebumps-worthy portrayal of the world at the end of the twentieth century. In totalitarian state of Oceania, where every move is controlled by an all-seeing eye of Big Brother, disobedience comes with deadly consequences. There will come a time when anyone who dares to challenge the authorities will face the choice between a suicide or a life in shackles. Immersive and terrifying, this anti-utopian tale is brimming with elusive freedom, manipulation, privacy violation and other hair-raising prophecies that still ring true for the most facets of modern life.
Due to its "violent and sexually charged language", this book was repeatedly challenged and removed from reading lists by various schools in the U.S. However, the most extreme form of literary censorship was recorded during Stalin's dictatorship, when the copies of "1984" were burnt for its anti-communism views.
Buy it on Amazon
James and The Giant Peach by Roald Dahl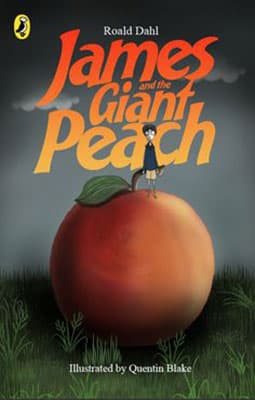 When an orphaned young boy is sent to live with his wicked aunts Spiker and Sponge in their country home, his life takes turn for the worst. Subjected to daily abuse from the elderly spinsters, James is often found contemplating his dire circumstances. However, through a twist of fate, he comes into possession of magical green pellets, which, when accidentally spilled, produce an enormous peach in their garden. Unwilling to miss on this golden opportunity, selfish aunts let greed take the better of them. Together with Ladybug, Centipede and other peach residents, the young boy makes it his mission to free the peach from exploitation.
An "unsuitable reading material" for its intended audience, this charming classic has been challenged by school boards in over five states of America. Following a public outcry, it has landed in restriction section of libraries for its foul language and references to drugs.
Buy it on Amazon
Madame Bovary by Gustave Flaubert
Set in the country of romance, this scandalous tale became one of the most talked about novels of the 19th century, catapulting its author to an instant fame. Elegant, yet tragic story portrays Madame Bovary's pursuit of affection fuelled by her indulgence in sentimental novels. Disappointed in her lacklustre husband and consumed by boredom, Emma is desperate to escape reality to a world of exquisite pleasures. Driven by her carnal desires and her dreams of everlasting love, she gets entangled in a tormenting web of lies, betrayals and indiscretions. But will her new addiction offer her freedom or is she doomed to fall prey to the ecstasies of love?
For the first time in French literature, the wildest fantasies and erotic desires were laid bare in a novel, which promoted sexual liberation. Soon the book became an apple of discord among readers and censors alike, putting Gustave Flaubert on trial for obscenity. A century later, the perceived threat to public decency was so grave, that the British government instructed officials to seize and destroy any copies they found. The wave of condemnation reached even the shores of the U.S.A., when notorious masterpiece was challenged and banned by American Library Association for undermining moral values.
Read it Free Here
Buy it on Amazon
The Diary of a Young Girl by Anne Frank
Written during the World War II by a Jewish girl who spends her last years in hiding from Nazi persecution, this remarkable memoir blends together the atrocious details associated with war as well as the emotional turmoil of adolescence. For Anne, her diary represents an outlet in which she could commit her innermost thoughts – the guardian of her secrets. Discovered by accident, the diary was not intended for general public, which added authenticity and uniqueness to the story. This compelling and deeply-moving account is a reminder of the high price mankind was forced to pay for its freedom.
The first edition of the book was missing around thirty per cent of original material at the request of Anne's father. Later the diary was published in full including candid anatomical descriptions, which failed to impress the parents of young students. This revered and equally reviled story is frequently challenged by school boards for sexual themes and tragic nature.
Buy it on Amazon
The Awakening by Kate Chopin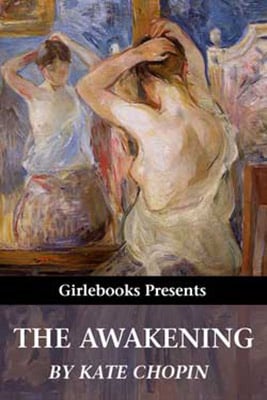 Controversial, at the time of its publication, The Awakening gives an honest description of female infidelity. Chopin portrays a woman, who seeks passionate physical love in the arms of her new admirer, Robert, whom she met on an island. Tragically, after reclaiming the dreams of her youth, Edna abandons her family.
One of the earliest works in feminist literature, the novel provoked an avalanche of mixed reactions in prudish Victorian society. Rebellious in nature, the novel was censored on the grounds of being "too strong a drink for moral babes".
Read it Free Here
Buy it on Amazon
The Call of The Wild by Jack London
Loosely based on a true story, London's masterpiece follows St.Bernard coming to grips with life after being snatched from his sun-kissed Californian home. The harsh reality strikes when Buck is forced into submissiveness in the frozen wilderness of Alaska. Exploited and underfed, the sled dog suffers greatly at the hands of his avaricious masters. But despite all adversities, nothing can possibly break Buck's spirit. While his natural instincts bring him closer to his true identity, his strength and cunning earn Buck the reputation of the most feared dog in Alaska.
In the years leading up to World War II, The Call of the Wild was castigated by European dictatorships for being "too radical". Copies of this book were banned in Italy, Yugoslavia and even burned in Nazi Germany for promoting socialism. Yet, political message was not the only reason why Jack London's novel was challenged. The scenes of violence and casual depiction of animal abuse during the Klondike Gold Rush spurred public outrage that led school authorities to blacklist this beloved classic for "age-inappropriateness".
Read it Free Here
Buy it on Amazon

Stella
Stella is a Marketing Consultant and has been writing content for Full Text Archive since 2015. When she is not writing, she is meticulously planning our social and e-mail campaigns. Stella holds a bachelor's degree in English and Russian Literature, which has provided a broad foundation from which she continues to explore the written world.

She spends her free time reading, visiting old castles and discovering new coffee shops. She can be reached at stella